Radio Frequency vs Data Network Transmission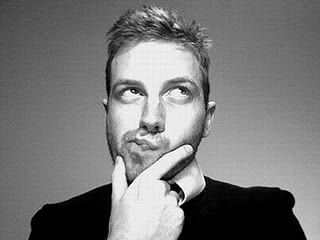 One of the many confusing hurdles an end user must face when choosing a security system is whether or not they want to record with an NVR or DVR.  First the user must understand that both essentially accomplish the exact same task: They store recorded footage for later review.  There are however, some quintessential differences.
What is a DVR?
Traditionally security systems are wired with RG59/18-2 Siamese configuration cable or a similar configuration of cable (Please see my blog entry on types of cables and connectors for more info). They consist of a camera, a cable (with connectors), an encoder/recorder (or previously a tape recorder), and a power supply to power the cameras.  These systems are very dependable, and are usually very easy to diagnose and troubleshoot.  It is an excellent choice for users that may have limited technical knowledge.
Analogue (RF) transmission cameras capture images via sensors called Charged Coupled Devices (or CCDs).  These sensors then send the light information to a second chip in the camera called a Digital Signal Processor (DSP).  This processor is capable of converting the light signals into a format that can be broadcast over a cable, just like our cable television system used to be.  This signal is a digital format, but because it is sent over a Radio Frequency transmission it is referred to as "Analogue Camera".  Truth is, the only thing "analogue" about the entire scenario is the transmission of signal from camera to recorder.
What is a NVR?
With the progression of technology in the 90's through to today, it seems all devices are becoming "computerized".  Certainly security was going to follow this trend.  For all intents and purposes the core concept of the NVR is identical to the DVR.  It is the final destination of the recorded footage for a security system.  However unlike DVRs, everything before the footage reaches the hard drive is different.
When considering an NVR and IP based system, you must first consider the infrastructure of the system.  Simply think computer network.  A router is the core of the data transport.  The architecture required is identical to any other network you would build for your home or business.  You must consider the amount of bandwidth in the design of the system, or you could have massive problems.
Once you've established a network for your system to operate on, you're ready to add the security components.  These devices are just like any other IP device that you add to your common network (much like network printers, computers, or others).  You simply run a cat5 (or Cat6) cable from the router, hub, or switch to each of the devices (both NVR and cameras).   All of the network cameras at www.securitycameraking.com also currently support the Power Over Ethernet (POE) feature, so that your installation can be as simple as possible.  One wire run, and you are finished.  Not all network (or IP) cameras have this feature.
Once the network is established the camera does much of the work.  It has a sophisticated Digital Signal Processor (DSP) built in that not only captures the images, but also renders the pictures that eventually become your recorded video.  Additionally, very good Network Cameras will also compress the images before transmitting them to the NVR.  This allows for a much higher resolution image to be created.  Please note, that image resolution does not refer to quality.  It simply refers to the image size.  The sharpness and quality of the image are determined by the DSP of the camera (or DVR, in an analogue transmission system).
Which is better?  NVRs or DVRs?
The truth is: In order to determine which is better, you have to decide which is best for you. If you are recording large areas where one camera needs to capture more detail over a wide space; NVRs give you the maximum advantage. However, if you are in complete darkness, or need to retrofit an existing cable installed location; a DVR solution may be your best fit. Of course budget is yet another consideration. IP systems can be great. But they can also get costly, quickly. You must weigh your budget and requirements carefully against each other.
In the event that some of your installation is ideal for analogue and some of it is ideal for Network; you may want to consider either a Hybrid recorder, or a Hybridized solution. A Hybrid recorder is a unit that contains components of both a DVR and NVR and allows you to connect both types of cameras to a single recorder. The other option is to choose a NVR and a DVR from the same company that has a software solution to control or view your cameras simultaneously from a computer, or swap seamlessly between the recorders. This concept is known as Hybridization. Hybrids and Hybridization is an excellent way to overcome a varied set of requirements or obtain extra resolution while saving expense. It allows you to tailor fit your needs with a system design that optimizes each zone of video recording.
In conclusion, you'll find that both older style DVR systems and newer style IP and Network style NVR systems exist due not only to the advantages that each has, but also the limitations each technology possesses. Its very important that you understand each of these systems' styles in advance of making your decision, so that you can be sure that you are making the correct selection for your own needs. Choosing incorrectly can result in time, material, and financial waste. It is highly advised that you consult with the company you are purchasing from before completing a transaction. This will aid you in learning a little about the company (and their service and support) as well as the products they sell. Additionally, you may become aware of advantages and limitations you never considered. A good security retailer will be more than glad to assist you and help you make those choices that you may not be certain of.
Still have some doubts? Contact SecurityCameraKing today to consult with an expert for FREE.
Tags: difference between dvr and nvr, how does an nvr and dvr differ, what is the difference between dvr and nvr