ELI-SN2-SP60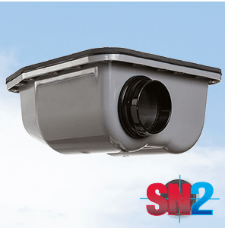 100% solar powered, 100% wireless surveillance + time-lapse off the grid cellular camera
High resolution, color images and video
Live video streaming (H.264)
Digital Video Recorder (DVR) built-in – 5MP stills or 720p video
Extremely simple installation, setup
Event alerting (email or text) and logging
Built-in cellular for operation anywhere
Standard 802.11b/g/n WiFi – works with standard access points
Compact: small size and light weight; simple one-person install
Complete battery/power/solar system. Nothing else to buy.
MultiSense Cloud Service for web access from any PC or mobile

Construction:
With the current increase in fresh home builds and rising population, we are starting to see everyday vandalism on new build construction sites at a whole new level. The average insurance claim on a vandalized model home or stripped plumbing on a new build can run between $10,000 and $50,000. Anywhere with bulk, scrapable, materials and minimal security creates an easy opportunity for criminals, especially when there is no pressing time schedule on site and very little risk of being seen. With the lack of network and power, there are few ways to provide job site security and almost zero that would be considered cost effective or affordable. The Eline SP60 provides a complete ready to install all in one system specializing in remote 5mp time-lapse and 1mp video at a reasonable price.
Oil and Gas:
As one of the nation's largest and most important industries, Oil and Gas is heavily regulated by the D.E.P who issues fines in the millions of dollars annually. One cause of this stems from scavengers stealing crucial parts of the rigs or for recycling purposes. Parts will be missing and the rig can be fined significantly causing the company to try to monitor off the grid sites by paying man hours and rolling trucks. Remote security cameras that someone at the home office can login to and view save the company money while allowing them to react to problems faster than ever.
The following are actual examples of fines gathered from a small portion of rig owners in 2013.
SENECA RESOURCES CORP   $198,500  10/25/2013
WILLIAMS FIELD SVC CO LLC    $169,648  4/15/2013
LASER NORTHEAST GATHERING CO LLC  $164,622  5/8/2013
PVR MARCELLUS GAS GATHERING LLC   $150,000  5/7/2013
US ENERGY DEV CORP $150,000  2/28/2013
ANTERO RESOURCES CORP   $148,250  6/7/2013
SCHREINER OIL & GAS INC $112,000  6/25/2013
PA GEN ENERGY CO LLC    $73,000   3/26/2013
SENECA RESOURCES CORP   $68,943   3/21/2013
HOMELAND ENERGY VENTURES LLC $68,200   2/22/2013
ANADARKO MARCELLUS MIDSTREAM LLC  $60,000   2/5/2013
RANGE RESOURCES APPALACHIA LLC    $59,000   9/17/2013
PA GEN ENERGY CO LLC    $52,500   3/26/2013
EQT PRODUCTION CO  $50,000   3/21/2013
SENECA RESOURCES CORP   $43,468   3/20/2013
SENECA RESOURCES CORP   $37,145   4/22/2013
CHESAPEAKE APPALACHIA LLC    $35,862   11/4/2013
TITUSVILLE OIL & GAS ASSOC INC    $33,270   7/15/2013
EOG RESOURCES INC  $31,363   1/29/2013
XTO ENERGY INC $30,136   2/27/2013
CHESAPEAKE APPALACHIA LLC    $30,000   9/19/2013
MDS ENERGY LTD $30,000   3/21/2013
LAUREL MTN MIDSTREAM OPR LLC $28,550   5/21/2013
RANGE RESOURCES APPALACHIA LLC    $26,250   9/17/2013
EXCO RESOURCES PA LLC   $25,000   2/6/2013
Though not all fines are due to security issues, the amount spent on securing facilities with our products is far less than the cost incurred when guards are utilized.
Agriculture & Ranching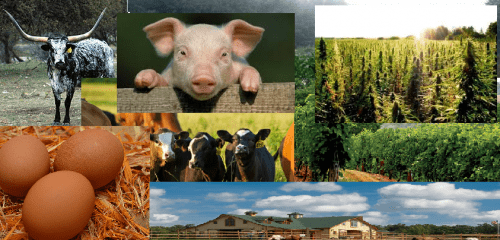 Agriculture and ranching:
The Farming and Ranch industry is another off the grid type scenario that adds the strain of deploying a vehicle to get an answer to a simple question of where, what and when. Some new born cattle can cost up to $1500 dollars and complications during birth can put the value of the adult cow and calf at risk. Being able to see when a cow is going to give birth saves gas and shuteye during birthing season. Cameras aren't just useful for security purpose's they are a very valuable tool for added supervision when you can't be there. A minimal investment can be the difference between catching a problem before hand and a major loss of crop or live stock.
For more information on Cow and calf mortality visit http://www.fao.org/wairdocs/ilri/x5522e/x5522e0a.htm
Though not the solution for every job the Sn2 camera is by far the most cost effective complete solution on the market providing thebest technology in long term solar camera protection. Please call Eline direct for exact pricing and solution based design.
Most common answers for the most common questions…
:Every camera requires a cellular data and monthly service plan   billed through Eline technology.
:Camera comes with cell card and modem built in.
:Camera has a 32gb internal "Edge storage" SD card that will do a number of weeks based on usage settings
:Camera will provide 4 days of battery back up if solar fails.
:Camera produces 5mp time laps still photos and 1mp video at 720p
;Live video streaming (H.264)
:IP67 outdoor weatherproof rating
Stats:
Technology    Cloud IP
Image Sensor  CMOS 1/3"
Resolution    Time-lapse 5MP photography, 720p recorded video
Lens 4mm fixed FOV: 55° (h) x 45° (v)
Audio
Infrared  n/a
Weatherproof  IP67
Built-in Wireless  Yes. WiFi Wireless or 4G Cellular Modem Options
Dimension 10.75" (W) x 10.25" (D) x 5.0" (H)
Weight    Solar Panel Weight: 5.5 Lbs. Camera Weight: 8 lbs.
Operating Temperature   -10°C (14°F) to +45°C (113°F) (-20°C/-4°F for limited duration)
Power Supply  Auxiliary Power Input: 12-24VDC, 25W max Battery (built-in)Lithium Iron Phosphate (LiFePO4) battery pack – provides > 3 days operation with no sun (typical)
Power Consumption  Solar Panel: 25W Monocrystalline 12-24VDC with Maximum Power Point Tracking (MPPT) (optimized for 17VDC)