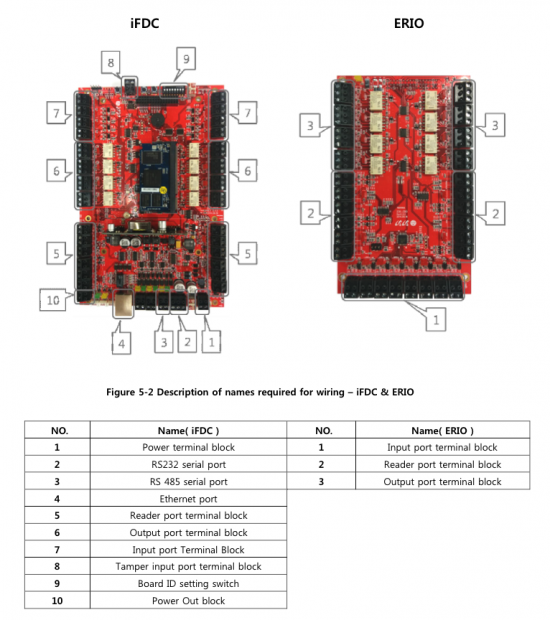 In this article I will explain how to wire Access Control Readers, Mag locks and other I/O Devices to the IDTECK iEDC 8 Door Access Control Board, model number ACP-iEDC.
This board is a combination of our ACP-iFDC (4 Door) Board and an Expansion Board (ERIO).
Lets take a look at the board and some of the I/O ports. This will help us to determine and understand the acronyms and in where these ports are located.
Based on the table above, this 8 door access control board provides a variety of inputs and outputs we can use to control our facility. One […] Continue Reading…