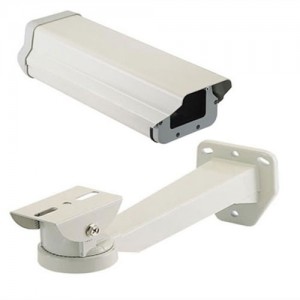 CCTV cameras are made in a variety of types and for a wide range of uses. Complicating the selection of cameras more are the variety of technologies within each category type.
In order to understand the range of cameras available to the general market, and useful for ordinary consumer applications, this article is divided into three sections: camera types, lenses, and technology types.
For readers who are new to the topic of CCTV, mention should be made of the term. The term is an acronym for "closed-circuit television." Other terms are used interchangeably that mean virtually the same thing: "security camera," "surveillance camera," "spy camera," and "video camera." There are some nuances in the meanings, perhaps, but they are very minor. There is no intention in this article to differentiate between them.