This is a video demonstration of how to access your DVR using Google Chrome.
First you need to go to "Start,"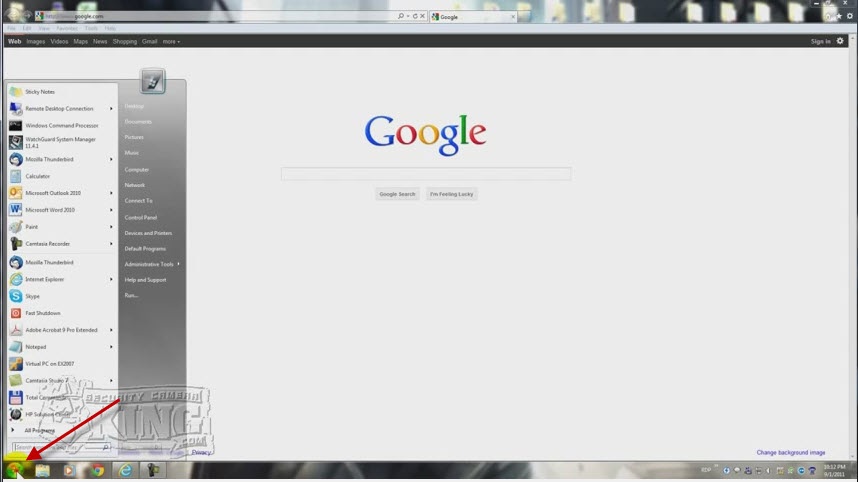 "Control Panel,"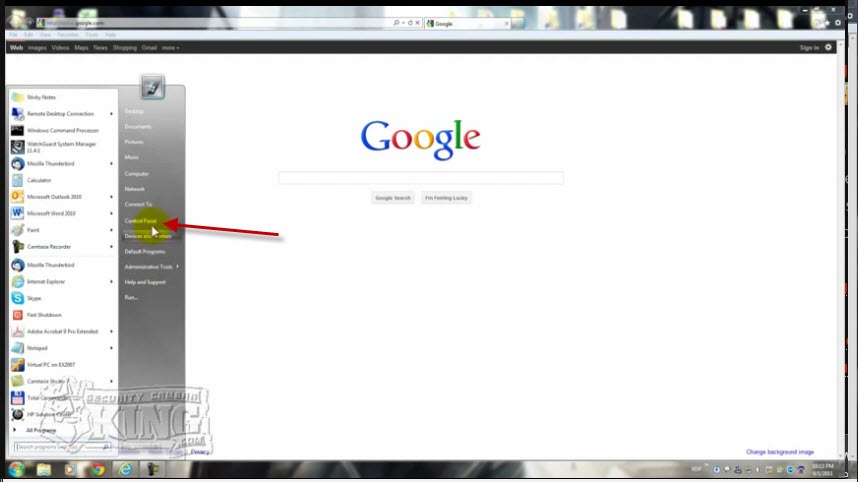 and "Internet Options:"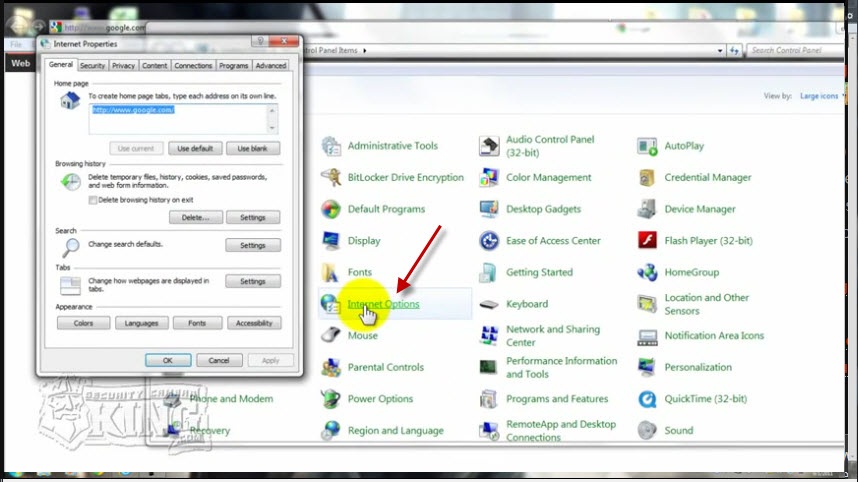 Click on the "Security" tab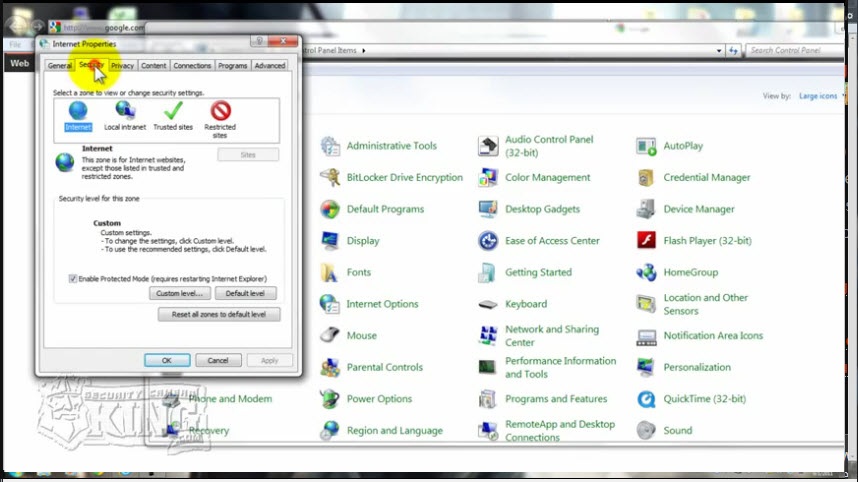 then "Custom level. . ."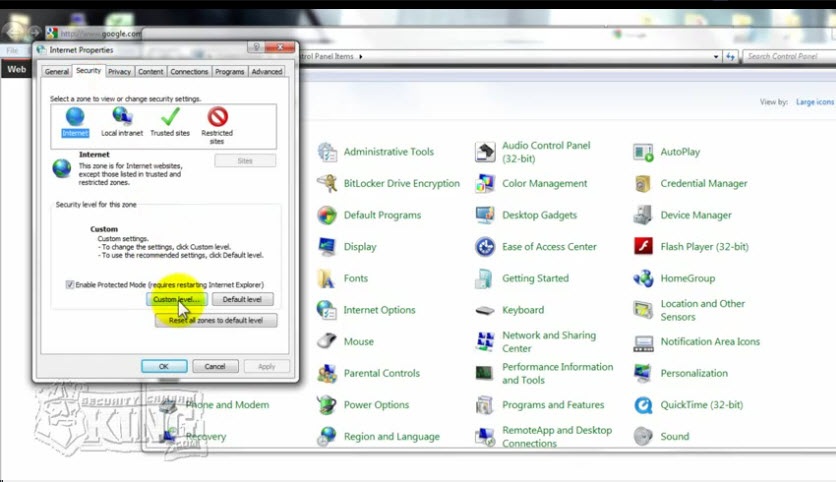 Next, scroll down until you see "Download unsigned ActiveX controls" and set it up as "Prompt"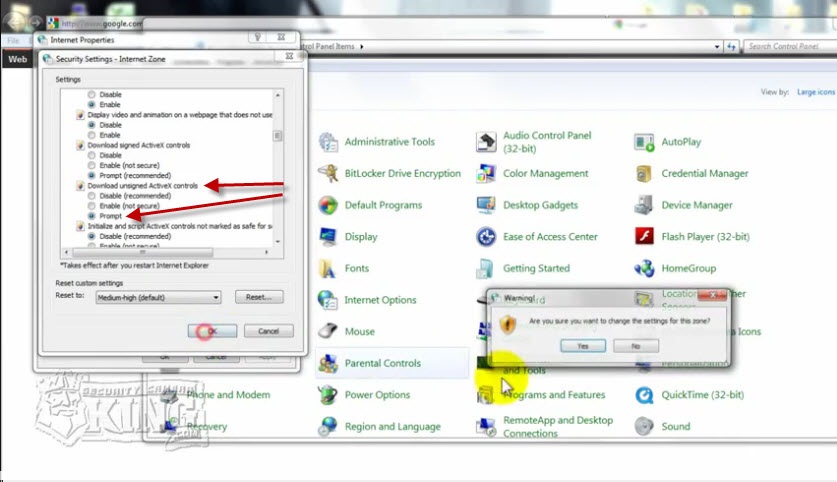 then click "OK" then "Yes" and apply the changes.