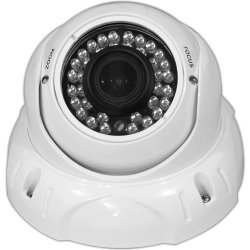 There is no way that anyone can tell a business owner what the best choice for a commercial security camera is, because there are so many variables. Come explore some of the available options with us and learn what considerations we feel are the most important.
Parking Lot Security
The best place to start determining the best choice for commercial security cameras is outside the business. Currently, only 17 percent of the crimes that happen in parking lots are captured on footage recorded by commercial security cameras. This is an alarming statistic, because many violent crimes occur in parking lots and the court system has found many business owners at least partially responsible for these crimes.