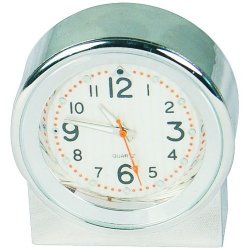 One of the smallest cameras in the line of surveillance cameras are the micro security cameras. They are small enough that they can fit inside of a pen or on the tip of your finger. Basically, the cameras are able to fit anywhere you choose to put them. It will provide you with the complete security you need right where you want it. Due to its small size, it is one of the best assailants on the market today when it comes to defense.
Your employees and a vandal will not have any clue that they are being monitored around the clock, so you will be able to catch any activities right while they are going on. It is basically like you are sitting there watching them continuously, but they have no idea that anyone is watching them during that time. Unlike some of the other cameras on the market, these ones will not let the individuals know that anyone has been watching them. You don't want to have a camera that just screams, hello, I'm right here watching your every move. However, when you use some of the larger cameras, you can also implement some of the micro cameras to help manage any blind spots or settings where a large camera might pose a distraction.
Who exactly does all of this apply to? Think about this for a moment. If you are someone who owns your own business, why would you not want to make security a top priority on your list? It doesn't matter if you have one employee or a million of them because in the end you need to make sure you have something in place to keep everyone honest. Can you really trust them all to do everything perfectly all of the time? There are numerous opportunities for someone to rob you blind right under your nose, but with a surveillance system in place they are not going to get very far with it. Just because you think someone is your best friend does not means that they really are. Around the world, there are numerous instances where the employer has had to file a lawsuit against an employee who was less than honest. Do you want to put your assets at risk when it comes to depending on nothing more than humans?
Just having one micro security camera installed will help provide you with the assurance you need to know that there is always someone watching over your property when you are not there. You will be able to have the peace of mind knowing that your property is protected around the clock, regardless of what day it is or whether or not it is during the day or night. As it has been proven time and time again, there are many cases where a friend has turned into someone that cannot be trusted when it comes to your business assets. Adding a micro security camera is not that expensive, so why not add an extra layer of protection into your property? When you think about it, there really is no good reason to avoid installing one in the first place.
Consider this, all you need is a simple camera and video cassette recorder to help keep the cost down when it comes to your surveillance accessories. They are available just about anywhere you look. If you are able to spend a little bit more money, you could always go ahead and upgrade to a camera with a higher resolution to use with any of the portable digital video recorders. However, if you are working with a limited amount of money, you could also utilize a wireless USB camera for your business needs. These tiny little cameras can be linked to a wireless router and the signal will be transmitted over the Internet to your desired location. You will be able to easily and quickly record any images from around your home and login to access all of your footage from wherever you are.
The vast majority of the time a security camera is placed into of a dome or other protective housing. However, due to the recent qualms about their usage, you can easily place them inside of your vent or a drop down ceiling. The choice is up to you. Since they are so tiny in size, you will be able to hide them from any criminals without having to worry about them seeing them upon entering or exiting your business.
Do not hesitate to contact us for any questions.