In this video I'm going to show you our brand new vandal dome model number IPVD-ELMPIR.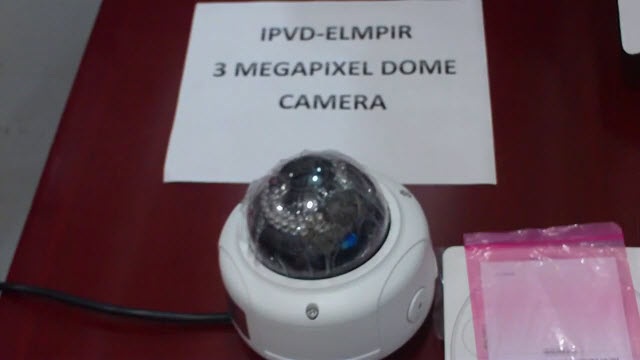 This is a vandal dome 3 megapixel camera that just arrived.  It's very good, it has an amazing picture and I'm going to show you how to open it and show you what you'll see inside the camera when you do open it.
First you will notice that the camera has three screws and it has an Allen key that is provided in the package so you just basically unscrew the three screws right here.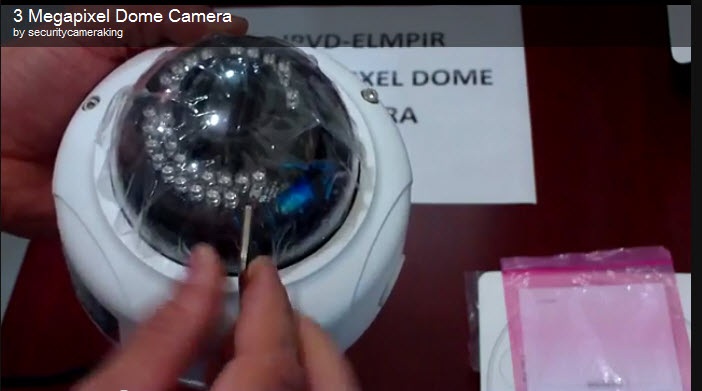 This comes off: