In this video I'm going to show you our brand new vandal dome model number IPVD-ELMPIR.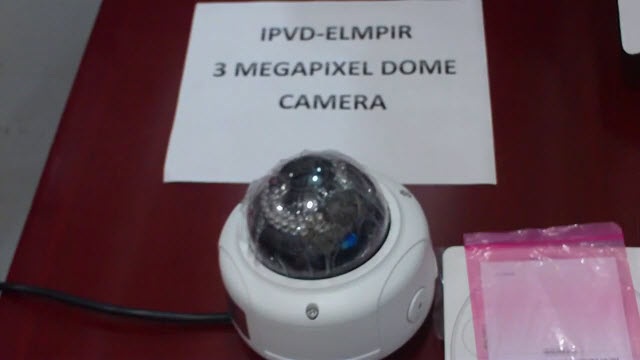 This is a vandal dome 3 megapixel camera that just arrived.  It's very good, it has an amazing picture and I'm going to show you how to open it and show you what you'll see inside the camera when you do open it.
First you will notice that the camera has three screws and it has an Allen key that is provided in the package so you just basically unscrew the three screws right here.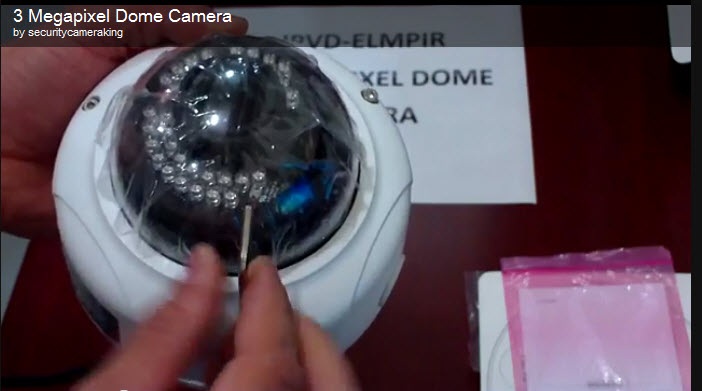 This comes off: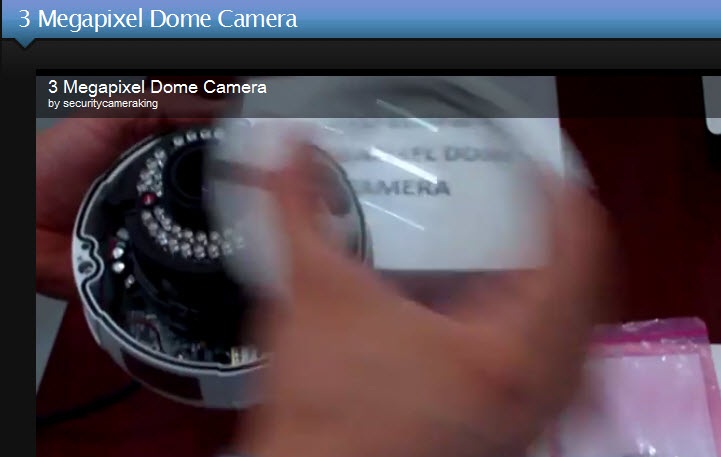 and here is the inside of the camera: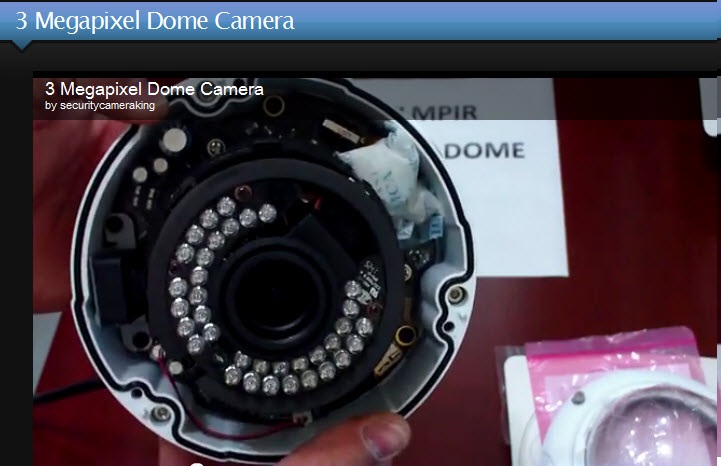 It has the IRs, the sensor, it has a lens, a 4.5 to 10mm varifocal lens.  It has a heater/blower inside and it is capable of recording directly at the camera.  It has a slot for a micro SD card up to 32 gigs and the SD card will look something like this: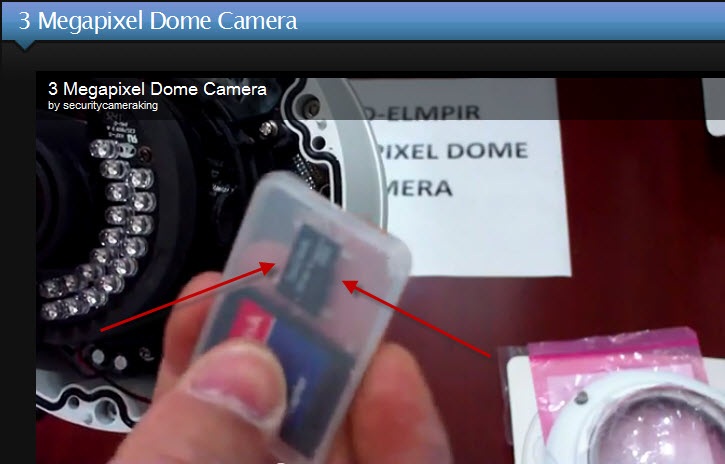 You can just insert it there and put it on your network, configure some of the features and you will be good to go in no time.   The camera has a pigtail which includes the RJ435 connecter or the Ethernet port where you are going to connect it into your router.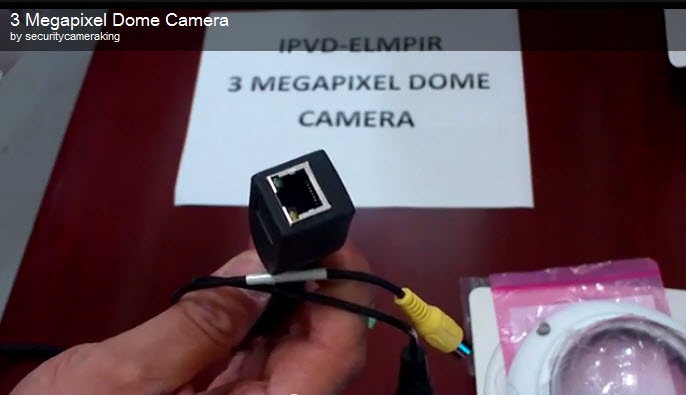 It is capable of PoE power over the Ethernet, meaning that you don't need a power supply so you can just power on the camera if you have a PoE switch.  You can also plug it in to a regular 12 VDC or 24VAC power adaptor, i. e. it's a dual voltage camera.  This camera is capable of having audio recording but you have to put a microphone in.  It's able to plug into a regular DVR through the BNC but you won't really get the 3 megapixel resolution.  And this pigtail over here this connector has more features this is the other end of the cable you can connect an RS45,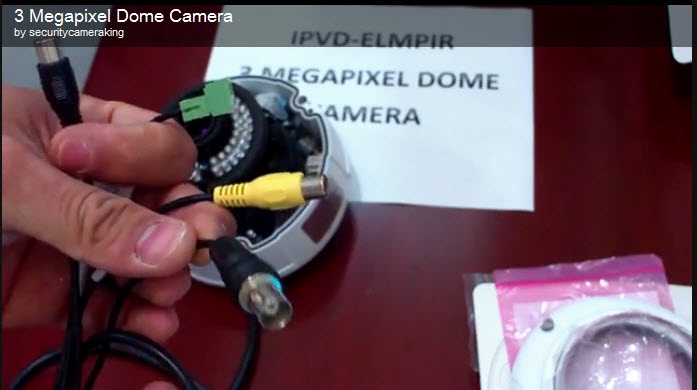 you can connect alarms, like you know it has alarm inputs and outputs.  Also it comes with the pattern for installation if you want to mount it.  It's a very, very good camera good quality, vandal proof, its capable of recording at 3 megapixel or 1080p which is 2 megapixel.  You can use this camera on our brand new Hybrid DVR.  Our Hybrid DVR is capable of handling this camera up to 1080 p resolution.  This camera is a tri-ax camera meaning it can move in three different planes.  I will be making some more videos showing the configurations and how to plug it into the network and how to configure it.  I hope this has been informative for you and I would like to thank you for viewing.