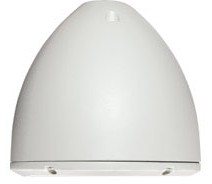 Since there are a lot of Pan Tilt Zoom (PTZ) Cameras available, I will explain in this article on how to best choose the correct PTZ for your Security Camera Installation.
I will start by showing the different parts of a PTZ camera.
1. Parts of a PTZ camera
(a) Housing – Usually composed of an aluminum bell shaped cover (image 1) or some models have abs plastic housings (images 2,3)
Image 1
Image 2
Image 3
(b) Camera module
This is where the image CCD sensor, optical lens, and the motors that control Zoom and Focus are located.
(c) PTZ control board
The PTZ control board processes RS485 data […] Continue Reading…