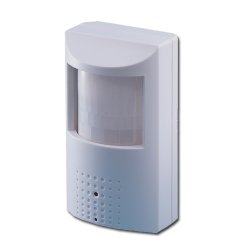 Security Camera King has a full selection of hidden camera equipment to satisfy your needs.  Modern technology has resulted in a tremendous variety of disguised and hidden camera equipment.  As a matter of fact, the smallest hidden camera that we offer for sale is the size of a Phillips head screw!
How does hidden camera equipment work?  The following is a brief explanation.
First the camera must have a lens.  The lens's duty is to gather the light reflected by the objects in its field of view and focus them onto a sensor chip no larger than 1/4 to 1/3 inches square.  Most often but not always, hidden cameras use 3.7 mm wide angle lenses.