Common issues with IR Dome Cameras
This is a demonstration of issues you might find with IR Dome Cameras.
If you noticed in this snapshot, you will see white spots around the image. This is caused when the lens is pointed straight up almost at 90 degrees. The lights are OFF and the IR's are to close to the edge of the vandal dome housing. The light from the IR's are bouncing back producing this issue.
Figure 1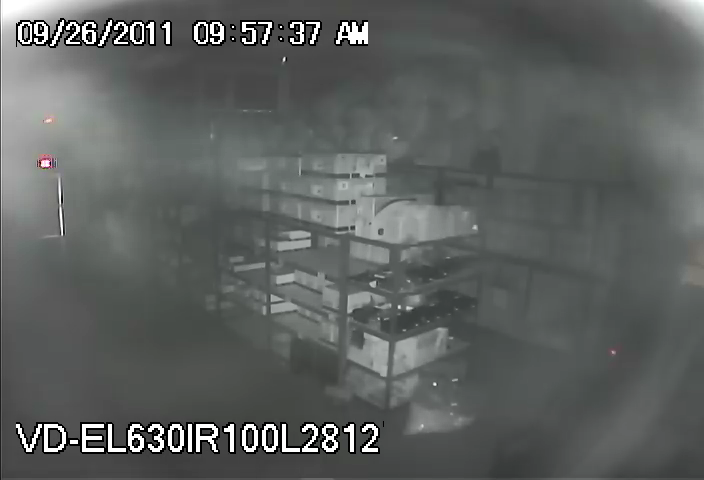 Demonstration of camera been to closed to the edge of the camera dome cover
Figure 2