SecurityCameraKing is the Amendment 64 Security Camera Authority For Cannabis Security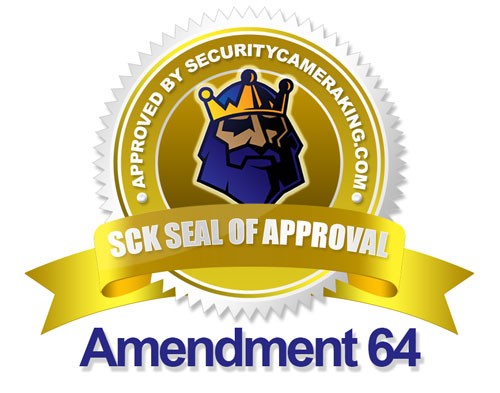 We here at SecurityCameraKing.com want to ensure you that when it comes to the needs of your surveillance equipment inspections for Amendment 64, we have you covered. We have carefully gone over Article XVIII, Section 16, otherwise known as "Amendment 64" and we have helped numerous Marijuana Retail Shops and growers with their security camera requirements.
Call 800-901-2091 Receive your Free Security Assessment
We have experience designing systems for marijuana dispensaries, processors and producers of all sizes.
Security Camera Kings Cannabis Program FAQs
Analog or High Definition Cameras?
While there are no stated minimum requirements for your security camera system needed for your Marijuana Retail establishment, we wanted to show you the difference between what an analog camera will provide versus a High Definition Secuirty Camera. Both formats will get your inspection passed. Both can record on to a security recorder and can be viewed anywhere in the world you have Internet. Both will potentially deter criminals just for the reason that they will see the cameras and go on to the next store.
However, if you do ever have criminal activity, you would want to be sure you have the best recording possible. The difference is in the detail the camera will capture. The video from an analog camera will distort, or pixelate, when trying to zoom in and see detail. See the video below for a side by side comparison.
Imagine if someone broke into your store and you presented your security camera footage to the authorities. Having High Definition Secuirty Cameras could mean the difference between an arrest, due to a positive ID, versus not being able to see any detail. This is why we suggest going with High Definition Secuirty cameras such as HD-CVI or IP. Sure, you could get along with Analog to get your inspection passed, but in the long run, just how much is your Marijuana investment worth. Besides outside theft, you need to keep an eye on your employees as well as your crops. HD Security Cameras can also be used to monitor the healthiness of your crops (if you are a grower).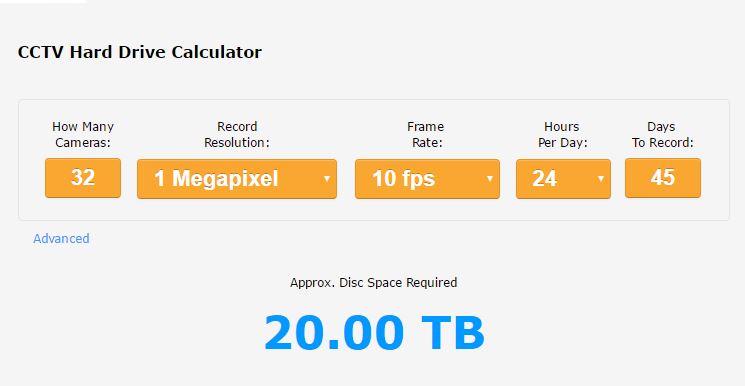 40 Days of 24/7 Security Recording
By law, you are required to have a surveillance system that can record and hold 40 days of security footage recording 24 hours per day non-stop. In order to figure out how much disc space you need for your security camera system, we have created an Online Hard Drive Calculator to help you determine that. Below are two examples of how much disc space you would need for 16 cameras. One of the major differences between an Analog Security Camera System and a High Definition Security Camera System, besides the clarity of the video, is how much disc space is needed to hold information for the 40 days. Click Here
Creating a Site Plan
It is very important to develop a site plan for your Marijuana Store in Colorado or for your Marijuana Growing Facility. This way, we can help you determine exactly where your security cameras should be placed. All entrances and exits, sales areas, growing areas, windows, storage areas, etc. need to have 24/7 camera surveillance, and we are experts when it comes to placement and coverage. All you need to do is provide us with a layout (whether it is professionally done or just scratched out on a piece of paper), and we will assist you with what you need to get you surveillance system inspection passed.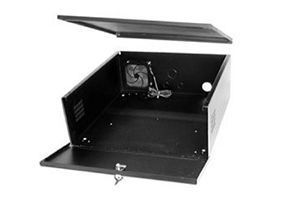 Securing Your DVR
According to Amendment 64, your security recorder needs to be secure and in an area where it can not be tampered with. We have the perfect solution for this. Our DVR Lockbox will hold any of our DVRs or NVRs and keep it secure. It locks with a key and has an internal fan to keep your recorder from overheating. You can mount it to a wall or shelf using our optional brackets. Marijuana Inspectors love seeing these units being used. There is no way your DVR can be messed with or stolen, and so the footage will always be available to the authorities if needed.
Advantages of Buying Your Amendment 64 Security Camera System from SecurityCameraKing.com
Free Shipping – Orders over $500 will be shipped for free.
Free US Based Tech Support – Every product we sell comes with Free Tech Support. We have some of the most knowledgeable techs that are fluent in security camera systems. In most cases we can log in remotely and do all the configurations for you.
Our Guarantee – We are so confident that the system we pick out for you will pass your Amendment 64 Security Camera Inspection that we provide a Certificate of Guarantee that states that the system we picked for you has met or exceeded the requirements needed to pass.
Free Remote Viewing Software – Using our free software you can view your cameras anywhere you have Internet on your Android, iPhone, iPad, Tablet, Mac and PC, provided your system is connected to your network.
Product Warranties – We have some of the best warranties in the industry. Most of our NVRs and DVRs have a 3 year warranty.
30 day "No Questions Asked" Money Back Guarantee – We know you will be happy with our systems. If for any reason you are dissatisfied, there is no need to worry, just return your unused and uninstalled items within 30 days in the original packaging for a complete refund.
Take Our Customers Word For It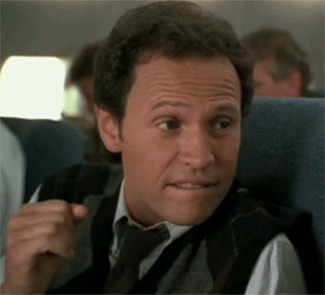 I went with SecurityCameraKing.com because they were the only ones who knew what they were talking about. They know i-502 and had spoken with inspectors during final inspections and could give me the complex configuration I wanted. I have and do recommended them for your I-502 and other video needs

I was Impressed with Security Camera Kings Knowlege on on state rules on regulations. They were upbeat and friendly and always availale to help. Working with them was a pleasure. I am happy with my equipment, Tech support have been a great help. The whole team was really great to work with

I wanted to thank Security Camera King for getting me the right cameras an assuring me that they would pass. My LCB field agent was happy to see everything was operating properly and I had a flawless inspection. I am now running my own Marijuana retail store! Thank you for all your help!