Remote Video Monitoring Services Provided by:
DigitalSecurityGuard.com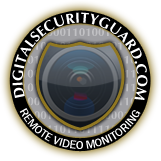 You already trust the surveillance of your home or office to TechVisionDVRS.com's DVRs and Cameras, and now we would like to offer the next level of security! In the past, it was necessary to have security guards on-site to protect your home or business. While this still may be the case in some scenarios, in most cases having a live guard is an expensive necessity. Not any more! Imagine having a guard that can be everywhere at once. A guard that cannot be incapacitated or intimidated. Introducing DigitalSecurityGuard.com.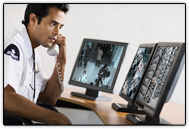 From our secure facility, we can monitor an unlimited number of your surveillance cameras simultaneously and ensure the security and safety of your home, office or community. Our nationally licensed and highly trained guards will, according to your instruction, contact you, the authorities, or anyone you designate when an event is occurring. Our service is available 24 hours a day, 7 days a week, 365 days a year. Sounds expensive, right? Wrong! Our flexible, per-camera / per-hour pricing structure makes this solution affordable for a single camera all the way up to a multiple camera, multiple location scenario.
For more information, visit our website at DigitallSecurityGuard.com today.