Surveillance & Security Camera Installation Specialists
Security Camera King
Installation Services
Installation Services for Security Cameras, Alarm Systems, Access Control, and Home Automation
Security Camera King is a leader in the design and sales of residential & commercial security systems. Our roots go back to 2007 with the installation of such systems. When you put your trust in us to keep your home or business protected, you can be confident that your system will be designed to meet your needs by a technician with years of experience, and will be installed using only high-quality equipment installed by the best in the business. Don't forget… we stand behind our work and take pride in the reputation we've spent years establishing! You've heard the saying, "Do it right or don't do it at all"? Yeah, that's us!
Security Camera System Installation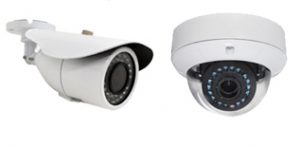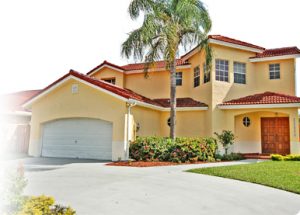 Whether you have an existing CCTV system or are looking to install new security cameras, we can take care of setting you up with the latest technology necessary to capture high-resolution, crystal-clear recordings using our IP Network or HD-CVI technology security cameras. You can be rest-assured that we will choose the best cameras for your needs and budget. If you have an old analog system, and are tired and frustrated of not being able to see detail, then this is a perfect time to upgrade to HD Security Cameras. With HD-CVI you can use your existing coax cable and power supply and just have us install new cameras and a DVR. For IP Cameras, we can run new Cat5 Cable, install the cameras, and do all the networking for you. It's that simple!
If your concern is lighting, zoom capability, sound or video storage, or anything else, our expert installers consider all aspects of your home or business when planning the perfect security system for your needs.
Professional Residential & Commercial Alarm Installers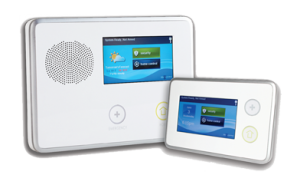 No home or office security would be complete without an alarm system. We can set up a wireless or wired system that will alert either the Police, your monitoring company, or we can set it up just for alerts to you via your smart phone and/or email. Maybe you just want a siren or a strobe light activated and a video sent to you when motion is detected. We can easily integrate your alarm system with you security camera system. We can do that and more! As always, we will work with you, and your budget, and take the time to plan what will work best for you.
Access Control & Home Automation Installation Services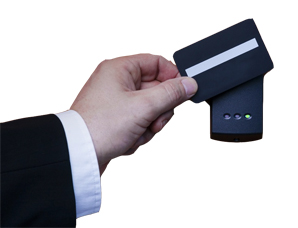 For years, big businesses and government agencies have used access control and now it has become affordable for homeowners as well as small to medium businesses. The applications are endless! You can now set your front door, garage door or entrance to a business to be opened with finger prints, RFID cards, pin codes and even using Blue tooth via your smart-phone! Stop worrying about your children losing their keys, or alleviate the need for new locks after firing an employee. With Access Control, all you need to do is wipe their info from your computer. There are many uses for access control. For example, say you want to give a visitor to your office access for the day and only for certain doors. You wouldn't want them to gain access to your control room. You can limit their access with a simple configuration in the software. Our expert Access Control Installers can take all the guesswork out of the equation and set you up with exactly what you need. Plus, when they are all finished installing the Access Control, Panels, Readers, Door Locks, etc, they can train you how to use the system and start giving your employees their access control cards. Give us a call to see how Access Control can start saving your company from unwanted visors and keep your assets and valuables safe.
Installation Services in Your Area
Security Camera King provides CCTV Installation Services, Security Camera Wiring and Installation, Access Control System System Design / Installation and Home Automation Systems in the following states:
Alabama
Alaska
Arizona
Arkansas
California
Colorado
Connecticut
Delaware
District Of Columbia
Georgia
Hawaii
Idaho
Illinois
Indiana
Iowa
Kansas
Kentucky
Louisiana
Maine
Maryland
Massachusetts
Michigan
Minnesota
Mississippi
Missouri

Montana
Nebraska
Nevada
New Hampshire
New Jersey
New Mexico
New York
North Carolina
North Dakota
Ohio
Oklahoma
Oregon
Pennsylvania
Rhode Island
South Carolina
South Dakota
Tennessee
Texas
Utah
Vermont
Virginia
Washington
West Virginia
Wisconsin
Wyoming