License Plate Security Cameras
One of the most popular applications for cameras today is to attempt the recording of license plates. This is clearly one of the most difficult applications for todays camera technology. Glare from lights, high speeds, angles of approach, lighting variables, camera position, distance and many many more factors come into play in your design. These cameras give you an excellent chance at capturing plate information when installed within the proper parameters.
When designing your plate capture scenario, we do highly recommend you either consult our system or our various databases to make certain you've got the optimal design.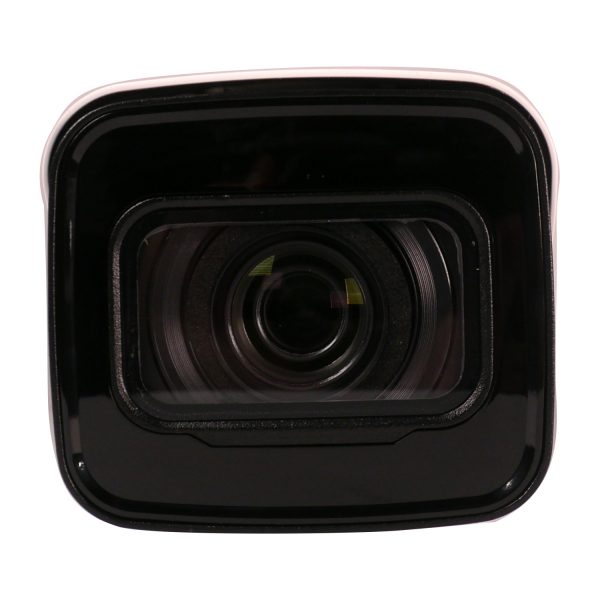 ---
Specifications
Lens

:

7-35mm Motorized Lens

Max Resolution

:

5MP

IR Distance

:

394 FT

Impact Protection

:

None

Audio

:

Capable With External Mic

SD Card Compatible

:

Yes
$

365.95
If you want to capture license plate numbers for identification purposes, then you will need specialized security cameras to accomplish this consistently in various environments. Trying to use a conventional security camera for this purpose will yield inconsistent results. There are many factors that will make reliable license plate capture very difficult without the right set up, configuration and products. Headlights, brake lights, IR reflection, darkness and sunlight can all limit your ability to capture license plates. Following is how to correctly and reliably set up license plate capture. - Use two cameras When designing your license plate capture set up, you should use two cameras to accomplish the task. One camera will be used as an overview camera. This can be a standard box or bullet CCTV security camera that can see in low light environments. Preferably this camera will not have infrared LEDs so that it does not interfere with the other camera that will be dedicated to license plate capture. The second camera will be your dedicated license plate camera. Our license plate cameras have the features you need to accomplish this task. While the overview camera can use a wide field of view to capture details like the type, color and make of the car, the dedicated license plate camera will be zoomed in tight so that the only image in view is the license plate. - Correctly position the cameras The overview security camera can be positioned on a pole or building mounted high enough to provide the overview you need. However, the dedicated license plate camera should be mounted as close as possible to the location of the vehicle. Ideally, it will be mounted only a few feet of the ground and only a few feet away from the target vehicle. The perfect distance would be within 10 feet of the vehicle license plate capture location. Do your best to avoid any extreme angles as this will make the capture more difficult. While it is possible to capture plates reliably from longer distances, the further distance the camera location is, the more possibility for complications. - Control the traffic In the best case scenario, the subject vehicle will come to a complete stop or near complete stop for license plate capture. The typicel scenario is the entrance to a community or development. If there is no gate, consider using speed bumps to slow the traffic down as much as possible. Also, there should be a separate license plate capture camera for each lane of traffic. If you try to use only one camera to capture multiple lanes of traffic, the camaera's field of view will be too wide and you will need to digitally zoom in to the recorded footage in order to identify the license plate. This is not recommended since digital zoom will result in pixelation and deterirorated quality. - Configure the camera Take advantage of the great features in the license plate camera. Using head light supresions or eclipse funtions will allow you to suppress the effect of headlights and brakelights. Also, if zone masking is available, you can mask out potential trouble areas. Shutter speeds should be set high so you will need to make sure the area is well lit or use infrared illuminators to allow the camera to capture successfully. Every environment is different so you may need to fine tune the settings, lens apperture and camera positioning until you get it to work right. While reliable license plate capture can be tricky, if you use the cameras we recommend, you will succeed. - Using Megapixel Cameras Typically we recommend standard CCTV cameras for license plate capture. CCTV cameras use CCD sensors that perform better in low light scenarios. Megapixel cameras have much higher resolutions, but they typically use CMOS sensors which do not perform as well at night. Unless the area is extremely well lit, we do not recommend the use of megapixel ip cameras for this application. If however, the area is very well lit, then using megapixel cameras will allow you to capture license plates from longer distances and wider field of views. Using a 2 or 3 megapixel camera in a well lit area may even allow you to use a single camera for overview and capture and possibly could be used to cover multiple lanes of traffic.