Description
This is the most efficient way to order your security camera system. Not only will you save money when you order a complete package from us, but with our custom security camera system ordering tool, you will be able to configure every detail of your system to ensure that you are getting all the part you need for your installation project.
The first item to decide is how many channels you want to be able to record. Keep in mind that it is usually a good idea to order a DVR that has the ability to record more cameras than you originally intended since most customers end up wanting to add cameras after they have completed the install.
Next, select the model DVR you are interested in. We have many different model DVRs, but they all share the same platform. If you knopw how to use one, you can use all. The differences between the models are the storage capacities, the type of processor used and capabilities of the unit. You can find more information on each DVR by going to our DVR category on our website. There are helpfull videos that demostrate the abilities of our units.
Once you have selected the correct recording device, you will need to decide on how much storage you want. The ordering tool will not allow you to order more storage than your DVR can handle. Please note that we have a helpful storage calculator that will help you figure out how much storage you will need based on the factors involved.
Next, it is time to select your cameras. The ordering tools will allow you to select one security camera for each available channel on your DVR. We have many, many different model surveillance cameras available. For help with selecting the right camera for each channel I recommend you either go to the security camera category and review the different models available (most cameras will have demonstration videos) or you can review our security camera comparison chart by clicking on the little yellow circle with the question mark in the middle that is next to each cameras selection drop down on the ordering tool.
Once you have selected your security cameras, decide if you want to record any audio. If you choose to record audio, you will be presented with the number of microphones you want. These microphones will include the power splitter so that you can share power with your security camera. Please note that it is your responsibility to check the laws of your state regarding the recording of audio.
Now, it is time to choose the type of cable you want to do the installation with. In most cases, you will be choosing from 3 cable types. There is the Plug and Play method which is the easiest because the connectors and cable are prefabricated together. The downside is that you are limited in the distance you can go by the lmit of the cable length. Currently we offer a maximum of 150'ft per cable. It is not recommended to attach multiple cables together. There is also Siamese Cable option. This is the cable that most security dealers will use. It includes RG59 Coaxial Cable and 18-2 cable for power together in one cable. With this cable type, you will need separate connectors for the ends of the cables. Lastly, you can use CAT5. For IP cameras this is the most popular method. For standard CCTV security cameras, you will need to use video baluns on each end to convert the signal to ethernet while it travels over the CAT5 cable.
Now, decide how you want to power your security camera system. You can choose from DC power boxes, AC power boxes and easy plug in power supplies. In most cases, DC power supplies will work for all our cameras. There are some cameras that are dual voltage which means you can use either 12VDC or 24VAC. The advantage of 24VAC is that you can run it for further distances without the drop off effecting the power of the cameras. You can also run 24VAC power over thinner guage cables.
Sometimes you will need additional connectors or cables to connect to power supplies. You will be prompted for these as they become neccessary.If you ordered a PTZ camera (Pan-Tilt-Zoom) then you should select so here. This will allow you to order some PTZ control cable. This cable is an additional cable that will be needed to allow the DVR to control the PTZ camera. Just select the amount of feet of cable you will need.
Videos
Watch This Video For Instructions On How To Order A Custom Security Camera System
Demo of the Elite Mini, Elite and Ultimate Series DVR
This video is a video demonstration of our Elite Mni, Elite and Ultimate Series DVRs. All of our DVRs share the same GUI, so if you know how to use one DVR, you know how to use all.
Remote Viewing of the Elite Mini, Elite, and Ultimate Series Security DVR
This video is a quick demo of remote access to our DVRs. All of our DVRs can be connected to remotely in this manner. You can use Internet Explorer, Google Chrome, Firefox and other browsers from any internet connected PC. Additionally, we have software available for remote access from MAC computers.
Quick Demo Of Our Video Management Software
This video is a quick demo of our video management software (PSS) that allows you to remotely connect to multiple DVRs, NVRs and IP cameras at multiple locations at once. With this software, you can set up camera groups, E-Maps, control PTZs, listen to audio and configure all the DVRs, NVRs and IP cameras. If you own multiple businesses or homes this software is ideal for you.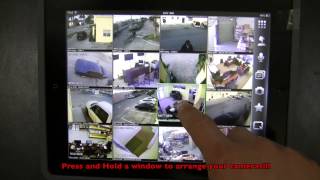 TechproSS Plus iPhone Demo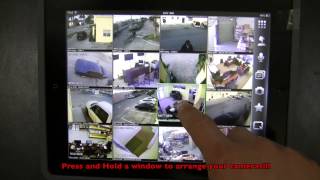 TechproSS Plus iPad Demo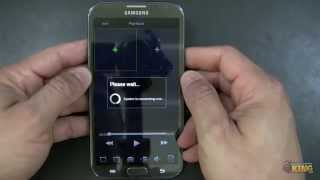 TechproSS Plus Android Demo
Reviews
Custom Built Camera System – Very Nice!
Review by

Jay Learner

on

Dec 02, 2014
Between the great customer support and the quality products, I couldn't go wrong with this one. I wasn't sure what exactly I needed (yeah, I'm an amateur that was buying a system from my property) so I spoke with some folks at Security Camera King. I thought I would try it, even though I figured they would try to push off some million dollar system on me. NOT SO! They helped me find exactly what I needed and at a reasonable price (they didn't try to sell me something I didn't need).
So I placed my "custom" order and installed the system myself. Works great! Security Camera King's help didn't end with the sale, their technical support folks helped me on several issues and followed through on each one. This is a class act, no doubt!
custom system
Review by

Terry Suellentrop

(Oklahoma USA)

on

Nov 29, 2014




The reviewer has last purchased this item on Nov 19, 2014
The s y stem we ordered was very good quality. It came quickly and we everything was complete. The install went smoothly and we were happy with the good picture from the cameras. The cable was easy to install and made it better due to having both video and power in the same cable run. Programming was easy and the included disk with programs and manual was well done.
Happy customer
1 of 1 people found this posting helpful
Review by

Nelson Rafael

(Ontario Canada)

on

Sep 29, 2014




The reviewer has last purchased this item on Sep 11, 2014
Fast and friendly. They even called me to tell me that it would be an extra day for shipment. Now who does that these days. Very profesional.
Custom Built Security Camera System
1 of 1 people found this posting helpful
Review by

Richard Cosnig, C&G Security LLC.

on

Sep 22, 2014
I haven't stumbled across any other websites that offer this option to design your own system while still attempting to give you a package type discount. I think this is a great idea and as an installer, I have found this to be more than useful. I have been ordering products from Security Camera King for approximately 5 years now and have had very little problems. In fact, only one did I receive a piece of equipment that I ordered that arrived in a non-working condition. After contacting TechPro (Security Camera King) they issued me and RMA, I returned the defective piece and received the working replacement within just a couple of days.

I have read through some of the reviews and I have never experienced any of the problems of which a few refer to. It's hard to believe TechPro technical support would not respond because I must say they have one of the best, if not THE best technical support teams in the business. As far as the equipment is concerned, I figure 1 defective part in over five years of business is a pretty good ratio. I've found their prices to be comp0ettitve for comparable quality products and their staff whether it is sales or support to be very helpful. I hope they continue this option because there are so many instances when a customer can optimize their system by being able to customize it without it costing them an arm and a leg. If I should ever discontinue using Security Camera King/TechPro I'll write a comment to this review, but I don't think that will ever happen.

Richard Cosnig, President
C & G Security, LLC.
NVR with four 2 mp cameras
2 of 2 people found this posting helpful
Review by

cha xiong

on

Jul 24, 2014
I ordered a custom system that consisted of the NVR and 4 of the 2 megapixel bullet cameras. Upon arrival the products were nicely packaged. I found one of the ethernet cables had a crushed tab that keeps the cord locked in place. I didn't bother returning it or requesting a new cord. Everything was tested and it all worked. The software and control of the NVR is nice but takes some getting used to if it is your first security camera system. I was able to set everything up just fine.
7 months later after having the system installed and operational, I came home to a loud noise where my NVR was hidden. The noise was the tiny fan that is inside the system. For whatever reason it was no longer running silent. I tried contacting customer support via email but have heard nothing back after 2 weeks so far to this day and counting. I Jerry rigged a new fan to blow air onto the NVR because I know it will fry itself if that loud tiny fan decides to quit one day.
Overall the product works fine but don't expect the NVR to last long if your silent fan becomes loud and you don't rig up a backup fan. I have not had a chance to call customer support but from their refusal to even answer my email I don't think they care since they have my money and the return period for my order ran out.
Custom Built Security Camera System
2 of 2 people found this posting helpful
Review by

Dave Edwards, Atlanta Pacific

on

Jul 18, 2014
My review has two parts. It's kind of hard to do a specific review on a "system" that can be different for every customer, so let me start with the idea and the company first, then I'll tell you what I purchased.

We needed a comprehensive security system for our business that would be dependable, robust, and reasonably priced. However, we needed different individual items for that system but could find no vendor that was willing to offer a "package" deal on such a "mix and Match" until we came to Security Camera King. Their sales staff was extremely cordial and helpful and guided us in the proper direction. I honestly have never done business with Security Camera King but they were recommended by three different people that I know that work in the industry and they were right. In addition to their sales staff their support staff is a blessing. When you purchase something from these folks it's almost like you have also been given a tutor/assistant that will look over you shoulder if you like to help you out. So, if you are not a CCTV professional and/or think you cannot design/install one of these systems on your own, think again because you can, and this company will see you through it. All to often small companies get rooted in business by offering superior customer service, but as the become larger and larger it seems as though the customer service starts to wane and eventually the company goes out of business. Not true here. Should I ever need anything from the security/video security line again, Security Camera is where I'll go.

Now, the equipment. We purchased a 16 Channel Ultimate DVR, several different types of cameras, including a 12x PTZ camera, some microphones , cables, and power supplies. There is no point in reviewing each individual item as they all were of excellent quality and worked exactly as they were supposed to. We are extremely satisfied with the results of this system and it works like a charm.

Dave Edwards
Atlanta Pacific Lumber
Custom Built Security Camera System
3 of 3 people found this posting helpful
Review by

Dana Farris, AAA Security

on

Jun 03, 2014
This is a cool idea from Security Camera King and I hope they continue to do this for a long time. Many video security camera systems can get by with all cameras of the exact same type (like vandal domes with fixed lenses for example) but there are also many systems that often require 1 or 2 cameras from the rest be a little different. Whether it is a varifocal lens, and OSD, a PTZ or whatever, it's nice to be able to still place a "package order" but with modifications and still receive a discount. Also, whether it is an analog or digital system, Security Camera King gives you a pretty good selection of different gear to choose from. While it may not be full-proof, I've also noticed that they have programmed into this page that if additional items are needed for a particular item you choose, they will usually prompt you to make sure you don't forget it. Don't think that only do it your self folks are the ones that needs this. I've been install CCTV systems for 15 years and when I need to order a system that has different equipment in it, it isn't so difficult to forget a thing or two, so this definitely helps.

Finally, whether it is a custom built system, a package system, or even just one piece of equipment, Security Camera King (Tech Pro) has a support department that can be matched by no other. These guys are dedicated to solving your issue(s) and they are patient and unassuming. All around I have found the equipment and the company a pleasure to work with.
Custom Built 4-Camera System
4 of 4 people found this posting helpful
Review by

William Davies

(Florida USA)

on

Apr 12, 2014




The reviewer has last purchased this item on Apr 01, 2014
Delivery of my custom built 4-camera system was very quick. I was able to install it within one day and did the basic set up with no big issues. I had trouble getting the system to talk to my computer and get it on my iphone. A couple calls to the techpro desk and my problems were cleared up. This is clearly the best system I have found for the price and the tech support is absolutely great.
Custom Built Security Camera System
4 of 4 people found this posting helpful
Review by

Jason Mollohon, Security First LLC

on

Mar 26, 2014
After ordering several different video security systems from Security Camera King using this option I can say that if you have specific needs that one of their "package" systems cannot meet, then this is the best way to go. I could mention the details and features of the products that I have purchased through the Custom Built Security Camera System, but trust me, there have been so many different ones that it would take some pages. There are many things however that I would like to comment on, concerning this option.

First, the products, whether it be a DVR, NVR, camera, or whatever that I have purchased from Security Camera King have always been top notch quality products. When you order from their site, you do not have to worry about whether the product will be a "cheap knockoff type" product or not, because none of them are. They are high quality, through and through.

Second, the prices are fair. If you do a tremendous amount of searching, you may be able to find similar products to the ones that SCK offers but buyer beware! Look closely at the other product to make sure that it truly offers the same features and quality workmanship that you will get from SCK. Chances are, if the price is drastically different, it doesn't. For example, I've seen some IP network cameras advertised on other websites, sometimes for almost half the price of what I pay here. But upon closer inspection you'll find that camera has a sensor and chipset equivalent to a toddler's play video camera for example or some other lesser quality characteristic.

Finally, the service is unsurpassed from SCK. Not only does SCK have great customer service for sales but their support is phenomenal. This probably stems from the fact that Security Camera King doesn't just sell video security equipment but is actually a long standing security company in the southern Florida region and knows what it is like to have poor technical support. Anytime I have called for help from their support section, I have always been treated with respect, and their support tech, no matter who it is, has the "let's get this fixed" attitude and will not stop until the two of you together have solved your problem. This factor alone makes them stand out above the rest.

So, if you're considering using the Custom Built option to purchase your system or you are purchasing other Security Camera King products, I can assure you that you are getting a quality product at a fair price with excellent backup support.
Custom System Selection
3 of 3 people found this posting helpful
Review by

Larry Houser

(Missouri USA)

on

Mar 14, 2014




The reviewer has last purchased this item on Mar 02, 2014
This is the second system I have purchased from Security Camera King. Using the "Custom System" tool is probably the best way to go because you get a small price reduction on the base parts (dvr, cameras, etc.)to start the system setup. I do like the the Companies products, The support is exceptional and the information and videos on the website are very helpful. A note about the videos - many of the videos are of dvrs which have a different versions software. This can be somewhat troubling if it is the first time setting up your dvr. But, usually, if you ignore the differences in the software, the setup is basically the same for all. My most difficult part of the remote viewing was understanding the difference between the IP addresses for the router, dvr, and computer. Setting the dvr to DCHP one time, then returning to reset it to disable DCHP (after startup) locked in the dvr IP and really helped me. Most important - responses whenever I have needed assistance have been very quick. I am very pleased with both the products and support. Thanks, Larry
Write Your Own Review | Read All Reviews...
Related Products