Description
Description
Another addition to our group of very capable access control products is the ACRF-EL1102A-D. Not only does this work with an RF card but it can also work with fingerprints and stores up to 4500 individual fingerprints! This is RS485 based RFID and works only with an RS-485 connection and NOT Wiegand. With the built-in 8 bit processor, this works quickly to ensure that access is granted efficiently. This has been tested for weather durability and the IP55 ingress rating confirms that you can feel confident leaving this in all sorts of inclement weather. The testing confirms that this product offers:
Protection for the enclosed equipment from dust and other materials such as dirt, oils and non-corrosives.
**This enclosure is not air tight and therefore only allows dust size particles in non-harmful quantities to penetrate.
Protection from voltage and moving parts for people who come in contact with the enclosure
Protection from water, including water sprayed from a nozzle onto the enclosure.
This is well made with a heavy duty plastic material and includes a vandal alarm function that lets you know if someone is trying to tamper with the reader.
Capable of using card, card + fingerprint, or just a fingerprint. Power is supplied using a standard 9101-15v DC power supply at 100mA.
Please remember that this only works with products with RS485 connections or converters and does not work with our DX line or other Wiegand based products.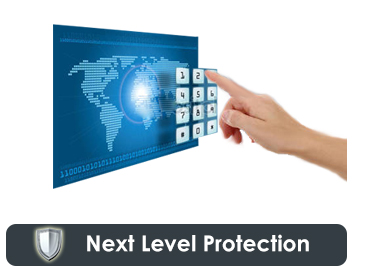 Full Line of Access Control
Access Control Proximity Card Readers and Electronic Door Locks and more!
| Model | ACRF-EL1102A-D |
| --- | --- |
| System | 8 Bit Processor |
| Fingerprint Capacity | 4500 |
| Card Read Range | 6-8cm (max.) |
| Card Response Time | <0.1s |
| Fingerprint Response Time | ≤0.5s. |
| Fingerprint Recognition Time | ≤1.5s |
| Power Supply | 9-15VDC/100mA |
| Working Environment | -5℃-+55℃ |
| Working Humidity | 5%~95%, Ethernet |
| Dimension(W×D×H) | 125mm x 56mm x 47mm |
| Weight | 0.25kg |
Downloads
Document Downloads