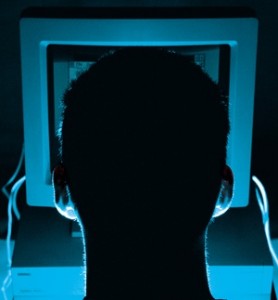 A backup monitoring system with camera is perfect as a rear vision solution for large recreational vehicles, semi tractor trailers, school buses, giant construction equipment, boats, and any other moving vehicle that has blind spots or difficult to see areas. A backup monitoring system with camera provides a higher level of safety and peace of mind when putting vehicles in reverse.
Although these systems were originally designed for oversized vehicles, they are not limited to oversize vehicle use. A backup monitoring system can be helpful for individuals that find it difficult to use mirrors or have a physical disability that does not give them the freedom of movement to turn around and look behind them when backing up.
Although components can be purchased separately, a back up monitoring system with camera normally contains everything you need in one easy do-it-yourself kit. Compared to typical mobile security and surveillance monitoring systems these systems are relatively simple as they don't require a Digital Video Recorder or Flash memory on which to save digital video files.
In fact there are just a few components that are needed for a backup monitoring system with camera. They include:
• A digital video camera
• A typical DC 12V power supply
• AN LCD monitor and cables if needed
There are generally three different types of digital video cameras that are used on backup monitoring systems. Bullet cameras are small bullet-shaped cameras that can usually be flush mounted in large bumpers or panels of large vehicles like trucks and SUVs.
Surface mount cameras are mounted to the surface of the vehicle using a metal bracket. These are probably the most popular type of camera used for backup systems, especially for large vehicles such as semi tractor trailers, recreational vehicles, and large construction vehicles.
For cars, the most popular and probably the easiest to install is the license plate camera. These cameras are convenient and easy to install as they normally use the license plate mount for attachment. They come in two different types; bar cameras and frame cameras. Bar cameras attach over the license plate to the top or bottom using existing plate mounting hardware. Frame cameras look like ordinary license plate frames that surround the plate and are also mounted in existing hardware locations. Neither type obscures or covers any part of the license plate data.
Typical cameras require two different wire connections. One wire must be run from the camera to the monitor for the video transmission. The second wire must be run to from the cars 12V DC power supply to the camera. Wireless cameras are available that eliminate the need for a video transmission wire. These cameras only require hook up to the vehicle's power supply.
The 12V DC power supply needed to run the backup monitoring system with camera is the same power supply needed to operate the vehicle. In other words, the system runs off the car's power. Normally there are two different locations in the system that will need power; the camera, already mentioned and the monitor. Most external type monitors have cigarette lighter plugs that easily plug in and out when needed.
There are several types of monitors that can be used for a backup monitoring system with camera. The monitors are generally LCD displays. The most commonly used monitor is the 3.5" LCD color monitor. This monitor is a surface mount monitor and can usually be mounted to the dashboard or window location using a supplied suction cup mount. However, there are other monitor types available that include:
• In-dash monitors
• Overhead monitors
• Flip-down monitors
• Sun Visor monitors
• Rear View Mirror Monitors
The entire system is a cinch to install and can easily be done in less than 1 hour. Once the system is installed, it's just a matter of turning the unit on to use it – a small endeavor for such a huge safety addition. So even though a backup monitoring system with camera may be a necessity on certain large vehicles, they also make great safety insurances and reverse driving aids even on average sized cars.