In the wake of anarchy and terrorism in our schools, airports, and malls; there comes a time for revised safety measures. Security cameras serve as the most prominent and valuable safety measure. The use of cameras should be well established for all areas of activity throughout any establishment. In doing so, three things are accomplished.
The presence of cameras can bring a feeling of confidence and self-security for all who patron the establishment.
Creates a high likelihood of extinguishing an act of a negative nature before it happens.
….and of course logs all activity of actions taken place with video and/or audio surveillance.
Still there exists the bold perpetrators who still insist on their dishonorable acts, regardless of surveillance or not. Whether it's loitering, littering or negligence to thievery, assault, kidnapping and fraudulent claims…. here are the crucial points of placement for CCTV cameras:
Facial recognition Clear facial shots are always ideal for all possible entry/exit points. Any area that can be susceptible for entrance to an establishment; including windows, fire escapes and garage bays should be considered. If there are multiple outlets within the initial establishment, cameras capable of capturing detailed facial details will also serve well here. These well positioned cameras are very beneficial in facial recognition that provides a clear ID of a person. From there, corresponding cameras that capture an overview will further aid in the distinguishing of what happens next.
Overview cameras This position for cameras serve as to where the individual(s) in question proceed. Since we already captured our most important identifying detail with the previous camera, the overview camera can concentrate on a larger open area.
Potentially Hazardous and highly desirable areas Areas that can lead to hazardous conditions due to mischief or negligence should be well monitored. Electrical, water, maintenance rooms and elevator(s) can pose a threat not only to the culprit but everyone around. Places in the building where safes and/or firearms are stored, become highly desired locations to intrude. Showcases and displays of expensive jewelry and electronics are a great focus of attention for dubious individuals. Cameras focusing on these areas will be beneficial in stopping and the apprehension of the criminals.
Bathrooms and other highly visited areas Where it is illegal to place cameras in a public restroom (I do not condone this either), it is important to put one overseeing the coming and going of traffic since many children and women are (yes men too!) targeted and victimized in these areas. Other high prolific crime areas are at public payphones, cell phone/laptop charging stations, food courts, pools/fountains and playgrounds. The enforcement of surveillance would lower the amount of attempted assaults.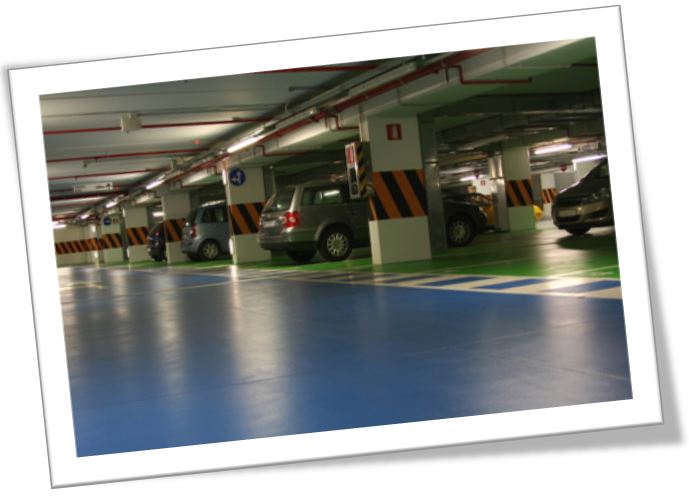 Parking lots and garages Coverage in parking lots catch illegal activity happening, including capturing the potential get away paths/strategies and vehicles. Cameras that are capable of HD resolutions (2MP or higher) and/or self-patrol capable cameras, like PTZs, are the most fitting for this area. Some perpetrators prey exclusively in this type of setting, where vehicles and unaware victims lay in wait. Following up with license plate cameras will be a great compliment to this security grouping.
Drive/path way exits After all the rest of the areas are covered, this is the last remaining location. License plate cameras can capture the vehicles tag ID and other descriptive characteristics such as make, model and color. This is a great aspect of coverage especially in Amber alerts.
After thought Sufficient coverage will help on aiding in stopping and/or catching the perpetrator regardless of glasses, headwear, masks and gloves. Cameras that can adjust to different environment lighting are ideal for each location. Where some cameras function fine in daylight hours and lighted conditions may perform under par in darker scenarios. Cameras that are equipped with IR or low light-sensitive features like AGC and Sense-up can improve capturing quality in the dark.
Accountability is important. Facts prevent false accusations. Clues and record logging provide substantial evidence against fiction and hear say. Without it, there would be chaos and the continuation of volatile acts.
In the absence of truth, confusion can be created and in the pursuit of vindication can lead to unjust punishments to the innocent. This would lead to fear and stress widespread among the masses over the idea of being the next victim to a misconstrued conclusion or a lie. Progress would slow from this epidemic of fear and only the unruly would still benefit.
Human eyes aren't always available and the human mind isn't always reliable to account for what happened. Human error can happen in memory especially over a length of time. Such things such as color, type, height, size, speed and manner are facts that will dapper over time. A human heart can also be deceptive, plagued for one's own selfish agenda. A camera has none of the above faulty characteristics or manners. It is an unbiased surveillance with no task other than recording truth and facts.