Florida Medical Marijuana Laws are in the process of undergoing rapid transformations due to the most recent election in November 2016.  These transitional phases will take some time to get completely ironed out through bureaucratic channels and proper legislation.  Florida Medical Marijuana Legalization Initiative commonly referred to as Amendment 2 is here to stay and Florida medical marijuana dispensaries are popping up all over the state.  There is one constant to the new Florida medical marijuana laws – marijuana security pertaining to video surveillance systems.  
The Florida Legislature has explicit laws concerning Florida Medical Marijuana Dispensaries and the security surveillance systems and cameras that must be utilized.  2016 Florida Statute 381.986 Section Six specifically concerns security cameras:   How and where they are to be placed, how long recording should be kept, image quality.  
(I) Cameras are fixed in a place that allows for the clear identification of persons and activities in controlled areas of the premises. Controlled areas include grow rooms, processing rooms, storage rooms, disposal rooms or areas, and point-of-sale rooms;
(II) Cameras are fixed in entrances and exits to the premises, which shall record from both indoor and outdoor, or ingress and egress, vantage points;
(III) Recorded images must clearly and accurately display the time and date; or
(IV) Retain video surveillance recordings for a minimum of 45 days or longer upon the request of a law enforcement agency.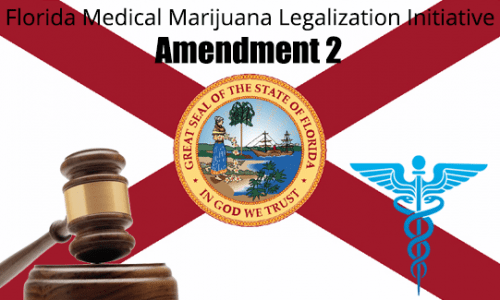 As Florida Medical Marijuana Laws progress they will more closely resemble the original states that have already approved medical and recreational marijuana.  Oregon, Alaska, Washington and Colorado have more explicit details concerning DVR (digital video recorder) and NVR (network video recorder) resolution, dvr lockboxes, video monitors,  digital archiving devices for video backup, 1 monitor on premise for immediate on-site video viewing, printer for producing still images.
Security Camera King has done hundreds of medical marijuana dispensaries, recreational marijuana dispensaries and grow rooms.  Grow room security has the same stringent requirements pertaining to security surveillance systems.  Long memory with high resolution is mandatory and Security Camera King will help you design the ideal system so that compliance is not an issue.  Being compliant with your Security Cameras on your first inspection is key to avoiding any unnecessary red tape.  The point being made by legislators and law enforcement is that by having superior surveillance equipment nothing else matters.  Having exceptional security surveillance equipment will record all comings and goings eliminating any gray areas that might need to be addressed.
What do you get by choosing to use Security Camera King to stay compliant with Florida Medical Marijuana Laws?  Having a large team work together as one to achieve the perfect cannabis security solution.  First our team of marijuana security experts will help design a surveillance system that will pass inspection the first time through.  Security Camera King has a one hundred percent success rate with security surveillance systems for marijuana grow rooms and marijuana dispensaries.  Any concerns about not passing compliance will be put to rest the moment you decide to go with Security Camera King.  
Security Camera King has a multitude of FREE services in addition to our professional layout and design of your Security Surveillance System.  Free shipping is just another added perk we offer for cannabis security customers.  Free App that allows for remote viewing on all smart devices (Apple & Android).  Receive preferred client status that allows for constant contact with our Cannabis Security and Compliance Professionals.  Free Lifetime Priority Technical Support that will help you with any issues related to your security surveillance system.  Need help with remote viewing from a new smart device – NO problem.  You might want to set up certain cameras for motion detection?  Alerts can be configured so that you receive them through text message or email immediately when an event occurs.  Our US based technical support is available 9am to 8pm est (eastern standard time).  Our technical support staff of security experts are made up of a team of industry professionals knowledgeable in all aspects of security systems and their components.
Florida Medical Marijuana Laws