by Matt Stetson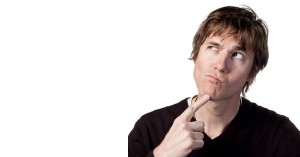 In today's market there are literally thousands of cameras to choose from.  They all have their advantages and disadvantages.  This article is intended to help you make these choices for yourself by passing a base knowledge on to you.  Hopefully after reading this, you'll be able to quickly assess your needs, and select the solution that works best for your situation.
The first and most obvious decision is housing…  Cameras come in many shapes and sizes.  Some are bullet (or cylinder) styles, some are vandal resistant bubbles or balls, some are big metal or plastic boxes, or even different specialty cameras that are motorized, hidden, or purpose driven mounts.  If camera tampering is a factor, domes are the way to go.  If you want an easy-to-mount camera, cylinders are definitely the easiest.  If you don't want a camera that is obvious, covert solutions that look like clocks, smoke detectors, exit signs, alarm system sensors, etc etc are also available.  If you need a camera that can move around and/or zoom in, you'll be looking for a Pan/Tilt Camera (PT or PTZ) camera.  Lastly, if you want a high visual impact, using box cameras can be the best way to deter crime from an area.
Next thing to consider is your lighting.  Lighting can have major bearing on your camera selection.  Will you require a camera that can see in low or no light?  If so choosing a camera with infrared to see in complete darkness, or a low light enhanced camera that can provide color images similar to what you would see (or better) than your bare eye would be necessary.  Also, how big of an area do you need to see in this situation?  If you have a large pitch black yard, a camera with 100'  of infrared light would be wise.  If you have a parking lot with lights, a lowlight standard camera or PTZ might be the right choice.  If you're inside a small room, a lower intensity 50' infrared is recommended so that you don't over intensify the room with glare.  Cameras with adjustable IR intensities are highly recommended for inside and outside areas where the intensity of the camera must be right to provide great imagery.  Another factor is Daylight glare.  If your situation is to place a camera in a dark area shooting towards a bright bay door, front door, or window; glare from the open area can make objects in view of the camera whitened or blackened out.  In these cases, a camera with WDR (Wide Dynamic Range) is very highly recommended.  This feature allows the digital iris to overlay information from several expose levels (bright and dark) to give you a usable image from all areas seen by the camera.
It is popular opinion that Television Lines (TVL) is a huge factor to be considered when choosing cameras.  However, I've often leant more towards features of a camera over TVL.  The reason is, that a high quality Korean lens will often provide more clarity on a lower TVL camera than a lesser lens on a high TVL cam.  Additionally, the sensor type is important.  CMOS sensors often look great but lack the "vividness" of a CCD sensor.  This is largely due to the way the "scan" of the picture occurs in CMOS technology.  However, CMOS technology is under ongoing development, and the cost of manufacturing the technology is much less.  Additionally, certain features (like WDR) can mean the difference between whether or not you get an image at all.  There will always be exceptions to these rules; the best CMOS sensors are far better than mid-tier CCDs, and vice versa.
Another important consideration is distance, field of view and detail.  Cameras have all sorts of lenses attached to them.  The quality of the lens can have a lot to do with the clarity and sharpness of the image, but how much real estate is going to appear in the camera's field of view is also important.  If you need a wide overview or to view an area like a gate, dumpster, or other object of interest farther away from the camera are all important factors.  This is also where the recorded resolution becomes very important.  The more detail you need on small or distant objects, or the more the need to "zoom" into and object in a recorded image, the more important resolution is.  On an analogue transmission DVR system, the recorder is what gives that ability to you.  On a digital transmission NVR system, the camera is actually what provides this resolution.  The larger the resolution, the more detail or zoom capability you have.
Something many people don't consider (which relates back to the type of camera you need) is the location you intend to mount it.  Not all domes can be mounted on a wall for instance.  You could run into Infrared reflection (also called "haloing") with some cams if you mount/point them the wrong way.  There could be obstructions in the way of what you want to see (facia boards, slanted soffits, etc). Is there clearance and space for the camera to even fit?  The camera you select could have monumental bearing on your intended design.
Lastly, cosmetic appeal can be an important consideration.  Often system designers will choose a covert (hidden camera) solution for use inside of residential homes and buildings.  Hidden cameras will assist in reducing the "uncomfortability" of having cameras.  They can also be used for public areas where comfort is important (waiting rooms, shopping areas, etc).  However, it is advised to post signage that properly denotes the premises are indeed under surveillance and being recorded to avoid any issues that may arise due to the fact.  Additionally color, style, and type of cameras are a personal choice.  What is and is not attractive and whether or not its important will always depend on the end user and what they expect and prefer.
In summary, you should always take camera selection into serious consideration as part of your build plan.  Never assume the basic cameras in a "package deal" will work for you because they did for someone else.  You should always plan in advance your placements, wants and needs.  This will help avoid problems in your install and ensure your satisfaction with your purchase.  Try to work with a company that will allow you to pick and choose the right cameras for you and your unique preferences, requirements, and budget.
Contact us for more information.