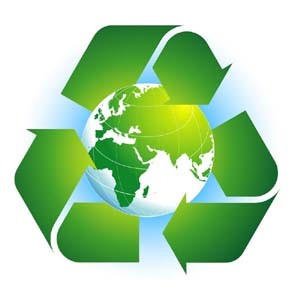 Protect your home and family with an environmentally friendly home security system. Wireless alarm systems, paperless billing and interactive contacting methods have made many home security systems environmentally friendly. Wireless alarm systems require no drilling through walls or installing cables, thus making them good for the environment.
Professional alarm monitoring companies are switching to paperless billing methods and this results in saving paper and supplies. Interactive contacting methods include sending text messages to smartphones or other electronic devices when the homeowner's security alarm goes off. New methods of communication delivers convenience and better response times for owners of newer home security systems.
Home Security Alarms
Home security alarms offer a higher level of protection than not using an alarm at all. There are a variety of alarm systems that range in price from inexpensive to high-tech expensive systems. You can choose from wired and wireless security systems found at retail stores that specialize in selling security equipment. There are a variety of new security products that add additional layers of security to your home. The goal is to make a home intrusion less likely. If a potential intruder sees security stickers and signs around the entrance to your home, they may decide to go somewhere else.
If you plan on monitoring your security system on your own, you can buy security stickers online to make it look like you have professional monitoring. The best home security protection plan is to use a variety of security devices in your home. Combining many security techniques will make your home less likely a target for thieves. There are no foolproof methods that can guarantee that no one will break into your home, but a good home security plan reduces your chances.
Designing your home security system consist of understanding the kind of security equipment available. Cellular wireless security systems are increasing in popularity. These systems offer a unique way to monitor your home. You can use your laptop, smartphone or notebook to check on your home. There are even some systems that allow you to receive text message alerts. Choose a security system that fits your lifestyle. If you are not sure what kind of security equipment to buy, you can consult a professional security company.
Surveillance Cameras
Improving your security and safety at home starts with choosing quality equipment. Surveillance cameras do a great job of monitoring the outside of your home. These cameras are available with motion detecting capabilities. This can save the life of your battery and spare you hours of unnecessary review of images. Motion detecting cameras will only start recording when it senses movement. Choose a surveillance camera that has the ability to record when there is a low level of light available. You can find high-quality surveillance cameras online at great prices. Choose a complete system to ensure the additional components are compatible with each other. You can find these cameras on sale several times a year. Make sure your surveillance camera system includes a warranty. If you need help installing your system, consult a professional security company.
Securing Doors and Windows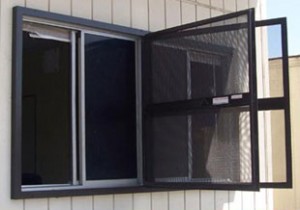 Most burglars enter through your doors or windows. Many people forget to check their windows to see if they are locked. Surprisingly, a large number of burglars admit they went through an unlocked window. Make it more difficult for a burglar to enter these areas by installing high-quality locks on doors and windows. You can also buy window and door sensors that will sound an audible alarm if someone opens them. If you are using a professional security company to monitor your security system, ask about additional security.
You can also visit their website to locate additional equipment and services. Some window sensors are designed to know when glass breaks. Glass breakage triggers an alarm and can scare away a potential burglar. The doors leading into your home should be heavy and well-made. Buy the best doors you can afford and install quality locks. Deadbolt locks should be installed correctly to withstand someone trying to kick the door in. A properly installed deadbolt will hold and not give way. Consider hiring a professional locksmith or handyman to install your deadbolts. Keep your doors locked at all times even when you are at home. If you have a large family, this may be difficult but it is necessary. You can teach children of all ages to lock the door behind them. Soon, it becomes a habit and you won't have to keep reminding them.
Home Security While You Are Away
When you go on vacation, it is especially important that your home doesn't look like no one is at home. Many potential burglars drive through neighborhoods looking for homes that have lawns that are overgrown or newspapers piling up on the front porch. Ask a trusted neighbor to pick up your newspapers while you are away. You can also leave a spare house key and ask them to open the blinds during the day. Hire a neighborhood teen or lawn service to mow your grass while you are gone. You can temporarily stop mail delivery by going online to the post office's website.
Specify the days you will be gone and you won't have to worry about your mail. You can also rent a mailbox at the post office. Don't advertise your vacation plans on social media sites. Wait to post pictures until after you are at home. You can also hire a house sitter to stay in your home while you are gone. This is especially helpful if you have pets that need to be fed while you are away. When you consider the price of boarding your pets, a house sitter doesn't cost that much more.
If you decide to leave your home empty, you can buy timing devices at your local hardware store. These devices can program your lights, television and stereo equipment to come on at different times of the day. These devices are inexpensive and easy to install. If you have a wireless security system connected to the Internet, you can monitor your home while you are away. This is a convenient way to check in and not have to worry while you are supposed to be having a relaxing vacation.
Medical Emergencies and Fire Alarms
Most professional monitoring companies offer smoke and fire alarms with their basic security packages. You can also buy them at a security retail store and install them yourself. One advantage of using a fire alarm system offered through a professional monitoring company is the ability to have the system connected to the fire department or the central monitoring station. When it comes to smoke and fire, it is important that swift action is taken. Consider installing fire sprinklers that will contain any fires that might break out while you're gone. Smoke alarms detect smoke, while fire sprinklers go off if there is enough heat in the room. You can install a home security system that has a medical emergency option. These emergency buttons will contact your local emergency management team if activated. If you have small children, elderly adults or you are caring for someone with a medical condition, this option is available.
Noisy Dogs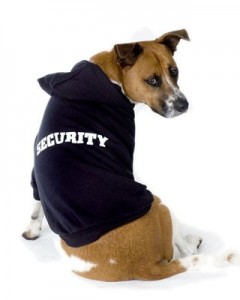 If you own a dog that barks, then you have an additional layer of security available to you. One thing burglars do not like is a loud, noisy dog. Even if your dog is small, they make a lot of noise. Noise is a burglar's main enemy. They will avoid homes with beware of dog signs or noisy little house dogs. Burglars will at times go around a neighborhood ringing on doorbells to see who is at home. When the homeowner opens the door they make up an excuse but make note of who is home. If they encounter a noisy dog, then this is noted as well. It will be much easier for the burglar to target another home without dogs. You can also buy devices that sound like you have a large dog. Search online to find these devices. They are inexpensive and simple to connect to your doorbell. There are a variety of online security companies that sell unique security products like safes that look like ordinary household items.
Lockup Your Valuables
Many people keep their expensive jewelry, guns and art collections at home. If you have valuable items that a burglar would like to steal, consider buying a wall safe. These safes are available in a variety of sizes and can be placed in discreet areas of the home. You can get some ideas by searching online for wall safes. Many people leave expensive jewelry lying on the counter top or in the bathroom. This makes these items easy to steal. Most burglars love jewelry because of the increase in the price of gold. They are also easy to pawn at a pawn shop. Consider locking these items up or put them in a safe deposit box at the bank. A common burglar will make the master bedroom their first stop. That's because this is where the jewelry, guns and cash are often stored.
Know Your Neighbors
A great way to increase your safety in your neighborhood is to get to know most of your neighbors. Neighbors look after each other and can report suspicious people. Let your trusted neighbors know when you will be away from home for business or pleasure. Find out if there is a neighborhood watch program in your area. Learn everything you can about home security from your local police department. The police department can give you information about crime activities in your neighborhood. Attend all community meetings and become involved in your neighborhood watch program. This is also a great way to meet new people in your community.
More Security Tips
Home security requires the cooperation of everyone in your home. If you have teenagers who are constantly on the move, make sure they know how to arm and disarm the alarm system. Teach them the importance of the security alarm. It only takes a few seconds to arm and disarm an alarm system. You should develop a family emergency response plan and practice it several times a year. Everyone in the family should know how to respond to different types of emergencies. Emergencies can include flooding, fire or home intrusion. Make sure everyone knows the safest route out of the home. Being prepared for an emergency will reduce anxiety and stress during the event.
Search online for emergency guidelines that will help you develop a plan. Don't keep a spare house key hidden outside of your home. Keep an extra key with a neighbor, friend or relative. Make sure your garage door is locked when you are away. Develop a security plan that works for the entire family. Children should be taught to not answer the door when you are away. Develop a system for your children to check in with you when they are visiting friends. Teach your children the reasons behind using an alarm system. Children are curious and love to learn about new technology. There are many new security products that come out every year.
Keeping up with the latest technology is difficult. Search online to find more ways to keep your family safe. You will find a wealth of security information online. You can also contact a professional security company to learn more. Browse their website and look at new security devices. Most of these security devices are inexpensive and easy to install. Home security is a hot topic because anyone can become a victim. If you install the latest security devices, you can reduce your risk. Consider video taping your belongings and keep the footage in a safe deposit box. If you are a victim of burglary, you may not remember every item you have lost. Teach your children the value of home security and everyone can work together to make your home a safer place. Everyone wants to be safe and secure at home. Contact us today for free advice and consultation.