This is a video demonstration of how to access your DVR using Google Chrome.
First you need to go to "Start,"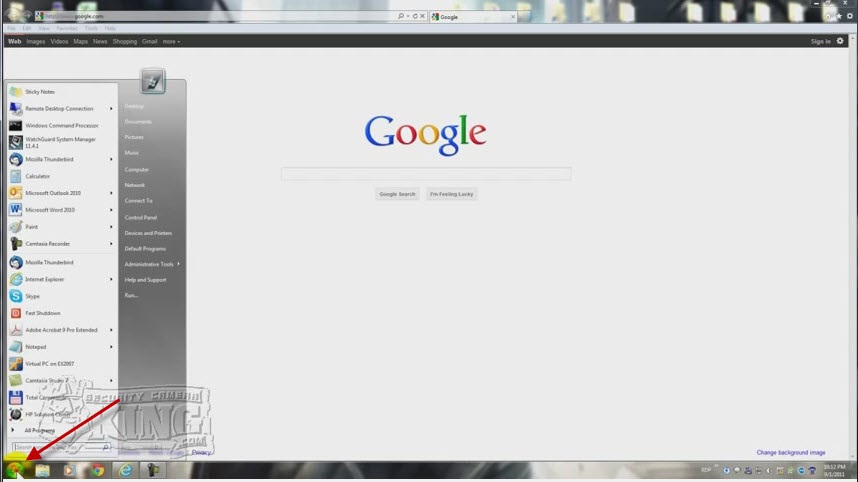 "Control Panel,"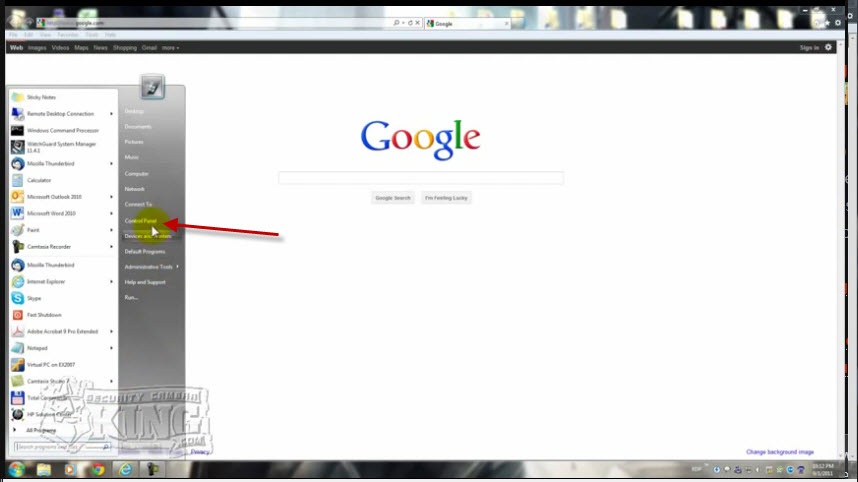 and "Internet Options:"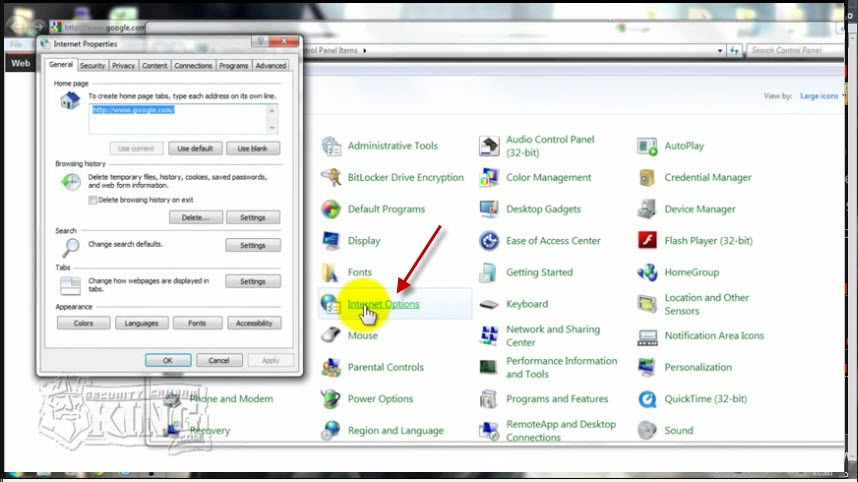 Click on the "Security" tab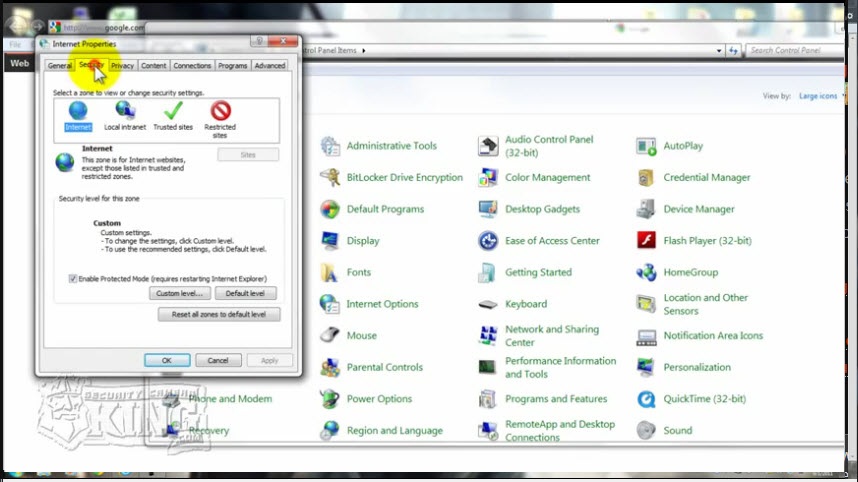 then "Custom level. . ."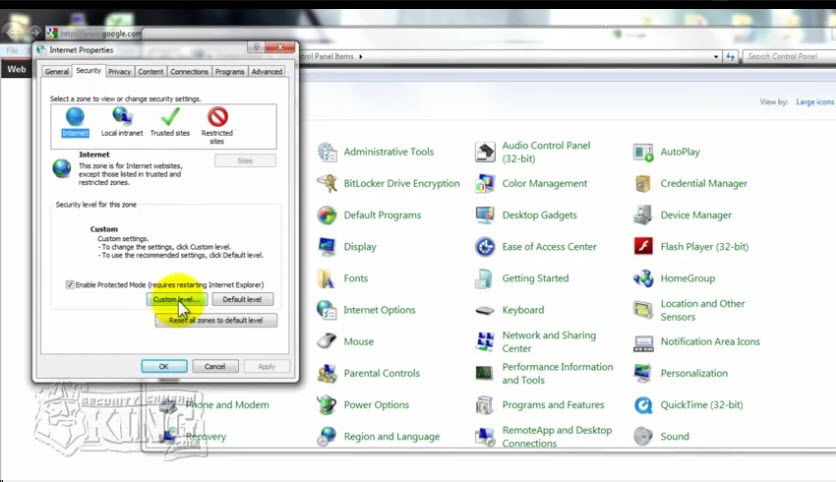 Next, scroll down until you see "Download unsigned ActiveX controls" and set it up as "Prompt"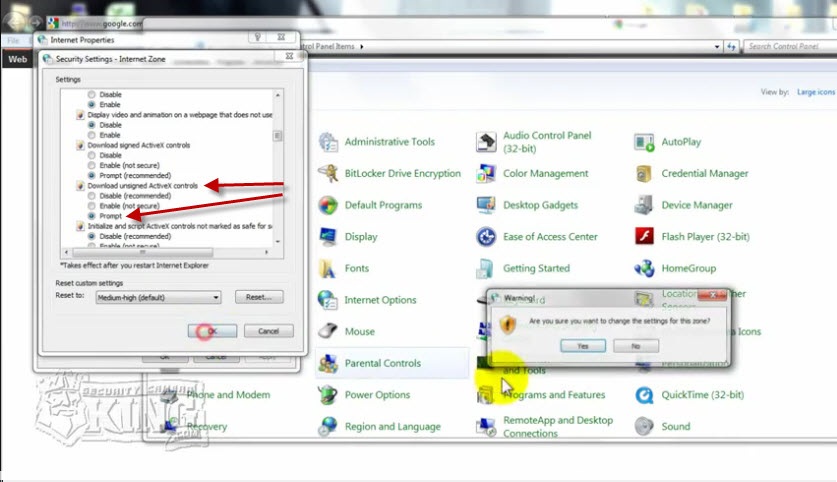 then click "OK" then "Yes" and apply the changes.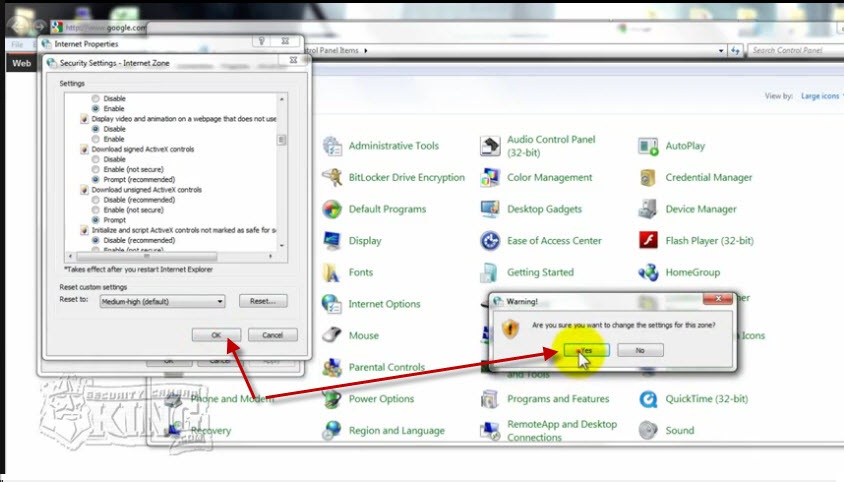 Now what we are going to do is go to Google Chrome. You always have to change to Internet Explorer mode and allow the ActiveX controls to install or it's not going to work.  First you have to configure Internet Explorer and then you go to Google Chrome and install the emulator.
So we're going to do a search for Internet Explorer Chrome or IE Chrome and under results you may have to scroll down to see this web site.
Click on it and you're gonna scroll down here and install this tool, it's called "Chrome IE."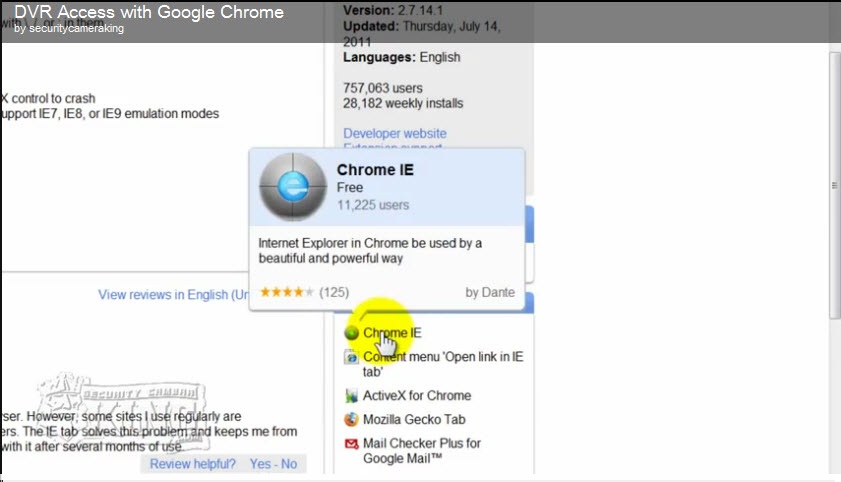 So click on it, then click on "Add to Chrome"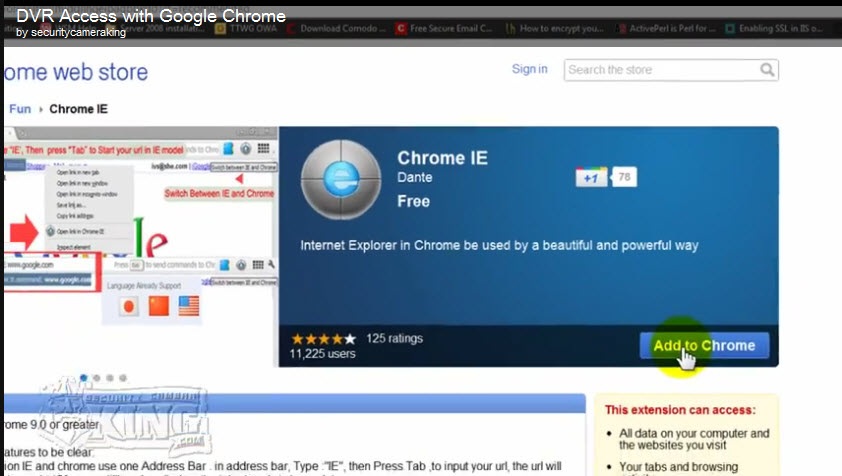 And click on "Install."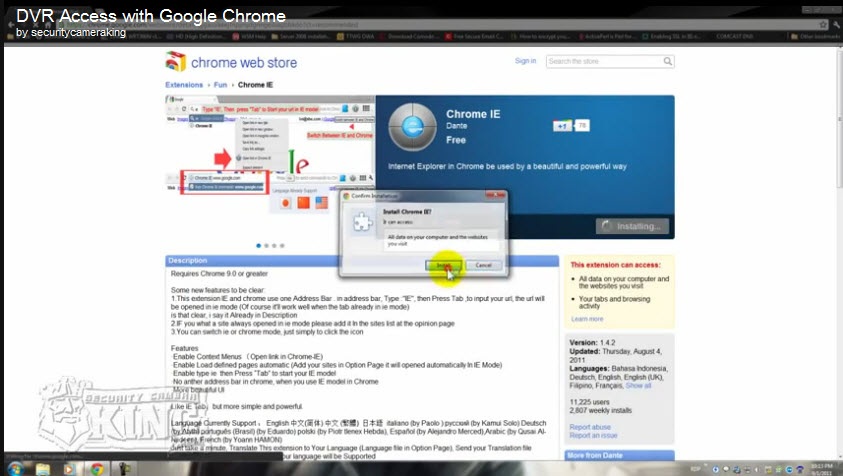 We'll add the extension to Chrome; right now it says "Chrome IE is now installed:"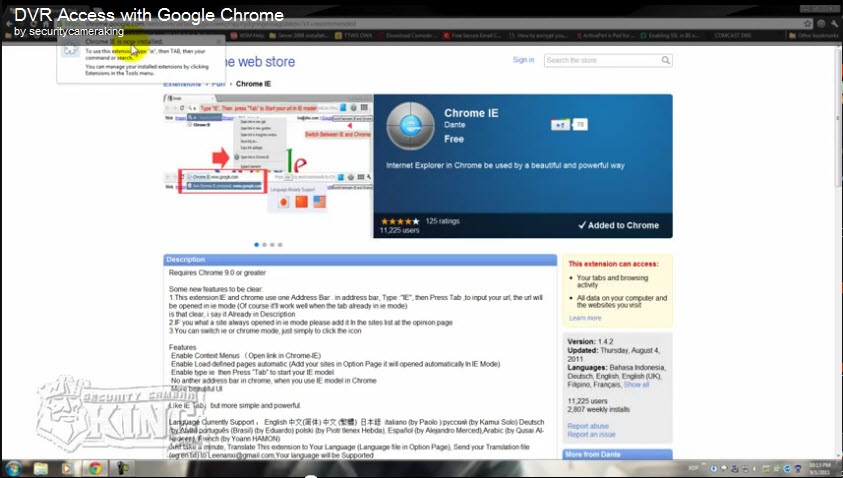 You will see this little icon right here: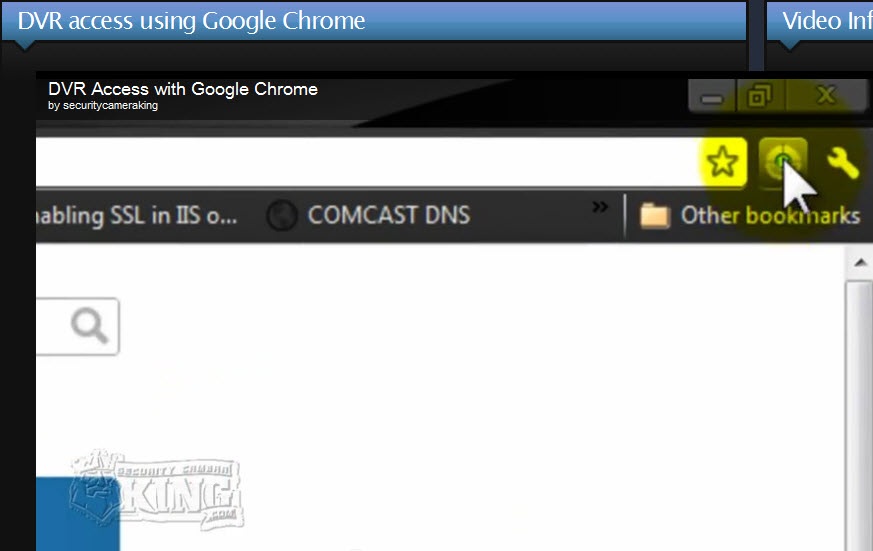 when it's "On" that means it's using Google Chrome and when it's off it is using Internet Explorer.  So you see you can switch from Internet Explorer to Chrome within the same interface of Chrome.  So that's the cool feature right there that you don't have to mess around to access your DVR from Internet Explorer if you are a Google Chrome user like I am.  This is very easy and very intuitive tool that will allow you to access your DVR from Chrome.
So what you have to do is this:  Once you have this "Off" you can enter the IP of your DVR in the address box.  I have a DVR now right here at my location so I'm going to put the IP address then hit "Enter."  Right now it's not going to show anything.  Why?  Because this option is "On."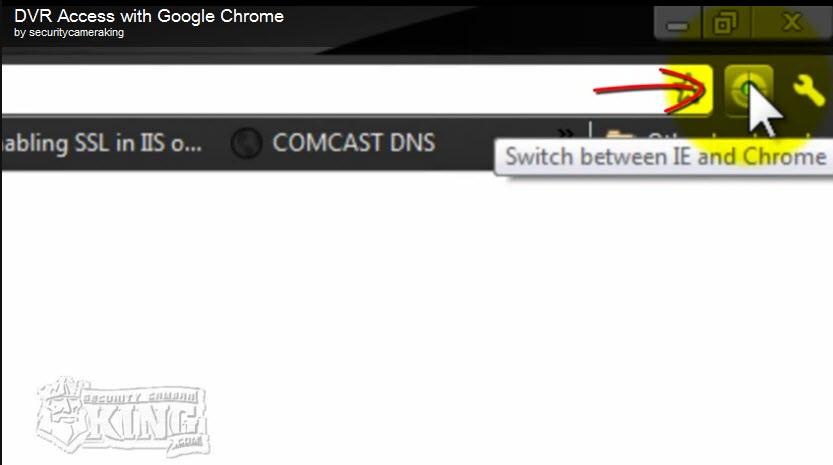 If you put your mouse there it says "Switch between IE and Chrome."  So when it's on it is using Chrome natively when you click on it and it goes "Off" and it shuts down like this, it has now switched to Internet Explorer and now I can download the ActiveX controls from Google Chrome.
So click on the blue/yellow notification bar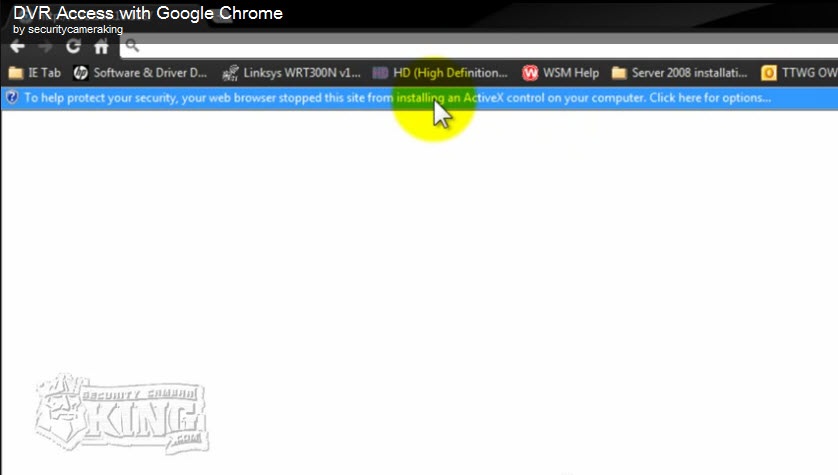 and then click on "Install this add-on for all users on this computer. . . "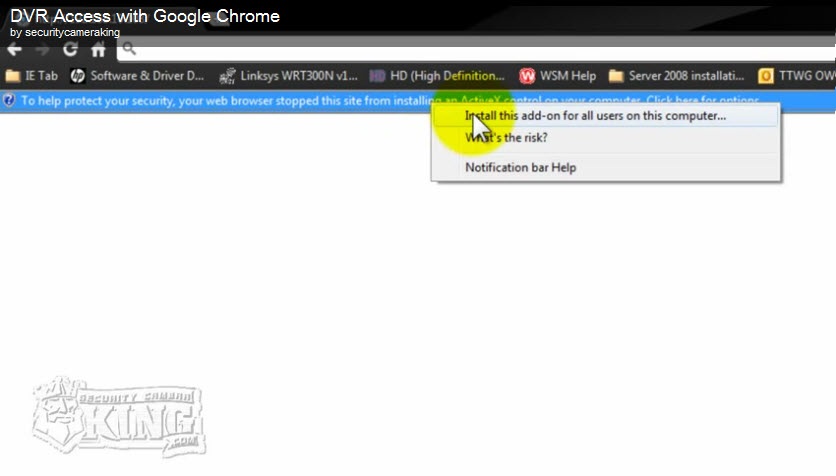 Next you will get the Google Chrome Security Warning window, click on "Install" here.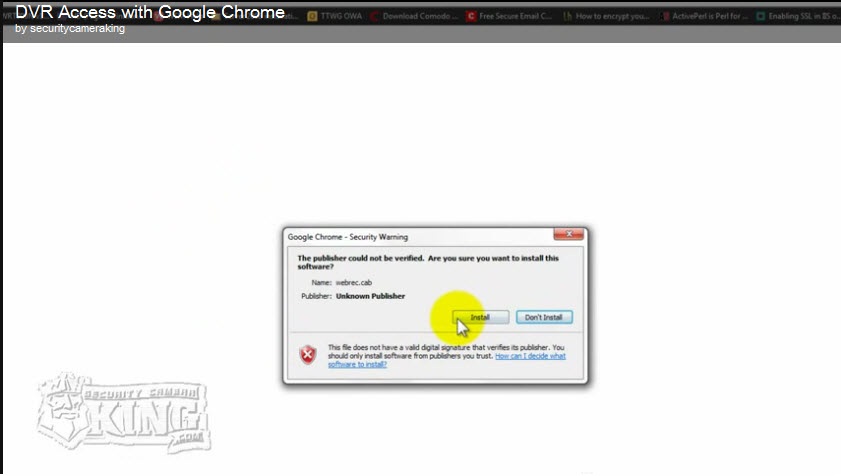 Give it a few seconds to load and then after that it will show the Web Service interface.
You can go ahead and log in and here is the DVR interface.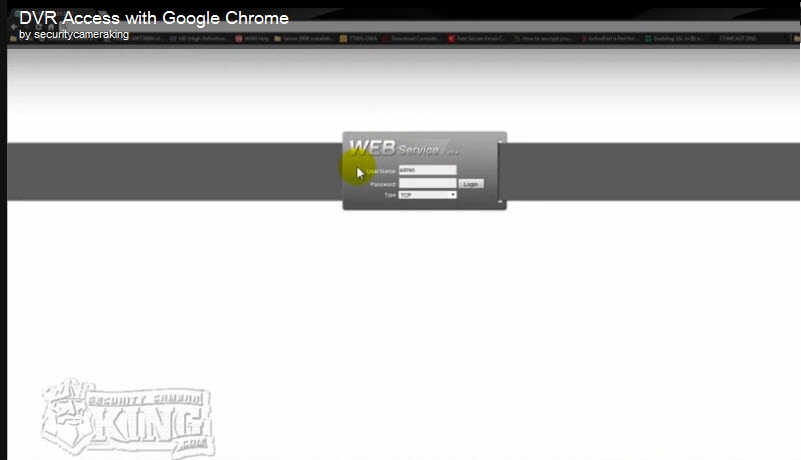 It looks exactly the way it does in Internet Explorer but the cool thing is that now you can be in Chrome and access y our DVR.  If I click this button in the upper right hand corner, the screen goes away because our DVRs were not designed to work with Chrome.  Bu if I click it again, than because of the ActiveX software we installed, the Web Service interface returns.
I hope this has been informative for you and I would like to thank you for viewing.