Let's take the way back time machine to 1951 when the first videotape recorder was introduced.  With a staggering price tag of fifty thousand dollars without even factoring in inflationary cost.  Today in the United States there are literally millions of security cameras in each state.  Security Video can now be accessed and viewed simultaneously by many different users in various locations.  Crime prevention and monitoring with Security Cameras now has a surprisingly low cost.  The new Sibell brand carried by Security Camera King is taking the security industry by storm.  Sibell Technology has spent many years researching and developing a complete line of Security Surveillance products.  Having a Sibell HD-TVI Security Camera System is the last chink in your armor.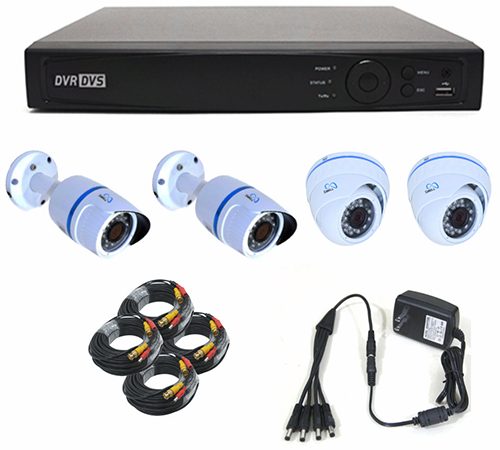 The Sibell brand was designed according to customer demand and has been met with open arms by leading security experts.  The Sibell product line  DVR's, NVR's, IP Cameras, Quadbrid Recorders and Complete Packages are in high demand due to cost but mainly their productivity.  Sibell has far too many products to cover in one article.  In this blog article series we will start at the bottom and work our way to the top.  HD-TVI Cameras and HD-TVI Recorders will be covered first as we progress through the Sibell security surveillance catalog.  Hold onto your seat as we go from 1080p (High Definition) up to 8MP (That's 4K video).
The revolutionizing Sibell HD-TVI Security Camera has incorporated the best technology from many different camera platforms.  Sibell Security Camera's workload is unparalleled compared to cameras in a similar range and the ones above it.  Sibell will easily cover everything from your parking lot, cash registers, employees to anything you desire.  The amazing part of Sibell systems are the ability to do this with far less cameras.  Due to the the high-definition, Sibell will answer the questions you need most when there is a grey area.  Take the guesswork out of he said she said and let Sibell technology tell you what really happened.  According to the US Bar Association a large portion of litigious matters are of a frivolous nature or just completely false (Fraud).  No need to pay the slip and fall victim with ambulance chasers in tow.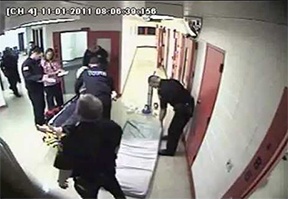 Sibell cameras come in both bullet and dome styles so they can be installed in a variety of locations.  Sibell comes bundled with all the trappings and added features you would come to expect of a high definition security camera.  High Megapixel resolution will allow you to capture all of your footage in high definition.  Sibell is essentially your security guard monitoring whatever you please day and night.  Even when it's pitch black Sibell will search the shadows for you.  The IR (infrared) capability allows you to see up to 65 feet in absolute darkness.
What makes the HD-TVI Sibell stand above the rest?  Plain and simple, Sibell incorporates TVI technology.  TVI is the latest addition that has been added to the security camera vernacular.  TVI allows you to capture your video in high def using a fraction of resources.  Some of the older analog Security Camera platforms were labor intensive resource hogs on the DVR (Digital Video Recorder) or NVR (Network Video Recorder).  The other part of the fraction is cost.  TVI comes with a much lower cost for the camera itself.  That bundled with its ability to work with multiple formats (Analog, HD-CVI, AHD, HD-TVI) give it a broader range of compatibility.  All you have to do for analog (960H) is straightforward, just twist the two exposed wires from the pigtail together.  Using higher caliber coaxial cable in combination with a 12v DC power supply and you will be up and running in no time.  This coaxial option forgives you from having to run network cable.  Sibell is at it again saving you money.
Sibell allows your Security Camera system to be flexible and uncomplicated.  Often times security is mistakenly leftover as an afterthought and not even addressed at all until an incident occurs.  Don't make your security the last piece put in the puzzle.  Savvy businesses and homeowners address this issue upfront.  Previously Sibell was mentioned primarily as protecting a business and its assets.  Your home should be first in line for protection.  Although your business provides for the beautiful castle putting the cart before the horse can be dangerous.  Sibell's innovations continue to ripple through the security camera industry.  Even though the Sibell is young it is steadily receiving accolades from law enforcement experts and business owners alike.  
Extend your Security perimeter substantially by using Sibell's powerfully laden technology.  Security Camera King stands firmly behind the Sibell brand.  The product comes with FREE United States based tech support for the life of the product.  A 1 year warranty comes standard with both models.  The Sibell HD-TVI Infrared Vandal Resistant Dome and the Sibell HD-TVI Weatherproof IR Bullet Camera.  
The Sibell HD-TVI camera below comes with one of the most robust image sensors available the SONY Aptina.  A 3.6mm fixed lens will accurately capture all of your footage and securely deliver it to the DVR for HD (High Definition) viewing.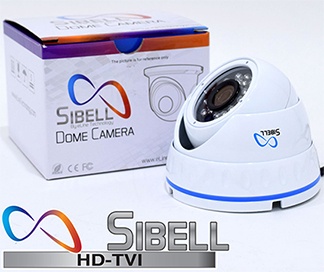 The compatible nature of the Sibell camera and its price point make it the obvious choice for any analog system.  Sibell is a quad grid camera.  Meaning it is compatible across the board with all 4 hi-def analog formats (Analog HD-CVI, AHD, HD-TVI).   
Another important component are the Sibell HD Recorders capable of being using in conjunction with traditional analog, HD-TVI- HD-CVI, AHD, IP.  This is the most straightforward and cost effective way to achieve high definition video without the costs associated with network IP systems.  There is no reason to run the cat5/cat6 or any other type of network cable.  The money you save on ethernet cable alone will cover most of the cost regarding your new analog security upgrade.  This now gives you the ability to record HD-TVI security surveillance cameras like the Sibell at 1080p (2 Megapixel).  Remember this HD-TVI recorder is a tribrid so you can do analog cameras in 960h resolution at 30fps.  Also the tribrid 4 Channel HD-TVI Recorder and 8 channel HD-TVI recorder allows you the capabilities to connect 1 IP Network Security Surveillance Camera to your network.   The 16 Channel HD-TVI Recorder will permit 2 IP Network Security Surveillance Cameras.  The 32 Channel HD-TVI recorder has a much larger bank and will let you do 8 IP Network Security Surveillance Cameras.
Another great asset of Sibell Security Surveillance Cameras are their ability to work on HD-CVI recorders.  An HD-CVI recorder by Security Camera King is also completely compatible with all high definition analog formats.  If you are considering an upgrade to your analog security camera system choose Sibell.  Not only do you get Hi-Def for your analog security surveillance system but your savings are remarkable as well.  Call Security Camera King to find out more about how you can upgrade your existing security system.  866.573.8878
Sibell HD-TVI Security Camera System