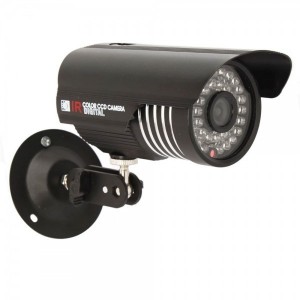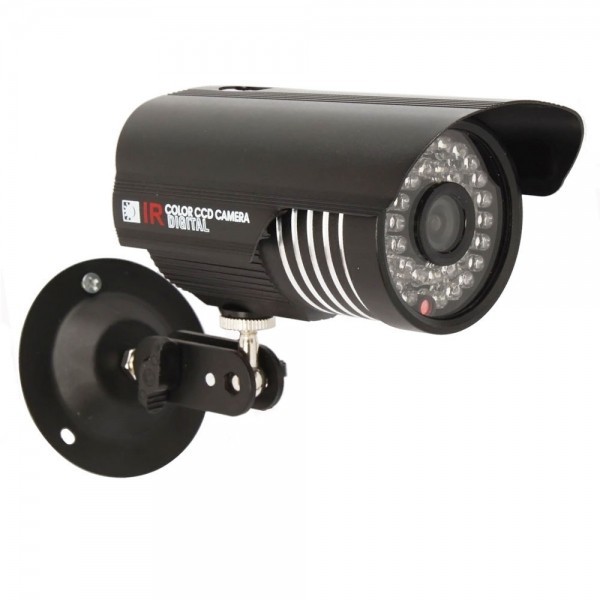 Waterproof Security Camera for Any Outdoor Space
If you have been thinking about purchasing outdoor surveillance cameras in order to keep your property under surveillance, one thing that you might be worried about is whether or not your cameras will be safe outdoors. Although it's true that most security cameras don't fare well outdoors, especially in rainy conditions, this doesn't mean that you should give up on installing cameras around your home. Instead, you should look for waterproof security cameras for any outdoor space. When you do, you can enjoy all of the benefits of keeping the outdoor perimeter of your property under surveillance without worrying about your camera getting ruined by the rain or the elements.
Are Most Security Cameras Waterproof?
You shouldn't just put any security camera outdoors. In fact, even some security cameras that are advertised for outdoor use shouldn't just be placed outdoors by themselves. Instead, you should look for security cameras that are advertised as being waterproof. Otherwise, you could end up with damaged security cameras next time it rains.
Why Do You Need Waterproof Security Cameras?
Having surveillance cameras on the outdoor part of your property is essential in order for you to keep yourself, your family, your house and the belongings inside and around your home safe. With surveillance cameras, you can keep an eye on everyone who enters and exits your property, and you can also capture solid physical evidence in the event that someone does commit a crime. Plus, having surveillance cameras on your property can be very handy if you are expecting company or are otherwise looking out for something, and they can make you feel truly safe and secure, even if bad things have been going on in the neighborhood around you.
Because you want to enjoy all of these security camera benefits, however, you definitely want to make sure that you find waterproof security cameras that you can count on to capture footage all the time, no matter what might be going on with the weather. If your cameras get ruined by water, they will stop capturing footage, which can leave you without the protection that you need when you need it the most. It can also become costly to have to replace your surveillance cameras because they have been ruined by the rain, and any warranty that might have come with your camera will probably be voided if the camera gets wet. Therefore, it is always best to look for waterproof models if you will be using your cameras outdoors.
Do You Need a Waterproof Camera if Your Camera is Placed Under a Shelter?
If you are planning on installing your cameras on your porch, under your carport or under another type of shelter, you might not think that you will need to worry about using a waterproof unit. However, you should think about the fact that your cameras could still get wet because of the wind blowing rain under your shelter, especially during a bad storm. This means that you will probably still want to use a waterproof surveillance camera if you are placing your camera under a shelter or roof of some sort.
Don't Worry About a Little Rainstorm
If you think that you will be worried about your surveillance cameras being outdoors the very first time that it rains on them, you shouldn't be. If you purchase the right surveillance cameras and look for models that are completely waterproof and designed for outdoor use, you don't have to worry about a little rainstorm at all. Not only will you not have to worry about the storm damaging your cameras, but you also don't have to worry about missing out on even one second of the action on your monitor while you are watching the footage that your camera is capturing.
Keep Your Home Safe and Secure During Even the Worst of Storms
Just because a flood, hurricane, bad thunderstorm or other natural disaster has struck doesn't mean that no one will want to burglarize your home or commit other crimes. In fact, it seems as if more burglars are on the loose during natural disasters, such as looters. Therefore, it is important to keep your home under surveillance at all times, even during the absolute worst of storms. However, you will have more important things to worry about during this type of disaster than whether or not your surveillance cameras are functioning properly or if they will get damaged by the weather.
Fortunately, you can keep your home as safe as can be during even the worst of storms and flooding if you have the right waterproof surveillance cameras installed. However, make sure that they are very sturdily secured to the post or other area where they have been installed for best results. Then, you can spend the rest of your time worrying about preparing the rest of your home, your family and yourself for the impending storm instead of stressing out over your surveillance cameras or how you are going to keep your home, belongings and loved ones safe during this tragic time.
Try Different Types of Waterproof Security Cameras
Just as there are plenty of other types of surveillance cameras, there are also plenty of different waterproof security cameras out there for you to choose from, so choose wisely. For instance, you can look for cameras that offer different features and that capture footage in different lighting situations, and you can even look for different styles to ensure that you are as pleased with your new purchase as possible once your cameras are installed.
How Well Do Waterproof Surveillance Cameras Actually Work?
If you choose the right waterproof surveillance cameras, they will still capture excellent footage, just as a high-quality indoor surveillance camera would. On top of capturing the footage that you need in order to keep your home safe and secure from criminals, thieves and other predators, your surveillance camera will be so tough and strong that you could actually place it in a water-filled fishbowl on your wet patio and could still capture surveillance footage that could put robbers in jail.
Make Your Existing Cameras Waterproof and Safe for Outdoor Use
If you already have a few surveillance cameras on hand that you want to use but have found that they aren't waterproof, you might be hesitant to go out and purchase more cameras to use outdoors. This doesn't mean that you should give up on keeping the outside of your home protected by surveillance cameras, however, and it also doesn't mean that you have to go out and spend a lot of money on all new waterproof cameras. Instead, you can actually make your existing surveillance cameras waterproof, which will make them perfectly suited for outdoor use, even during the worst of storms.
In order to do so, you simply need to look for cases that are designed to be placed on regular surveillance cameras in order to make them ready for outdoor use. When you are looking at these cases, however, make sure that you don't skimp on quality. Instead, look for high-quality cases that are super tough and that will protect your surveillance cameras from the rain and other elements while they are being used outside.
Where Should You Place Your Waterproof Security Cameras?
Although you might be wondering where you should place your new waterproof surveillance cameras, you should know that you can place them practically anywhere! However, there are a couple of things that you will probably want to keep in mind while installing them for best results.
Make sure that you are able to monitor the entrances and exits to your home well with your waterproof surveillance cameras.
Consider pointing your waterproof surveillance cameras toward areas of your home or property that house expensive items, such as tools, lawn equipment and other similar possessions. You might also want to keep an eye on things like ATVs, cars and other vehicles.
Make sure that you mount your new waterproof  surveillance cameras up high enough that they cannot be easily tampered  with by someone who would either want to steal your cameras or who would want to tamper with them so that they cannot be seen on your surveillance footage, such as while committing a crime.
When installing outdoor waterproof surveillance cameras, you will want to make sure that they are securely installed so that they will not be easily blown around and moved or damaged during a serious storm.
If you need help with installing your outdoor waterproof surveillance cameras, don't be afraid to hire a professional for assistance.
By choosing the right waterproof surveillance cameras and following these tips for installing them properly and in the right places, you will never have to worry about your home's security being compromised, even if you live in a rainy area or if a serious storm hits your home sometime in the future.