This is video demonstration for SecurityCameraKing.com on how to properly install a compression fitting for BNC connectors to RG59 cable.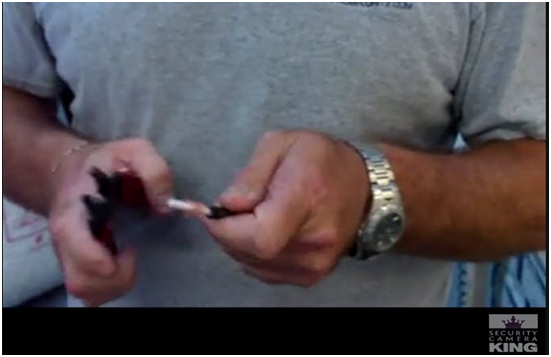 First you slice off the outer sheath and then you go ahead and you will notice that there is a white sleeve inside and you will cut the white sleeve inside exposing the copper inside the cable.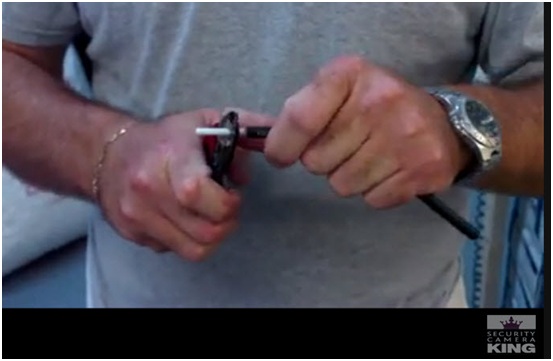 You want to leave just enough copper, that's a little long, to get into the BNC connector.  So you'll notice here as you compare that that's what it should look like right over here.