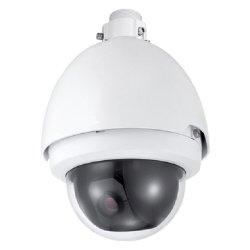 Outdoor surveillance systems differ from that of others on the market because of the level of protection and durability they provide you. Those cameras that are used on the outside of your home or business need to be weatherproof and able to withstand any vandal attacks on them. The addition of these two features can help to increase the cost of the cameras.
Weatherproof Surveillance Systems for Outside Use
Weatherproof cameras are available in a number of different styles such as dome and bullet cameras. Their prices range from a couple hundred dollars up to a thousand each. The price is determined by the total functioning capability of the camera. If you are planning to purchase an outdoor camera with infrared technology, the price is going to depend upon the total LEDs the camera has in it. All of the weatherproof cameras are also capable of resisting water. Dome cameras are the best for protecting your property against any potential vandalism and the elements of the great outdoors.
Dome Cameras
Dome cameras are able to protect your property while withstanding the elements and vandalism. They have an amazing stealth feature that makes them perfect for securing your business or home. Since there is a tinted glass that covers your camera, you will never be able to tell exactly where it is that the camera is pointing. The dome helps to protect the camera and ensure it is safely hidden away inside. They are not only waterproof, but they are able to withstand other elements that come along.
Since you normally have to affix these cameras to your roof, they are not easily stolen from around your property. The dome serves as a protective barrier against any attempts from breakage to the lens of the camera, unless someone comes at the camera with a gun. There are dome cameras that come equipped with bulletproof housing. A decent camera will run you around $250. If you choose to purchase one with an array of features and bulletproof housing, you may be spending more money on the cost of the camera. Just about every dome camera comes equipped with infrared technology in it.
Protect Your Property Against Vandalism
Countless methods exist for protecting your camera from vandals beyond having to buy an expensive one for use outside of your home or business. One of the best methods is to place the camera behind a glass enclosure. If you have a great location for placing your camera to get a good view of the property, you might consider purchasing one that is not waterproof or weatherproof.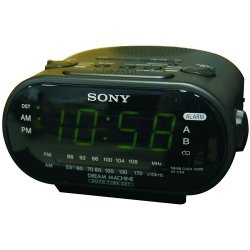 Hide Your Security Camera
The best method for protecting your camera against vandalism is to hide the camera out of view. There are disadvantages to this method, so you will want to consider that beforehand. Beyond video surveillance, outdoor systems are able to prevent about half of all criminal activity. Criminals tend to think twice before they end up trying to enter your property with a security camera watching them. If you are contemplating on whether you should hide the security camera or not, you will want to determine what the purpose is for installing the camera in the first place. Are you looking to scare the criminals away from your property or catch them in the act of vandalizing or stealing from you? If your main goal is to catch the crime on tape, you could look into a nanny cam or micro cam. The nanny cam can be installed inside of a clock to hide them out of sight. Depending on the type of spy camera you get, there are those that look like a pen.
Surveillance Systems Versus an Outdoor Security System That Stands Alone
When you choose to buy an outdoor camera, you will want to determine whether you should get a single camera or one of the sophisticated surveillance systems on the market today. Surveillance systems come equipped with more than one camera, software and monitors. On average, the system will cost you around $1,200 with two cameras. You have the option of purchasing a less expensive camera for around $1,000. Surveillance systems are more difficult to install, so you will want to enlist the advice and assistance of a professional installer. As you prepare to get your surveillance system, you will want to get an outdoor camera that is weatherproof and durable.
Installation of an Outdoor Security System
As you contemplate installing a security camera outside, you will want to consider the source of power first and foremost. Plenty of times a building code gets in the way of installing your electric connection on the exterior of your property. If you plan to set up your security system outside, you will have to deal with those things on your own.
Needs in an Outdoor Camera
Most of the time, people will deal with this particular situation by connecting their camera onto the power source in their garage or some other outlet to conceal the wiring from plain view. If you are installing the system somewhere without a power source, you will need to create your own source for powering up the cameras.
Once you have addressed the issue in a power source, you will need to determine what the right type of equipment will be for the area in which you live. You want to ensure your camera is going to be protected from all of the elements that surround you. No camera is going to work for everyone, which is why there are so many different cameras on the market today. Systems that work for those who live in Maine with freezing temperatures will not be able to withstand the elements in Arizona where the temperatures can climb to more than 120 degrees Fahrenheit. No single system is capable of withstanding all of the climates that are thrown at it.
The next thing to consider is the type of lighting you will have for your camera. Video cameras are similar to any other traditional camera you can purchase. To produce a decent picture, you will need sufficient light to gain a good view of the subjects in question. The camera uses a lux rating to calculate the light in its environment. If the rating is low, the light that is used will be minimal when presenting the images caught on camera.
If you are planning to install your camera in a place where there is not a lot of light, you will want one with the smallest lux rating around to see everything that the camera captures on tape. If you are unable to find cameras with a low rating, you will have to install an additional light source where the camera is located. When this is not an option, you will want to consider an infrared camera that is capable of capturing images when there is no light in the area.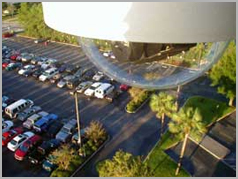 Benefits to Installing a Wireless Camera System
Not only are wireless cameras easy to hide, but they are also cost effective. Many people are making the decision to outfit their business and home with these amazing cameras to monitor everything that is going on around their property.
When you first make the decision to install a wireless security system, you will want to consider the manner in which you are going to monitor the video that you capture. You have the option of doing this in two different ways: record the footage on your camera for retrieval later on or have it sent into a remote location. Remote locations can be anything from a computer, television and much more.
Depending upon what type of quality you have in a wireless security camera, you will be able to have your feed location as far as one mile away. Wireless cameras come in a variety of different sizes. If you want a wireless camera that can easily be hidden from plain site, consider choosing a wireless model that comes equipped with a pinhole lens. When you use this type of unit, you will be able to attach it onto just about anywhere around your property that will keep it out of sight.
The main benefit in a wireless camera is the fact that you can transport them anywhere you desire with ease. They can easily become mobile, so you can move them wherever you desire in no time at all. Not only can you move them from one room to another, but also you have the option of attaching them to calculators or pens and transporting them with you on the go.
These cameras are the easiest of all to hide out of sight. If you are trying to go covert with your surveillance system, you will want to go with the wireless model for your business needs. You don't have to worry about finding a source of power to plug these cameras in, nor are you going to have to worry about spending a fortune on batteries to operate these units.
One of the biggest disadvantages to these cameras is that they cannot provide you with the type of resolution you need in a camera that is not wireless. When it comes to monitoring your home, you will need video quality that resembles that of a movie. For those who want to monitor their home, you will not necessarily have to have video quality in your recording. You need to consider what you are surveying to get the proper type of camera for your needs.
High definition cameras can help provide you with an exceptional picture, which works great for those who are monitoring their business. You want to ensure you have the best picture around to bring the criminal to justice. When you employ the high definition cameras around your property, you will have video footage that is of exceptional quality. The last thing you want is video resolution that is less than superior. In the event something was to happen, you want to be able to provide the law enforcement officials with video footage that will help to identify the perpetrator clearly and easily.
Using an IP camera will allow you to see your home or business while you are away. If something were to happen, you would be able to summon the assistance of the professionals who can catch the criminal in the act. From burglary to abuse and neglect, your IP camera will come in handy in a number of different ways. All it takes is an Internet connection to access your cameras. You will be able to log in and view everything that is happening in real time footage. Instead of stressing yourself out over what is going on around your home, you will be able to sit back and relax in the fact that you can always access your footage. From cell phones to computers, you can log in and view everything that is going on around your property.
Since you will be able to monitor the outside of your home or business, you will always know what is going on and who is approaching your property. There is no reason to wonder about your safety and security when you can implore the use of a surveillance system. Thanks to the pan/tilt/zoom features, you will always be able to see what is going on with ease. Zoom in on suspicious activity and see whether you need to alert law enforcement officials before something serious transpires in your area. Protecting your home or business has never been as easy as it is today with the thanks of security cameras for your property. Take the time to browse through all of the different options in today's marketplace and see which one is going to work the best for your needs. Before you know it, your property will be protected and you will have the peace of mind you desire in a surveillance system. Contact us today to find out more about the benefits of installing an IP security system.