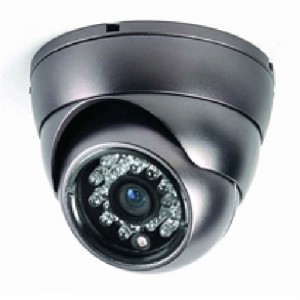 Closed Circuit TeleVision or CCTV surveillance software covers a broad topic of digital programs used to operate digital video security and surveillance systems.  While there are plenty of different types of system hardware (cameras, Digital Video Recorders or DVRs, monitors, etc.) most of these components would be useless without CCTV surveillance software.
CCTV surveillance software has many functions depending on the intended function for the software as indicated by the hardware it serves, the features that it provides, and the requirements that may need to be met based on the application.
CCTV surveillance software is responsible for the communication between the DVR and the camera, and even in this example there is really two different types of software that are needed.  The first type is used and controlled by the DVR to process, compile, and condense the digital information that makes up the video image information coming to it by the digital video camera.
There is a second type of CCTV surveillance software that can be involved between the camera and the DVR.  This type has very little to do with the video image data, it is used to control the camera and its functions.  A good example of this is object tracking or following software on a DVR used with a Pan-Tilt-Zoom or PTZ camera.  The software contains the programming that is used to determine what to follow and what commands to send to the PTZ camera to insure it does follow the object.
All of Security Camera King's featured DVRs come with their own Web server technology so that the DVR can be accessed via the Internet.  This technology may be in the form of hard wiring (Integrated Circuit chips) but is generally another type of CCTV surveillance software.
As a result of CCTV surveillance becoming digital, it has been able to share its components and operation with the personal computer industry.  In other words, the digital video security industry has been able to benefit tremendously by the technological advancements of the modern day digital world, namely the personal computer industry.
When technology yields a faster computer processor, so too is there a newer, faster DVR.  When the computer industry develops a larger hard disk drive, so too is there a larger storage capacity DVR.  When the Integrated Circuit or IC chip becomes smaller and performs more tasks, CCTV surveillance cameras become smaller and so on.  The same premise applies to CCTV surveillance software.  This has resulted in remarkable changes in the video security and surveillance industry
Yet, still there is another application for CCTV surveillance software.  There are many security systems on the market that are designed to work with your personal computer.  There is usually a PCI card that you install in your computer.   This card becomes the interface for the DVR.  It may or may not contain a hard drive for storing video as well as digital instructions for the computer to communicate properly with the PCI card and ultimately with the cameras.  This card will normally require some sort of CCTV surveillance software in order to run properly.
Today's technology advances in the cellular phone or smartphone industry has also had its effect on the digital video surveillance industry. Once Security Camera King's digital video systems are installed and hooked up to the Internet, you can use a 3G or 4G smartphone to access your system. This includes controlling the cameras and watching them live as the monitor the area. However, before you can do this on a smart phone, the phone needs to have an "application" or "app" installed to make it able to communicate properly with the security system. The app is actually a smaller form of CCTV surveillance software.
If you have any additional questions about CTV surveillance software or need assistance with software and systems purchased from Security Camera King, please feel free to contact one of our security experts for assistance.  They can be reached on-line via "Live Chat" or by telephone at 866-573-8878 Monday through Friday from 9AM to 6PM EST.