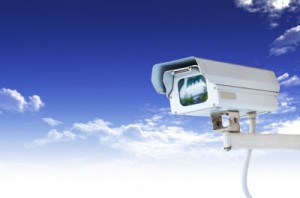 In today's society the number of crimes that are being committed is on the rise. More and more people are choosing to implement a home security system into part of their lifestyle. You have probably seen the monitors that are installed at the banks or your local stores, but then you think about why you would need something that extensive for your home. The thing that most people don't realize is that their homes are filled with thousands of dollars worth of merchandise that any thief would love to get their hands on. Even more important than the items that are in your home are the people inside. Can you imagine what would happen if someone tried to break into your home while everyone was inside?
Who Needs an Outdoor Security Camera?
Any large-scale security system will benefit from the use of an outdoor security system, as well as any of the smaller installation jobs. The sturdy outdoor security cameras have been built to be able to stand up to any of the weather elements and vandalism. They are going to come complete with an array of features like night vision, which are an excellent way to be able to protect the outside of your home or office and keep it safe and secure from any intruders.
Outdoor security cameras are going to encounter a lot of different complications than that of an indoor camera. Outdoor cameras are going to require a more specialized approach than their counterparts. In order to have one of the most effective camera systems on the market, you are going to want one that has night vision, vandal-proof housings and pan-tilt-zoom features.
There are a lot of different outdoor security camera systems that are sure to fit all of your needs for your small business. You will be able to create a customized package that is sure to deliver the package that you have been looking for. It doesn't matter if you are looking for a system with two cameras or one with as many as 32 different cameras. There are plenty of different cameras that have been used in a variety of situations that will help you to understand how to install and operate your new system.
Factors to Consider Before Purchasing an Outdoor Security Camera
Before you make the decision to purchase an outdoor security camera, you need to consider a few different components to make sure you make the most informed decision possible. Consider how well the camera is going to be able to withstand the elements. Make sure that there is enough protection to prevent any potential vandalism. Ensure that there is enough lighting to be able to operate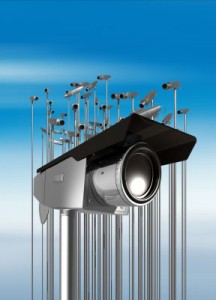 the camera effectively.
Weather Resistance
The weather resistance of your security camera is actually measured in IP or NEMA ratings. NEMA ratings were actually developed by The National Electrical Manufacturers Association within the United States. On the other hand, the IP ratings were actually developed in Europe. IP ratings and NEMA ratings are not the same thing and the standards are completely different, so there is not an exact correlation between the two. The IP ratings will only consider the amount of protection that is offered against any foreign objects or ingress of water. You will also get the inclusion of protection against corrosion and other factors when you utilize the NEMA ratings. Even though there are notable differences between the two, there are still similarities between the ways their ratings work.
Vandalism Resistance
When you think of the vandal resistant domes you are probably thinking of the cameras that are able to be mounted outside and withstand a certain degree of damage and still be able to stay working. Currently there are no standards that are available to be able to measure the level of vandal resistance that a camera can handle. There is no camera on the market that is guaranteed to be effective against vandals. However, there are some cameras that are able to withstand explosions.
One of the key factors to be able to avoid any vandalism from occurring in the first place is where you decide to place the camera. When you choose to place your camera outside, you need to make sure that you are putting it in the best possible place to avoid the reach of any potential vandal. This is the best possible option because there really is no good solution to a vandal who is approaching with a can of spray paint.
Lighting Conditions
The amount of available light you have available is going to play a key role in the selection of your video camera. If you are going to have a little bit of lighting available, such as from a street light or parking lot lights, you may want to choose to implement a day and night camera into your outdoor security system. In order to create a color image it is going to require an additional one and a half times more lighting than the traditional black and white cameras. The day and night cameras will automatically switch to the black and white mode to be able to maximize the viewing capabilities. If the lighting conditions are extremely dark, you may want to implement an infrared camera that utilizes an intensifier.
Facts about Outdoor Security Camera Systems for Your Home
Just because you are in your own home does not mean that no one else can see what you are doing. Your privacy is not always private, so you need to act upon it and make sure that you and your home is protected from any unwarranted intrusions. If others can view your normal household activities from any public location, you are not guaranteed any privacy according to the law. What does this mean for you? Anyone who has an outdoor security camera will be able to record your household activities if you don't close your door or pull down the shades.
Why would anyone want to use more outdoor security cameras than what they are going to need? In today's society, the megapixel's that are available on the security cameras give you the motion detection and zoom features to be able to cover a wide range of areas with a lot fewer cameras involved. You are not going to have to pay for more cameras than you need thanks to the higher megapixel cameras that are available. However, they are a little more expensive, so you need to factor in the higher cost for the better megapixel images that you are going to receive.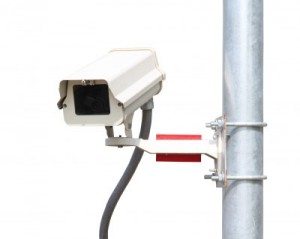 Are you interested in having your security camera broadcasting in high definition? Within 2011, there were a lot of major security camera suppliers who began their process of shipping out the high definition CCTV cameras. The amount of detail is amazing and the amount of people who are looking to purchase one is higher than ever before. If you currently have a security camera installed in your home and you want to enhance the security systems viewing capabilities, you may want to look into getting a high definition camera.
Not all of the security cameras on the market are created with the same quality standards in mind. Think for example about a car. You can drive pretty much any car to and from work, but that is where the similarities are at an end because everything about the cars is completely different from that point. There is a huge difference between a simple used car that you can pick up for $800 and a brand new vehicle that will run you $77,000 out of pocket. The same rule of thumb applies to your security camera system. Reliability is the driving force behind how the system is going to run and operate. When you choose to purchase the best security system out there to do all of your recording, you can rest assured that it is going to last you for a really long time. The next most important quality in a digital video recorder is the amount of storage that it has available to you, especially if you make the decisions to purchase one of the high definition cameras.
It doesn't matter if it is day or night because there are always color options for nighttime viewing. The low light cameras have been making their rounds in the last year and have been growing in popularity for consumers everywhere. They were put on the back burner for years when compared to the night vision infrared cameras, but now they are making their way forward. The Lux security cameras come fully equipped with the color recording functions. With all of the changes in technology they have made it where it can be almost completely dark and yet there is still plenty of viewing capabilities available in color.
You can have software that can do it all for you. The applications that are being used for outdoor security cameras, as well as surveillance cameras, have dramatically changed over the years. The vast majority of these applications have evolved into the commercial side of the business, but there are some that have fell down into the homeowner side. There are a few examples of what the software can do for you. You will be able to integrate the software with ease into your computer network along with your camera feeds. The facial recognition software will be able to give a fabulous identification to the law enforcement agencies or as a way to run from family. There is also the license plate recognition that will alert you to someone coming to visit that you may not be in the mood to visit with.