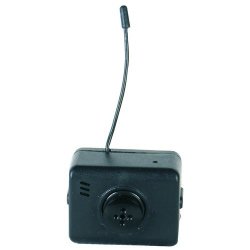 What is a Wireless Camera?
A wireless security camera is actually a combination of three different pieces of equipment: the camera, the transmitter that sends out the signal to the receiver and a receiver to be able to record the signal. Wireless security cameras are able to transmit video through a built-in transmitter that works with the receiver, which is then connected to the monitor or other piece of recording equipment.
There are a variety of different shapes and sizes for your new wireless security camera. Some of them are going to look like your traditional security cameras, while others are more hidden and not as obvious. The spy cameras are able to resemble almost anything you can think of, so hiding them is a breeze. There is no limit to the amount of possibilities that are waiting for you just around the corner. The spy cameras are just like a chameleon, since they are able to observe everything that is going on around them all while remaining hidden out of sight and blending in with their surroundings.
The wireless CCTV cameras are going to be able to offer you all of the benefits of a wired camera, but you are going to have the convenience of an installation that is far simpler and doesn't require the assistance of a professional. The systems are fairly straightforward and the directions will explain everything in detail, so you don't have to worry about stressing out about how to have everything up and running. Whereas, if you were to purchase a wired security system, you would more than likely need the assistance of a professional to get everything installed and ready to go.
The wireless PIR detector cameras are becoming more popular than ever before. These particular cameras are normally going to operate in sleep mode, unless they detect movement and that is when they will kick on and begin to record. They essentially wake up and become fully operational within just a few seconds, so you won't have to worry about missing any of the vital recording moments. While this is not a necessity for your new security system, they are great add-ons because they save on the battery life and recording times for all of your receivers. It really can't get much simpler than it already is with your new wireless CCTV camera.
Why Choose Wireless?
Wireless security cameras are the leading form of technology. When you compare the technology found within digital wireless technology versus the regular analog wireless technology you will see what an amazing difference there is within them. When you compare the analog wireless cameras you will find that you are going to need a line of sight that is free from any obstructions in order to get the picture to work. However, if you are using a digital wireless camera, you will find that you are able to get the perfect picture even if you have something that is blocking your view.
If there is a loss of signal quality, your frames per second will drop, but you will still have the capability to have a clear image that may become staggered or have a time lapse. This particular type of camera is perfect for use in your garage, home, office or a small parking lot. The setup is very simple and user friendly. You simply plug the camera and the receivers into a standard wall outlet using the power adaptors that are included with your system. Connect each one of the receivers into an available port that is located on your digital video recorder and then press the button that syncs the cameras together with the receivers.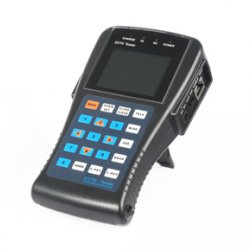 Benefits of a Wireless Security System
No Wires
Since there are no wires to have to worry about when installing your camera, you will be able to choose from just about any location you can think of for installing your new security camera. They are also very easy to move from one location to another since you won't have to worry about re-wiring anything to complete the move.
Save Time
The motion activated wireless security cameras are going to save you a lot of time and space since they only begin recording when there is motion detected. The battery life and storage space will be able to last longer than ever before thought possible.
Power Options
Even though there are wireless cameras on the market, you are still going to need AC power to be able to have them up and running. They are not powered from batteries, so you need to have a plan of action in where you are going to power them up based on where you want to install them.
Recording Options
Take the time and debate on what it is that you want to record. Then you can consider what type of security camera is going to be able to do the best job for you. You can choose to get one with a built-in SD card that will allow you to record right to the card or a USB receiver. This way you won't need to have to worry about having a separate DVR for all of your recording capabilities. Even though you may have a limited amount of space to store your videos, this is a much cheaper option in the long run.
No Interference
Digital cameras are on a completely different frequency than the majority of your household items, so you will not have to worry about them interfering with any of your products. Everything will be able to operate as planned without any complications.
Signal Range
The majority of security cameras are able to send a signal up to around 300 feet away, as long as the view is not obstructed to the receiving device. There are some security systems that are able to transmit the signal even further than the 300 feet.
Color or Black and White Capability
Your camera will be able to switch between color and black and white capabilities through the use of the varying day and night capabilities. During the day your camera will be able to utilize the color aspect of the camera, but then in the evening when the lighting conditions are not as good it will switch over to black and white for your recording options. The camera knows when it needs to adjust the viewing capabilities based on the lighting that is available.
Weatherproof
You can choose to get a camera that is going to be weatherproof. This will give you the added bonus of not having to worry about it malfunctioning during a severe storm. It won't matter if it is hot or cold, raining or snowing because this camera will be able to withstand it all thanks to the fabulous weatherproof construction housing.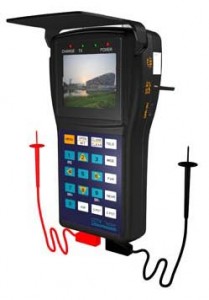 Adding Cameras is a Breeze
You can easily add on additional cameras for your security system in no time at all. If you expand your property or you need additional security levels, which will not be a problem with your security system because you can change it to exactly what you need it to be without any difficulty.
Easy Removal
If you are renting a property and you want to have the peace of mind needed for your home while you are away, you won't have to worry about being able to move these cameras around. They will not require you to make any alterations to the property, which is going to make your landlord happy, but at the same time you will have the peace of mind that you are looking for. The process makes the cameras perfect for everyone.
Simple to Install
You won't have to worry about hiring a professional to come in and complete the installation because this project is perfect for the regular do-it-yourselfer. The amount of money you will be able to save in your pocket will far outweigh the cost of purchasing the system itself. Before you know it your security system will be up and running in a matter of moments.
Lack of Interruption
If you were to install a hard-wired security system, you would have to worry about various things causing interference with the system. For example, if you were doing any drilling or re-plastering, your security camera would be disrupted during this entire process, which could also lead to damage within your new system.
With all of the benefits of your new wireless security system there is no reason to choose anything less than the best. You will be able to enjoy a wealth of features without having to spend a fortune on having your system installed. Since set-up is a breeze you will be able to have the whole system up and running within a few simple steps. How much more could you possibly ask for in your new security camera? Enjoy everything that a wireless closed captioning television camera will offer you for years to come. You won't be disappointed in your decision to purchase a wireless camera when compared to their counterparts.