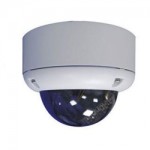 Wireless security camera with DVR systems may be exactly what you need if cabling security cameras is not an option for you. There are several other good reasons for utilizing wireless security camera with DVR systems. Let's look at the components of a typical system and see how it operates.
The basic components of wireless security camera with DVR systems are the wireless security/surveillance camera(s), a wireless receiver, a CODEC or capture board, and the Digital Video Recorder or DVR. Additional accessories can include a CD/DVD writer for archiving files, pan/tilt devices, add-on microphones, and additional lenses to name a few.
The key to wireless security camera with DVR systems is of course, the wireless camera. While there are security cameras that operate from rechargeable battery packs, a wireless security camera is not totally wireless. All security cameras need some sort of power supply and if the camera is not battery operated, wires will be needed to supply the camera with the required electricity. The term "wireless security camera" typically refers to the fact that the camera does not require wires, usually in the form of coaxial cable, to transmit its signals. Instead, the cameras used in wireless security camera with DVR systems normally transmit their images as radio signals via antennae using the 2.8 GHz or 5.8 GHz band. This eliminates the cabling that would be required from each camera to the receiver or DVR unit.
Wireless cameras come in many types and sizes and because of modern technological advancements can offer all the features of a non-wireless camera. Some of those features may include pan/tilt/zoom capability, audio recording, day/night vision, infrared or IR imaging, indoor/outdoor usage capability, and internet or IP networking. The type of wireless camera you use is dependent on your needs, so be sure to purchase cameras that can fulfill your monitoring requirements.
The next component in wireless security camera with DVR systems is the receiver. Typical wireless system receivers can receive and/or process up to 4 cameras at a time. Usually, if the system has more cameras than four, additional receivers are added to accommodate the additional cameras. Each camera is assigned a "channel" on the receiver; hence 8 channel systems usually have 8 cameras with four cameras or channels on each of two receivers.
After the receiver accepts the cameras' transmissions, they are processed using either software or circuitry boards or both. The processing creates useful digital picture/video files out of the data sent by each camera while reducing the size of the file to allow for ample recording and storing. This processing is known in the computer industry as Compression and Decompression processing and is usually referred to in the abbreviated form, CODEC. Common types of CODECs include MJPEG and MPEG4 as well as the relatively new format H.264.
Once the data has been processed and the files size compressed, it is transferred to the DVR for storing. A DVR is basically the same as a personal computer's hard drive; it is a high-speed magnetic disk that can store tremendously large file sizes. Typical DVRs today have a capacity of at least 250 to 500 Gigabytes and may go as high as 1 Terabyte.
DVRs keep track of where the beginning of the recording takes place on the hard disk so that when the maximum storage capacity of the disk has been reached, the DVR can begin recording over the older stored files at the beginning of the disk. Depending on the CODEC and storage capacity of the DVR, this can provide you with several hours to several days of continuous recording without recording over earlier files. This is advantageous because it provides a buffer of time before the rewriting of new files will eliminate the earlier files. Usually, most systems come with additional options such as USB thumb drive support or internal or external CD/DVD drives that can be used to permanently save or archive footage (for example, when needing to provide a copy to police departments or as evidence).
Wireless security camera with DVR systems can fulfill your requirements for a security/surveillance camera system as needed without using the sometimes cumbersome coaxial cabling for transmission of non-wireless cameras. This also has a tendency to offer a little more freedom in the choice for placing cameras which may provide ultimately better surveillance coverage. Make sure you are aware of just exactly what functions you need so that you can make the correct choice when purchasing wireless security camera with DVR systems.