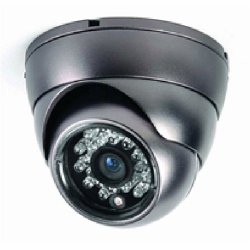 In the not too distant past, home security video cameras were only for the rich and famous.  Technological advancements and becoming digital has now made home security video cameras so economically priced that there is a system available for just about any budget.
Security Camera King features a great selection of home security video camera systems.  They offer four different Digital Video Recorder (DVR) based systems:
Elite-Mini Economy Series – Don't let "mini economy" fool you.  This system comes with a full array of features and uses the latest CODEC (COmpression/DECompression utility) H.264.  The unit is accessible from smartphones such as the Iphone, Nokia, Android, Blackberry, etc.  This unit is lacking a PTZ control connection and there is no HDMI video output.