Description
Description
The ACP-DXEL4 is a 4-door Access Control Board. You can now have complete control over four doors at a cost-effective price. With this board, you can hook up 1 reader per door totaling 4 readers.
The access control panel also can connect to your locking mechanisms (Electronic Door Strikes and Electromagnetic Locks) as well as alarms and door sensors.
Accessing this 4-door access control board is a breeze. It has an RJ45 port that you just plug an Ethernet cable into. The other side of the Ethernet cable would plug into your network. Any PC that is on that network can see the board using our free DX Access Control Software. With this software you can register users, control access times, configure settings and more.
The best part of our DX Series of Access Control Boards is the ability to connect several to many boards together. As long as you connect an additional board to the same network as your original board, our DX Access Control Software can control those boards. As an example, if you needed to control 6 doors on the same network, then all you would need to do is get this 4-door DX control board and get an additional 2-door DX control board and make sure they are both on the same network. Now, using the free DX Series Access Control Software you will be able to see all 6 doors. The multi-door access control possibilities are endless.
For this 4-door access control board you will need a 12v DC power supply. To make it easy, if you want one already wired to the board in a control box, then check out our 4 Door DX Series Access Control Package.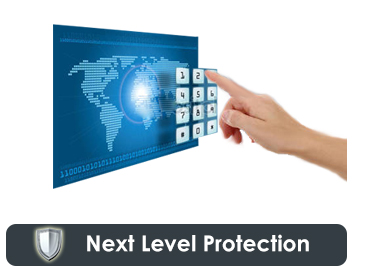 Full Line of Access Control
Access Control Proximity Card Readers and Electronic Door Locks and more!