After we have received several calls from our customers in regards to compatibility of "Blue Iris" with our products, I said to myself that I have to check out that software, myself. After I went to the developer website, the download process took me less than a minute. The software demo is good for 15 days and after that you can purchase a full license. The LE version, which will cost you $29.95 for the software, will give you only 1 camera support. The Full version will cost you $49.95 and it supports up to 64 cameras and is also multi threaded. I have to mention that there is a Blue Iris Android app that is available on Google play. The app is not cheap. It will run you $9.99 and since the trial version is still in the final stages of development, I didn't have the opportunity to test the mobile version.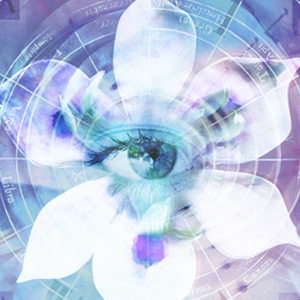 The download of the Blue Iris and the installation was very simple and the software was running 10 minutes after. Be advised that there are minimum requirements to run the software, but if you want to truly enjoy a true CCTV system you need a powerful PC system that will be dedicated to that goal. The advantage of this software is it allows you to upgrade or replace PC hardware without having to buy a new software license. It means that money-wise, this software is not an NVR replacement but a convenience package for someone that wants to use different cameras from different manufactures and eliminate the compatibility issues. Also it is a very good solution for someone who wants to consolidate multiple NVRs on one screen. An NVR will always be more convenient since it is basically plug and play machine.
| | Minimum Requirements | Recommended with Multiple HD Cameras |
| --- | --- | --- |
| CPU | Pentium dual-core or equivalent 2GHz | Intel Core i7 |
| RAM | 2GB RAM | 8GB RAM |
| OS | Microsoft Windows XP SP3 | MS Win 7 or Win 8, 32 or 64 bit |
| HDD | 7200+ RPM drive and/or SSD drive | 7200+ RPM drive and/or SSD drive |
*I run the software on Win 7, 64 bit, powered by Intel Core i5-3470 CPU with 8GB of RAM
The user interface looks very friendly and self explanatory for someone that knows the basics of CCTV operations. Blue Iris supports a huge number of camera manufacturers including all those that are sold by us. The initial setup is a bit technical, you will want to either have knowledge of networking, ask a friend, or hire a tech to help you to configure the cameras. You will also need to open a few ports on your router and to set up a site that will allow you to access your cameras remotely via your own URL. The first time you run the software, it will ask you to configure your cameras. It's not hard to do and can be a lot of fun to setup and configure. Once you are up and running you will really appreciate having immediate access to your own security camera system from anywhere in the world. I ran the test with a few of our 2 megapixel, TP series cameras and the configuration was a piece of cake. To run a camera or an NVR, you have to enter 4 pieces of information: IP, HTTP Port, model and combination of user/password of the desired device.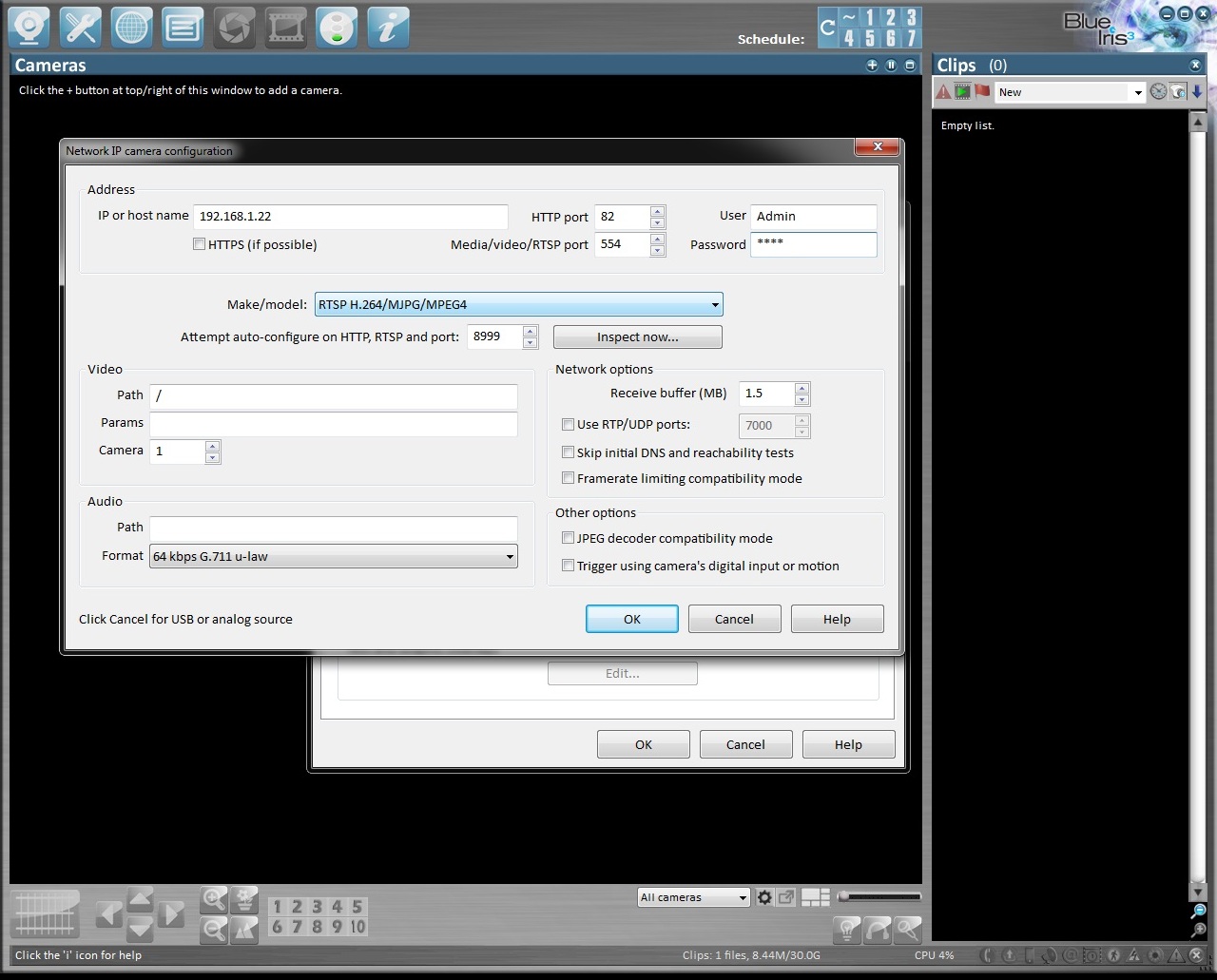 From the long list of different models and manufacturers, I chose the standard "RTSP H.264/MJPG/MPEG4" from the drop box, clicked a few OK's and the cam was on. From the Blue Iris console, you can view all your video feeds live, or select the camera of interest and zoom in on the action. I tried it playing multiple cameras and NVR's, even recording 24/7, and it works with no hiccups and with outstanding responsiveness.
A very interesting feature of the software is the capability of the remote access. The client and server are combined into one program and if you want to access Blue Iris, you do so from its web interface. It works on all browsers, including Safari on IOS, and Chrome on Android. The ActiveX installation is not required if you are viewing the MJPG stream and the server will adapt the quality of your stream to mobile device bandwidth. You can view the cameras in live view and watch recorded footage.
The software has all the features of a good quality NVR with PTZ controls. The cameras will continuously stream their data to a main computer which then interprets the data. You set the software to monitor video, sound or both. You can then set the software to either alert you, sound an alarm to the "intruder", record the session either continuously or just a clip, or upload the clips to email, ftp, or just save the video footage to a location of your choice in a variety of formats. And, you can monitor all this with your cell, too.
Other features that would put this over the top would be the 2-way talk feature for both the remote web view and smart phone app. Some of our cameras have the ability to integrate a microphone, and with the built in speaker on the camera, it will output your voice on it. This is a neat feature to communicate to someone in the house when they are not picking up the phone. The only downside of the Blue Iris is that it handles the video motion detection in the software and this requires a lot of CPU power. If compared to our products, motion detection is handled by camera and not by an NVR.
I will not go deeper into all the features of Blue Iris, but for those that are technical you are going to have some real fun with all the options you have and what you can do to take advantage of the software's features. This software is a dream, since you can tweak most anything and everything on your cameras through this software.