Our team of security professionals at Security Camera King understands the many benefits that a high-quality CCTV system can bring to your home or business in terms of safety provision. We offer state of the art video monitoring technology at some of the most economical prices on the market. One of the most common questions that we receive as an authority in the security video monitoring industry is how to connect DVR to internet sources for their remote viewing capabilities.
Traditional CCTV security system monitoring entailed live monitoring provided by security personal in a specialized room equipped with high-end monitors that would sit for hours at a time watching for suspicious or criminal activity. If the preceding method of monitoring was not an option for the CCTV system then the footage would have to be recorded for viewing at a later time. The problem with the latter option is that by the time someone sits to view the footage it may be too late to prevent any caused damage.
All of the security cameras that we provide our customers with are equipped with remote monitoring capabilities for the sake of quality and convenience. No matter what cameras or full CCTV system you choose by Security Camera King you will be able to view your captured footage in real time from a variety of different devices. Our security technology has even reached the point of being able to notify you via phone or tablet when your security camera detects any activity. Proper connection from your DVR to an internet connection allows for all of these features to be at your disposition.
Connection Necessities
The first thing you will need for the process is having a live and functional internet connection. The internet connection can come from any service provider of your choice; however to have your system working in optimal conditions the best choice of action is opting for faster connection speed capabilities. Even though you can still remotely access your CCTV system's footage through slower internet speeds such as DSL you may encounter some buffering or loading issues.

Your internet service provider can help set up your modem or provide you with one rent to be able to run your internet connection. A router is the next component required for the process of connecting your DVR to the internet. Routers allow you to connect various devices to your single internet connection. This will allow you to give your DVR access to your internet connection

One of the most important components of establishing an internet connection for mobile viewing purposes is purchasing a DVR system that has the ability to be remotely accessed for monitoring purposes. Some DVRs are made with the sole purpose of recording footage; all DVR systems provided by Security Camera King can be customized to better cater to your specific needs.

Connecting your DVR to the internet will also call for category 5 cables, also known as ethernet cables for communication between your devices. Almost every DVR with remote access capabilities comes equipped with a network port to plug your CAT5 cable into. You will first need to connect your modem to your router via an appropriately lengthed ethernet cable. The second ethernet cable will from your DVR to your router.

You will also need a monitor for the initial configuration of your DVR while setting up the online connection. You can then also use the monitoring for viewing purposes, but you will not need it after initial setup if you plan to only view your security system's captured footage remotely with mobile devices or monitors in a separate location.
Ensuring that all your equipment is properly set up is essential to achieving internet connection to your DVR system. You must make sure that your modem is first connected to the internet via your router's internet port. Modems will typically have a set of lights that point out how it is currently operating. You will also need to ensure that your DVR is connected to your monitor through one of the various methods available such as:
BNC

HDMI

VGA

Composite RCA Connections
The preferred ways of connecting your DVR to your monitor is using HDMI or VGA. However, any of the aforementioned methods of connection will work. Almost every DVR has the same interface once logged into them for configuration. Even if the menu of your DVR looks slightly different all settings will be generally the same as far as functionality is concerned.
DVR Configuration
You must first log into your DVR using the admin login information provided by your manufacturer.

Under network settings, you will be able to select an IP address for your DVR system.

You should then move to configure your browser's security setting so that they allow you to download the DVR web service. To make sure that your browser can download the web service from the DVR navigate to Tools > Internet Options > Security.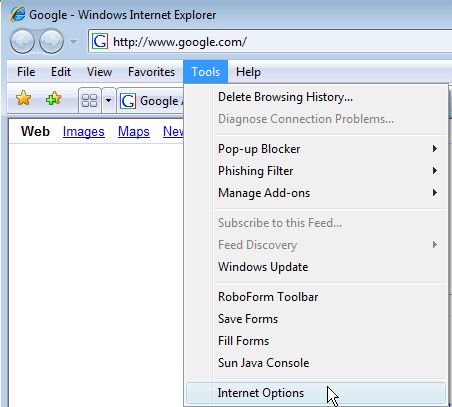 4. From this menu, you then select custom level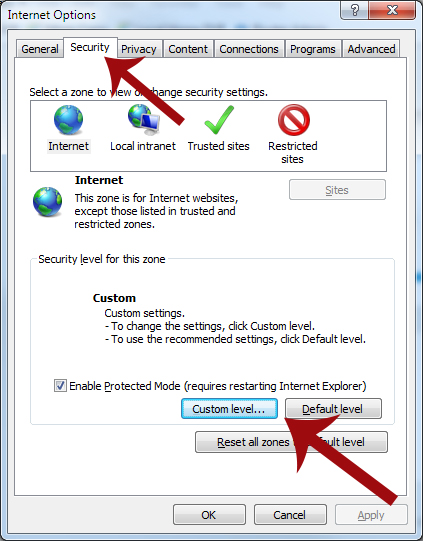 5. Once you click custom level you need make sure that the option for "Download Unsigned ActiveX controls" is enabled or set as "prompt"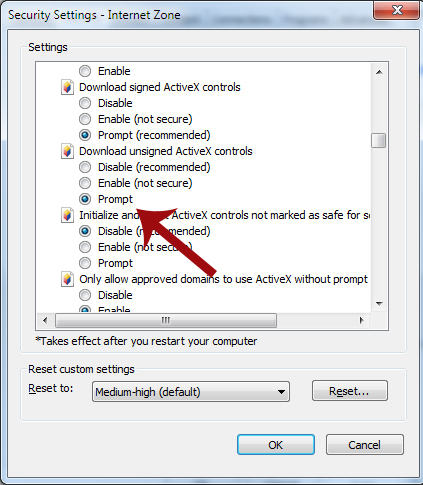 Benefits of DVR Internet Connectivity
Remote viewing capabilities. See the footage that your security camera system is capturing in real time whenever you want from wherever you want.

Review footage even if the DVR is damaged or stolen

You will also be able to remotely configure your DVR or any specialized cameras in your system with proper DVR internet connection.

If you notice camera settings that be changed for viewing improvement you will be able to apply said changes in real time for your system's optimal performance.
Security Camera King has been providing high-quality security technology to meet the needs of residential, commercial, and industrial users alike. We offer the best value security systems in the industry that are manufactured to our specifications. Contact Security Camera King for any questions regarding our security technology. We offer free U.S based technical support to all our customers.
Connect DVR to Internet