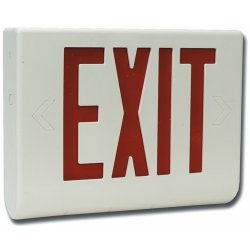 For those who have been contemplating the purchase of a wireless security system, you are making an important step in the safety and security of your business. The main thing you need to understand is the various types of wireless cameras on the market today. Various options are available from which you can choose, which means you are sure to find a product that is going to meet your needs and deliver a superior level of protection for your needs.
The first type of security camera was that of the spy cameras, which is a wireless hidden camera. For those who purchase these items, they are tiny and portable for hiding in one of the most remote locations in your establishment. You will be able to have it disguised as a common object, so that way people will not be able to tell they are being monitored in the first place. You also have the option of hiding these cameras in a miniscule location, which allows you to monitor everything in your business without anyone being aware they are being monitored. Anything from a pen to a cell phone is small enough in size to be able to hide the cameras out of sight.
One of the other options is that of a closed circuit television system. You have the option of setting them up inside of your home, in your business or other remote locations such as boats and RV's. They are capable of recording information and transmitting it to your computer or digital video recorder. You will be able to store all of the information and view it later on down the line. Depending on the system you purchase, some of them are capable of sending all of your video footage to your Internet browser or smartphone. Since you can track everything that is going on while you are away, you will not have to worry about being on site at all times.
All of the security systems on the market today also have two distinct categories that they fall into, digital or analog. Digital security systems are often the best choice for implementation into your business setting because they can deliver exceptional quality, security in transferring videos that you have recorded, they are more versatile and their overall capabilities are amazing. Analog systems are also effective at being able to perform the tasks intended for you as a business owner, and they are a lot more affordable than their digital counterparts are.
When purchasing a wireless security system, you will not have to limit yourself to just one installation. You have the option of purchasing a complete security package with multiple cameras, regardless of whether you are placing cameras at the entrances of your business or purchasing a complete line of cameras to help cover a number of areas and various angles. All of these cameras are able to be record videos and send the footage into the interface, which allows for ease of monitoring and operation.
The camera type you choose for your wireless security system is imperative. You can choose from fixed, standard and dome cameras that are capable of providing you with 360-degree viewing capabilities and much more. Some of the different cameras are designed to help record the images in black and white, while others are capable of handling the images in color. Depending on the type of camera you select, you may get one that is capable of viewing images in the dark of night. If someone were to try to enter into your establishment in the evening hours, you would still have a clear image of the individual caught on camera.
Countless security options are available from which you can choose for your business. Make sure you are always focused on your individual needs and usage requirements, so that way you will be able to choose the type of security camera that is going to meet your needs in no time. Regardless of whether you choose a multi-unit system for installation in your business, hidden spy cameras or a single unit for your business, a wireless system can help provide you with a wealth of opportunity for your needs.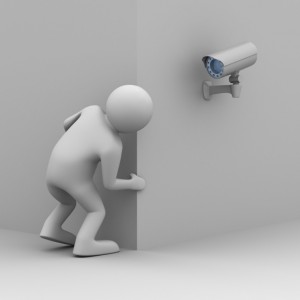 Benefits in Using a Security System for Your Business
Wireless security systems are one of the most practical and sophisticated forms of surveillance to help record and monitor the area and all of the surrounding space. A business will be able to be secured with the installation of this advanced form of security to help monitor everything around their property. Installing a wireless security system around your business is not only convenient, but it can cover you around the clock and prevent any potential vandalism or theft from occurring. Users have a greater degree of flexibility in being able to access their information from a remote location. You will be able to look at the inside and outside of your business whenever you desire.
Digital cameras have a radio transmitter in them for sending images onto the monitor and receiving commands from the main remote hub. Your system will use batteries instead of that of wires, which makes the overall system a lot more handy and portable for your business location. Business owners need to enlist the most practical and cheapest measures to help secure their property with video surveillance.
A wireless security system has countless features and functions that the user can benefit from and use to their advantage. You have the option of hiding the cameras in a location that will remain out of sight to the average consumer, which helps the business owner to monitor and see everything going on around their property. There is also the option of placing them into a dome shaped enclosure that resembles that of a traditional household fixture. When installing the security cameras in the office, you will be able to give a detailed and accurate description of any perpetrators and suspicious activities. You will also know what your employees are doing at all times, which helps ensure productivity and integrity are kept intact. Being able to determine where the intruder broke in at will help aid in enhancing your security measures and protecting your investment. Not only will you be able to secure your business, but also you will have the peace of mind that comes with knowing that all of your assets are safe and secure. Regardless of whether someone tries to make their way into your business or not, you will have the evidence you need to prosecute the individual and bring them to justice. A wireless security system will be able to hide out of sight from those who are trying to scope out your business. Since this will help provide you with a huge advantage for business owners, you will not have to worry about what happens around your establishment. Some of the security systems have a memory card built into the unit, which helps maintain your monitoring system for ease of use.
When you purchase a wireless security camera, you will have a number of advanced features such as motion detection and night vision to help enhance your overall security system. For an environment that has low lighting conditions, imagery will be able to be detected using night vision capabilities. This is one of the best alternatives for business owners to help monitor the areas around their property throughout the day and evening hours. If you have security personnel on staff, this will only help to enhance the safety and security of your business further. Video cameras with motion detectors will end up triggering the security system to start recording upon any detection of movement. Using a motion detection feature on your security system will allow you to save recording space and ensure the batteries in your cameras last longer than that of traditional recording devices.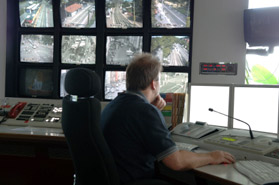 Monitoring the images through a digital video recorder or live streaming on the Internet allows you to monitor everything going on at your establishment on a continual basis. A wireless camera system is beneficial to your business safety and security to help protect all of your assets and employees working inside of the building. Most of the cameras are practical to operate because they have software built into them that detects movement, zooms in on someone who is destroying your property, video clarity, illumination and countless other features.
One of the other advantages to this type of security system is that of the wireless capabilities. Business owners everywhere will not have to worry about a large amount of wires running throughout their business establishment. Not only will the system be easy to hook up and operate, but also it will help the entire system to remain out of sight for those who enter into your property. Since the system is powered through batteries, you will never have to worry about an increase in your electric bill to secure your property. Using a wireless security system throughout your business allows you to help deter criminal activity and an unexpected event with one of the most practical and cost-effective means around for business owners everywhere.
A wireless security system provides you with the flexibility you need to install them around your business. Since they are not wired into one place, you can change the locations around your business without having to perform any drastic measures for relocating the cameras. You will also be able to ensure your security system is in the optimal position for catching criminals in the act. Given the fact that you do not have to purchase an abundance of wire and mounts to install the cameras, the savings are going to add up in your pocketbook substantially. When you don't have all of the wires hanging around your business, it will help make the appearance of the cameras more aesthetically appealing. You will not have to worry about any wires being installed in your ceilings, walls and other surrounding components of your business.
Since you can purchase a security camera in a number of different shapes and sizes, you will be able to customize your installation experience. A miniature camera is better suited for recording your property in the same manner as that of a larger camera. You will be able to hide the smaller cameras out of sight, which allows you to capture people in their true elements. People tend to act different when they know they are being monitored, which is why it is imperative that you don't let them know they are under surveillance.
Since the wireless cameras have a high rate of resolution, you will not have to worry about imagery that is fuzzy, distorted or unidentifiable. Choose from color or black and white to ensure you have the perfect camera for your individual needs. Using a color camera will help provide you with an enhanced degree of performance in detecting identifying marks for the local law enforcement. The vast majority of security cameras are capable of providing service up to 100 feet away from the receiver.
Installing a wireless security camera is one of the easiest tasks to perform. All you have to do is select the perfect location for installing your security camera and you will be up and running in no time. Attach the video receiver into your computer monitor, television or VCR for monitoring and recording everything that is going on around your property. Since the video streaming is done instantly, you will be able to view everything in real time. As long as there are no technical problems with your equipment, you will have a steady supply of footage to ensure all of your possessions are intact and properly maintained. The last thing you want is something happen on your property that you cannot control. Even though things happen all the time, you can help to protect yourself and your investment with a simple security system for your business operations. Don't delay in protecting your business today.