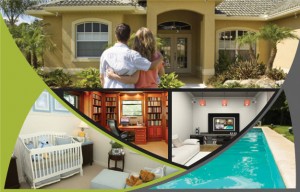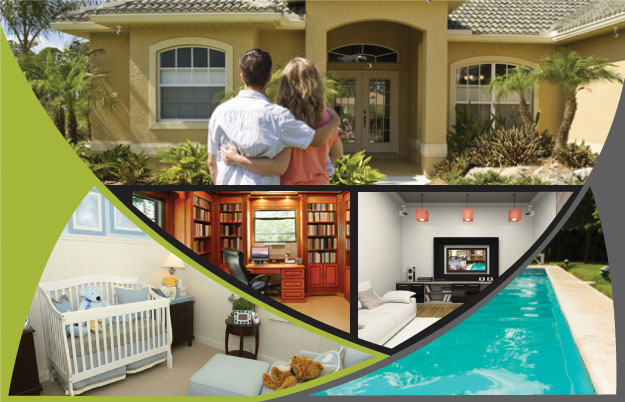 Many people today think about getting a surveillance system for their homes. It's becoming an increasingly popular part of home security systems. Some people may feel like placing a bunch of security cameras around their home can become a bit overkill, but there's a huge reason why you will find that many public buildings of commercial businesses, ATM's and all government owned property have surveillance cameras installed. Not only do they provide the evidence needed if an event occurs, but they are a huge deterrent. There are many amateur criminals who decide against burglarizing a location that has cameras installed for the fear of getting caught. Once they see the cameras, many will turn away and decide against it. Even though home security cameras may not be for everyone, those who decide to purchase a system will have many levels of security coverage to think about. You'll have the choice between a few different types of systems which offer a variety of options between the resolution, clarity, and cost of equipment. Here are a few different facts that may help you with choosing the right system for your home.
Standard Wired Security Camera Surveillance Equipment
Purchasing a standard residential wired security camera system is a great choice for those of you who would like to balance between being able to afford the system and having the performance you need. Wired systems will surely require that you drill some holes into the walls of your home but nowadays the equipment has become very affordable in comparison to a few years ago. Once you have everything setup, the system is pretty much good to go without the requirement for regular maintenance. The system's we sell at SecurityCameraKing.com are mostly built for indoor and outdoor use, as well as being able to see in the day and night with the use of Infrared LEDs. Many of the older systems would require you to change VHS tapes once they were full, but now the DVRs have been engineered to work with the same hard drives that your computer uses and will automatically overwrite all of the older footage once it becomes full. You'll also have the option to change that setting and have the DVR notify you once the DVR is full so that you may manually save the footage and reformat it when you deem necessary. Everything is captured digitally, which can be viewed online or over your smartphone even while you are away from the location. A lot of these new systems are also great about conserving energy so you won't have to worry about your electric bill significantly increasing even with multiple cameras.
Here are a couple examples of some of the most affordable standard wired security systems along with prices and links of where you can purchase them:
Economy DVR Security System
Starting at about $364, this system is one of the most affordable base model packages you'll find online. It comes with everything you need and there are even 4, 8, and 16 channel DVR options available if you need more than just 4 cameras. You can find out more information about it here: http://www.securitycameraking.com/complete-4-channel-elite-mini-59022-prd1.html
Ultimate Mini DVR Security System
This system starts at around $535 and you'll be able to also choose between a 4, 8, and 16 channel system. The benefit of having this one over the economy is that you'll be able to add 2 hard drives instead of 1, you'll be able to record at the highest resolution of 704px x 480px (also known as D1 resolution) on all the channels at 30 frames per second on all of the channels. This means that you'll be able to see fluid motion on the video you capture just as if you were recording on a video camera. Many older systems had a lower frame rate which makes the motion in the video seem very jittery or slow motion-like where someone is on one place of the screen one second, and another area of the screen in the next. To find out more about this type of DVR system, go here: http://www.securitycameraking.com/complete-4-channel-ultimate-mini-59098-prd1.html
Full Size Ultimate DVR security System
This DVR not only comes in a 4, 8, and 16 channel option, but there is even a 32 channel option available. All of the cameras that come with these systems can see up to at least 50ft away at night time and can even be installed outdoors. There are people who even put these cameras in areas of Canada and Alaska which have very cold nights and the cameras are still up and doing great. The Ultimate DVR will have 8 SATA ports which means you can put up to 8 Hard Disk Drives. The more hard drives you have an option of installing, the more data you'll be able to save and the further back you'll be able to view what's happening. Check out this awesome system, It starts at about $880 and much more information about it can be found here:
http://www.securitycameraking.com/complete-4-channel-dvr-ultimate-57148-prd1.html
Going Wireless
It seems like most people would rather go wireless when installing systems in their homes so that they don't have to deal with running a bunch of cable through their attics. Some homes don't even have access to an attic and don't want to have ugly wires showing on their walls. This is also a bad idea anyway because someone can just come and cut your wires in order to disable your surveillance system. One of the biggest things that must be noted when looking into these systems is that you'll be sacrificing performance and reliability by going wireless. There are certainly solutions out there that are completely wireless and easy to install, but you won't be getting the best quality and there is always a potential of losing signal due to interference of some sort and then your whole system is disabled for that moment which leaves your home vulnerable. Long distances can also affect the quality of the video being captured and increases your chances for losing signals. Most people also do not realize that going wireless means not having a wire for the video capture but you will still need to hard-wire power to each camera. This means that each camera will have to have a power outlet near the area you are installing them. With a wired system you can run all the wires back to one location that will power all of the cameras simultaneously with the use of a power box or power splitter. There are also transmitters and receivers that can be purchased to make a wired system wireless, but I would suggest only using those as a last resort. They can become costly and may not be as effective as you would like them to be in the end. Also, please note that the DVR's so not come wireless. They do not have a wireless card installed inside of their hardware.
Example of some wireless transmitters:
2.4Ghz Transmitter and Receiver
Starts at around $290 and you would need to purchase one for each camera that you're trying to make wireless.
http://www.securitycameraking.com/2.4ghz-transmitter-and-receiver-58717-prd1.html
Indoor/Outdoor Wireless Access Point/Bridge for IP Cameras and DVRs
These are great if you can afford them, and you'll more than likely need one for each end. You would have to purchase one as a transmitter and then another as a receiver. They are currently being offered at the price of about $125 and you can find out more information about them here:
http://www.securitycameraking.com/indoor-outdoor-wireless-access-point-59134-prd1.html
Self-Contained and Hidden Security Camera Systems
There are many people who may not want to put up a full surveillance system in their homes. You may simply want to capture the events in one location of your home. It's becoming popular to have at least a nanny cam in a home to watch the room that gets occupied the most. These systems can come in the form of many different types of hidden security camera systems and will blend in with the other items in your home. These are great for capturing an event that may be happening only when someone thinks they're not being watched. Some of these cameras come in the form of radios, wall clocks, mirrors, lamps, stuffed animals, motion sensors, smoke detectors, and many more items that you would commonly find in a home. These are usually easier to install since they run on their own without the need for a Digital Video Recorder. They mainly come with an internal flash hard drive where you can pull the data from the device with a USB cable. They may not record for as long as a full security system, but it may be just enough to capture exactly what you need! If you're looking for a wired hidden camera solution, those are available as well.
Here are some examples of hidden security camera systems:
Wall clock camera
If you're looking for a camera that looks like a common item in your home, this wall clock security camera may be the right system for your home. There are different ones that you can purchase but here's one that starts at $471 and includes an 8GB SD card for video storage. If you want to find out more information check out the products' page here: http://www.securitycameraking.com/wall-clock-camera-w-sd-58725-prd1.html
Alarm Clock Camera
This alarm clock can be placed a bit lower than the wall clock if needed. This way you'll be able to place it somewhere like a nightstand or desk in your home. Most people would never think that this is a recording device. This particular alarm clock camera system starts at $492 and also comes with an 8GB SD card for storage. Click on the following link to find out more information about this alarm clock camera: http://www.securitycameraking.com/alarm-clock-camera-w-sd-58727-prd1.html
In conclusion, there are many different choices of security systems when you're looking for a way to protect your home. I would suggest contacting the company you're planning on purchasing a system from and they can help guide you in the right direction if you're still a bit confused about what to purchase. Think about all of the locations of your home that you'd like to cover and the duration of time you'd like to be able to go back and view and that will help you get started in choosing the right system. The type of location you live in also comes into play. For example, if you're in a home with an attic, it'll be a lot easier to run a wired system than in an apartment building where you may have some restrictions on the type of surveillance system you are allowed to install. Either way, having a home security system can help deter as well as prove any negative events that may occur to your property.