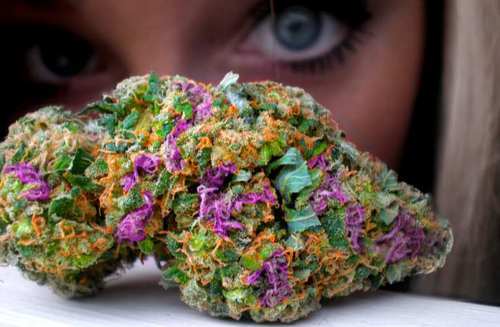 Several months ago I touched on the need for contingency and congruency planning in Part one to this article. In regards to I-502 and Amendment 64 as well as any situation, it is important to have proper planning in place. The truth is, the best contingency plan is having backup solutions.  Backing up your data ensures you always have proof you've been in compliance with the state minimums.  Having backup equipment means that even the worst disasters won't cripple or possibly even slow your business. Having extra cable and connectors means you can add or move cameras without breaking pace. In short, back up everything and have a backup for everything!  Doing so will benefit yourself and your business tremendously!

Backing up your data protects you by guaranteeing you always have proof that you have been in compliance with the state minimums. Dealing with a government entity often makes it important to go beyond those state minimums by having such a backup for a multitude of reasons. And when we talk data, the reasons for doing so cannot be under emphasized especially when you have several solutions open to you.  The first and most obvious reason is to avoid possible fines if a part of your system becomes damaged in a major accident.  The second, is if you expand, you have room to store the extra surveillance data you may need to collect to keep in compliance.  The third is having extended backups which ensures you have the ability to look back even further if you discover a cause for loss of product or damaged product. Backing up your system by mirroring the data with our new NVR-ELH-64, for example, can save you much time and money! Another option with this NVR is that the hard drives are hot swappable. This means you can switch out the drives without having to restart the machine! Another alternative is having an external hard drive attached via an E-SATA port that can be found on most of our Full Size, 2U systems. And of course, the simple but effective preparation of stacking extra internal hard drives will also offer increased storage options! With our new 6TB hard drives this is easier than ever!  Even if you are just backing up your files once a week, the potential to save you incident is worth the time invested. And, the peace of mind is priceless.  There is of course one other option that we generally don't recommend, but is possible if you have a competent tech team. That is an File Transfer Protocol server.  Saving or backing up your data to an FTP can be configured at the DVR and can be an effective way of duplicating your data.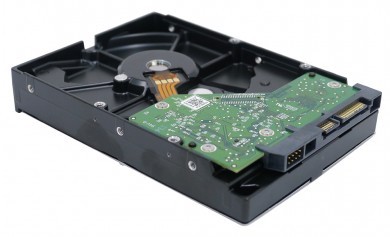 Having backup hardware or equipment offers you further protection from even the worst Acts of God, preventing what might be potentially business crippling loss, or possibly even slowing your business down.  We believe so much in this option that any equipment you request beyond what we quote you as necessary to pass inspection we offer an additional discount on!  This can save you hundreds if not thousands on later expansions, express/emergency shipping, not to mention delays in production!   Losing a Digital Video Recorder to fire could seem monstrously crippling, but if you have a backup on hand you can simply swap without having to cut those areas from your production cycle!  This can be invaluable!  From grower to producer to Retail, losing any integral segment of your flow can slow profits and cost you exponentially more than the equipment itself.  Any equipment that is vital or integral to your system should receive the same level of backup planning; your surveillance system is no exception.  Backup equipment is an investment in your business a preparation for your future.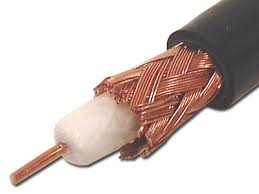 Having extra cable and connectors means you can add or move cameras without breaking pace.  In the old days of wired networking, network engineers would pre-run all the cables to all the potential desktop locations. Whether these locations were being utilized or not was irrelevant as they wanted to be able to have the ability to move a system wherever it was needed without having to re-run all the lines or call in for extra man hours to move an existing line.  The same type of method is effective for surveillance systems.  As wireless is still not stable enough for a camera system that must remain running for 45 days without interruption and sending high amounts of image data across the network, surveillance is still limited by cable.  Since it is, it is best to run as much cable in advance of your infrastructure as possible. God forbid you have to dig up a new line through an outdoor grow.  Or turn off a light breaker while running a new line through the wall on an indoor grow.  Doing so in advance allows for growth and other contingencies to transition smoothly and without interrupting your operation.  It is also important to consider a higher quality of cable as a built-in back up.  Our braided shielded cable can provide you with extra protection from interference that can cause distorted or grainy video content.  In the long run this can pay for itself in its loss prevention and more stable connection.  Before we close this topic, a final consideration in regards to cable is surge protection.  At your request we have cable surge protectors that can protect your cameras from damage, securing your investment even further. You can also find third party surge protectors which can provide an extra layer of protection to a variety of your electronics and is more than a worthwhile investment.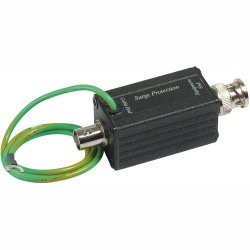 So now we've had the opportunity to go further in depth on our contingency options as well as made some recommendations to you or at least offered you some avenues in which to further secure your investment.  Backing up and having alternative solutions to your data, equipment, and cabling provides you with security from the state and from theft that can cost you thousands over the long run.  Protecting your best interest is in our best interest and in that endeavor we look to offer more service and products as your business grows.