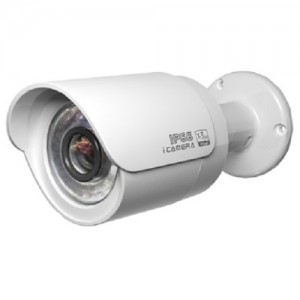 It is important to take the proper security measures in order to properly protect your home or business. Not only can good security help to protect your valuables and other belongings from being stolen, but they can also help to prevent and stop vandalism and can protect your employees, customers or family. Many people get confused when it comes to the newest technology in the security world, but it is relatively simple once you get the hang of it. If you do not already have a security system in place, you should consider reading this information; you will more than likely be convinced that a surveillance camera system with a good security camera DVR are a necessity in most home and business-related situations.
What Are Security Camera DVRs?
Security camera DVRs are standalone units that record and store surveillance footage from your security cameras. These systems are becoming more and more popular with homeowners and business owners alike due to an ever rising crime rate.
In the past, most security camera footage was recorded and stored on VHS tapes. Although these units were certainly better than having no surveillance footage at all, they came with some disadvantages as well. VHS tapes can easily be damaged, and they often run out of tape very quickly. Storing hundreds of VHS tapes is really not an option for many homeowners and business owners, especially if they have a limited amount of space, so storing months of surveillance footage was no easy task for these individuals. Even if they were able to store their footage, finding the right tape could be a nightmare in these days.
Luckily, the technology of surveillance systems has come a long way since then. Security camera DVR systems are almost a necessity for anyone who wants to monitor their home or business. There are tons of systems out there that are affordable enough for nearly anyone to buy, and they often provide a lot of handy features that allow you to properly monitor your footage and to store it for long periods of time.
How Can Having Surveillance Footage Help Me Out As a Homeowner?
Many homeowners do not realize just how much they can benefit from having surveillance footage of what goes on outside of their home. Monitoring everyone who enters and exits your home is always a good idea, and keeping an eye on your driveway, your garage or carport and your shed or other storage area can help to protect your home.
Having security cameras in these areas and anywhere that you have valuable items can be helpful in preventing robberies and catching thieves in the event that your home is burglarized. It can be beneficial for other reasons to. First of all, it can help you to keep track of what your guests, babysitters and household help are doing, and it can sometimes clue you in on crimes and other issues that you were not previously aware of. It can also help you to keep an eye on what time your teenagers come home in the evenings, and it can even give you a heads up about neighborhood kids who play in your yard or terrorize your dog or a pesky neighbor who has been nosing around your property.
It is important to watch your surveillance footage on occasion, but it is also good to keep it for several months. Something that did not seem strange to you when you initially saw it might answer a few questions later on down the road, so make sure to purchase a security camera DVR that stores your footage for at least a month or two. Having surveillance footage is a great help in the event that someone does steal your precious belongings; it can help the police to track down even the craftiest of thieves in many situations.
How Can Having Surveillance Footage Benefit Me As a Business Owner?
Although having surveillance footage can be very beneficial for homeowners, it is possibly even more important for business owners. Since most business owners open their doors up to a variety of people during business hours, they certainly cannot trust or keep their eye on everyone. Having surveillance cameras can work as an extra set of eyes when business owners and their employees are too busy to keep track of what is going on in the store, and it can also serve as evidence in the event that your business is burglarized or vandalized. Along with working as proof of these events and valuable evidence when the police are looking for the suspect, surveillance cameras can also work as a wonderful scare tactic; in fact, simply having cameras hanging inside your business and outside monitoring your property will be enough to make many thieves think twice.
One main problem that many retail store owners and other business owners deal with is shoplifting. Even minor shoplifting can really add up over time, and it is important to take care of these issues as quickly as possible. Fortunately, a security camera DVR system can help you to prevent shoplifting; y monitoring your cameras, you or your employees can approach someone that might be acting suspiciously. You will also have visual evidence that you can hand over to the proper authorities in the event that someone steals something from your company.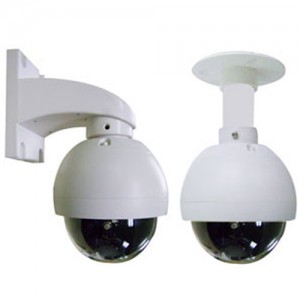 Surveillance footage can help in other ways as well. Unfortunately, many business owners find that they cannot trust their employees not to dip their hands into their cash registers and not to swipe stock, office supplies and other merchandise. Having security cameras around is often enough to scare these individuals out of the idea of stealing, and it can help employers to confront the individual about the situation.
Lastly and possibly most importantly, surveillance cameras can help to prevent break-ins and robberies. Most burglars will look for a business that has no cameras at first, so your business might be passed over when someone is looking for a business to rob. If a thief gets cocky and decides to try it anyway, however, you will have the perfect proof that you need to help law enforcement officers to catch the burglar; this will not only prevent him from stealing from others in your area, but you might even get your money or merchandise back if you act quickly enough.
Monitoring your surveillance footage is a great way to keep tabs on these events; this footage can help you to identify a larcenous employee so that you can take appropriate action, it can help you to prevent shoplifting before it actually happens and it can help you in other ways, but storing your surveillance footage is important as well. You never know when something might happen, and you want to make sure that you have visual evidence to give to the police and to help you to take proper steps. You also never know when what might seem minor could turn out to be much more serious, and having the ability to watch old surveillance footage in order to search for suspicious behavior can also help you to cut down on crime in and around your business.
What Are The Other Advantages of Having A Surveillance Camera System?
Along with providing you with excellent safety and security, surveillance camera systems can even help you to cut costs. Many insurance companies offer discounts for homeowners and business owners who have surveillance camera systems and burglar alarms, so consider contacting your insurance agent today to find out if you qualify for any discounts.
It is also always a good thing to witness your family, friends or employees doing the right thing. Surveillance cameras can help to assure you that your employees are truly doing a good job or that your babysitter is really as responsible as you hoped that she was. Along with bringing you peace of mind when it comes to safety and security, surveillance camera footage can also help to bring you peace of mind when it comes to people that you love and care about. You might even be surprised by the nice and memorable moments that you capture on camera due to your surveillance camera footage.
What Should I Look For When Purchasing a Security Camera DVR?
The type of security camera DVR system that you purchase can make a big difference when it comes to security. Although, just as with nearly anything else, there are tons of different DVRs out there at a variety of prices, you have to remember that you get what you pay for in most cases. Although purchasing a cheap DVR system is certainly better than having no security system and DVR at all, it is often worth your while to invest a little more money into a higher-quality system; this can help to keep your home or business fully protected.
Purchasing a cheap DVR system that does not have all of the features that you need can also be a waste of money in the end. Many people purchase cheap DVR systems in the attempt to save money, but they often find that these cheap systems are not sufficient for their home or business-related security efforts. They then go out and purchase a brand new DVR for much more than they paid for their first one, and their old system ends up going unused or being sold for much less than they actually paid for it. Therefore, you can really save money and be better protected if you do ahead and do your research and set aside enough money to purchase the DVR system that you really need.
When shopping for a DVR system for home security, you can often get away with a smaller system if it has sufficient features. The type of DVR system that you purchase will depend on the number of cameras that your security efforts require; a home that can be adequately protected with four security cameras will require a four-channel DVR system, for instance, while a larger home that requires 16 security cameras for proper coverage will require a 16-channel DVR system. Although you might be tempted to go with the smaller system initially in order to cut costs, it is better to purchase a larger system if you think that you might need it in the future; if you purchase a system that cannot be hooked up to enough cameras, you will eventually have to replace the entire DVR system or you will have to supplement it with a second system. Therefore, it is best to plan ahead and purchase a system that will work adequately for years to come.
Another thing to keep in mind when purchasing a security camera DVR system is the number of features that it has. Although you might think that a bare bones DVR system will be sufficient, you might later find that many of the features that are available can be very useful. Make sure to choose a system that has plenty of memory so that you can record months of surveillance footage; many of the cheaper options will still store surveillance footage for up to three months. Also, look for a DVR system that allows you to insert an external storage device, such as a USB cord, in case you need to transfer your surveillance footage onto a more portable unit.
With some careful research and shopping and with appropriate placement of your security cameras, a DVR security camera system can be highly beneficial. Having access to months of surveillance footage of your home or business can be handy in more ways than one, and you will feel much more safe and secure if you know that your property is being properly protected.