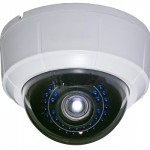 Protecting your business from theft is an important part of being a business owner. Many companies use security cameras to monitor employees and guard against theft. There are a variety of security cameras available and the kind you choose will depend on your needs. The first step is to decide how much security protection you need for your business. Do you want to monitor all hallways, inventory rooms and entry points? If so, you will need a security camera system that can accommodate multiple cameras and has large storage capabilities for recording.
Motion Sensitive Cameras
These cameras are a good choice when you only want to capture images when the camera detects movement. This type of camera system does not need a lot of storage. These cameras are triggered by sensing heat. If you want to monitor the entry points into your business, these cameras are a good choice. You can also choose a camera with night vision. When the camera senses low-light conditions, the night vision starts recording. This is a great way to monitor your business at night. Motion sensitive cameras with night vision are available from many security camera manufacturers. You can also consult with a professional security company to choose the right camera for your business. Correct camera placement is an important part of any security system. The camera's sensitivity can be adjusted to accommodate varying business security needs.
Common Types Of Security Cameras
There are several common types of security cameras available on the market. Does your business need a camera shaped like a bullet or dome? There are advantages to these types of cameras. A security camera that is shaped like a bullet is a common type of camera. They are used most often when you want the security camera to be seen. However, a dome shaped camera is meant to be hidden. The domed security camera hides the angle of the camera from viewers. These are often used to shopping malls, banks and retail locations. If you want your security cameras to be seen by employees and others, then choose bullet shaped security cameras. Bullet cameras are often mounted on the wall or ceiling or at entry points. Hidden security cameras can be used to detect theft in inventory rooms or cash registers. These cameras are not meant to be detected and are often used by businesses to detect theft.
Advantages Of Security Cameras At Work
There are many advantages to installing security cameras to monitor activity. Theft can happen at any time and having the capability to record the event is a great advantage. You can offer proof to law enforcement, insurance companies or others should there be an incident at your business. Monitoring your business with security cameras can also reduce the risk of company property theft. If employees know there are security cameras present, then productivity can be improved. New technologies have improved the images that are produced and the costs have been lowered. When you compare the cost of a new security system versus the cost of theft, the security system is a good investment.
Infrared Security Cameras
Infrared security cameras capture colored images when there is sufficient light available. When the camera detects low-light conditions, the images are produced in black and white. These cameras will not produce an image when there is no light at all. The security camera must be equipped with night vision in order to produce an image. Infrared security cameras are useful when there are low-light conditions such as those found inside a business at night. If you want to monitor the entry points of your business at night, be sure the camera system you choose is equipped with night vision.
Where To Place Your Security Cameras
There are specific areas where security cameras can be installed to enhance security at your business. The entrances and exits to the building are an important area to monitor. You should develop a system where visitors must sign in when they visit your company. The cameras should have a clear line of sight at the entry point. The exits are an equally important location for security cameras because they give a clear indication of who leaves the building. Security cameras placed inside the warehouse where you store business supplies and equipment is another important area that needs to be monitored. If your business conducts customer transactions, then this would be another key area for camera placement. Place security cameras outside of your business that captures the parking lot. This is an important area in case of vandalism. You will be able to capture images of anyone lurking in the parking lot after business hours.
IP Security Cameras
Internet Protocol security cameras are also known as IP cameras. These cameras allow you to record images and view them from anywhere that has an Internet connection. The main advantage is convenience of viewing. You could install IP cameras in your business and monitor the images from your smartphone or computer. If you are out of town, you can keep an eye on the office from almost anywhere. These cameras are affordable and easy to install. Start-up businesses are often on a tight budget, and purchasing a security system with IP cameras is an affordable option. IP cameras offer clear images and peace of mind. You can choose to view live or recorded images. Consider hiring a security professional to come to your business and do a security audit. These audits are a perfect way to find possible security flaws that may exist. An experienced professional auditor will walk through your business and make recommendations about security cameras and systems.
Wired Versus Wireless Security Systems
Choosing between wired and wireless security systems is a matter of understanding the advantages and disadvantages of each type of security system. A wireless security system is easy to install but the system can pick up interference from other wireless devices. A wired security system is harder to install, but it is not affected by interference from other sources. Wireless security systems usually cost more than wireless security systems. The main advantage of wireless security systems is the ease of installation. Seek professional installation to ensure your security system works properly. Even a wireless system can be installed wrong if you are not familiar with security camera installation techniques.
Intrusion Alarms
An alarm system should be combined with surveillance cameras to enhance the security to your business. An audible alarm can frighten away an intruder. These alarm systems can be installed to sound an alarm on the outside of your business as well as the inside. This is a great way to alert the community or anyone that passes by that your business is at risk of theft. A monitored alarm system is best in order for law enforcement to be summoned immediately. A professional alarm company will place security sensors on doors and windows to prevent access into your building. If any of these areas are tripped, then the alarm company receives the signal. You can also set the system up to contact you at the same time as law enforcement. The combination of an alarm system and surveillance cameras will give you a high level of security protection at your business. Consult a professional security company to get started.
Vault And Safe Systems
Another way to protect your business is to have a vault or safe installed. This will add an additional layer of security to your existing security plan. Place cash and important papers inside your safe when the business closes. Make sure the safe is hidden from plain sight. Your cash and important papers will be protected until you return to work. A fireproof safe is the best protection against theft or fire. A high-quality safe will have a sturdy lock that makes tampering almost impossible. A professional security company can advise you on the different types of vaults and safes that are made for businesses.
Access Control Systems
Controlling the access into your business during normal business hours is an important way to reduce security risks. You can control this access by using an electronic card system or intercom entry systems. Combined with a surveillance system this can be an effective security solution. An electronic card system can be accessed from any computer to receive valuable data. These systems will tell you the times of entry or exit, and the identification of whomever accessed the building. This is important information if you have an incident of theft. An intercom system can also be an effective way to control access into your building. Intercom entry systems can be combined with a surveillance camera to give you a view of the visitor. Controlling access into the building will also improve security for employees. These systems are capable of producing audio and visual communication. Some companies simply restrict visitors into their facilities by a visitor sign in method. This method is not as secure as the locked door and access control methods.
Adequate Lighting
A business that is well-lit at night is a deterrent for many potential thieves. The lights in most businesses make up the largest part of a company's energy bills. Solar lights with motion detection capabilities is a great way to light up the outside of your business without spending a lot of money. Make sure the entry and exit points are lit with bright lights. Motion detecting lights work by sensing movement and heat. Solar energy lights are a good investment because they will pay for themselves after a short amount of time. The inside of your business should be dimly lit at night with surveillance cameras monitoring the business at all times. Some companies hire a professional security company to monitor their surveillance cameras at night. The security methods you choose will largely depend on your security budget.
Employee Safety
Ensuring that employees are safe is the responsibility of all business owners. Security in the workplace requires creating a good security plan. Employee security involves protecting employees from possible harm through other employees, job safety training and fire or weather-related emergencies. All employees should know and understand the company's security plans in the event of an emergency situation. Fire sensors, surveillance cameras and employee background checks combine to produce a safer work environment. Develop a security plan by contacting a professional security company for help and guidance. The types of security you choose will depend on the type of business you own and the company's security budget. Background checks on all employees can prevent some potential problems but they are only a part of a good security plan.
Additional Business Security Tips
Security in the workplace does not end with surveillance cameras and equipment. There are other security methods that should be in place that include computer, customer data privacy issues and regular security audits. Computer security techniques include virus protection and controlling access to sensitive company and customer data. Privacy laws require businesses to protect the privacy of their customers. This includes protecting credit card numbers, addresses and other sensitive customer information. Businesses also need to limit access to sensitive company information such as financial information. Hiring a computer security expert to create a data security program for your business is the best way to ensure your data is secure. Depending on your budget, you could hire a computer expert on a full-time or contract-only basis. Computer security experts can help you identify your company's security needs. Limiting employee access to certain areas on the computer will improve the level of security in your business. Security in the workplace requires a great deal of planning in all areas. Hiring a security expert to conduct regular security audits will help you identify your company's security needs. Contacting a professional security company is the first step to developing a security plan for your business. These experienced professionals will work with you to create a security plan for your unique business. Improving security at work can give you peace of mind.