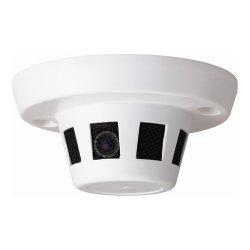 Closed circuit television systems are used just about anywhere you can think of as a way to help transmit the video signals into a specified area using a small amount of video monitors. Wireless systems are mainly used for the purpose of watching over various areas, such as an airport, office, casino, bank, convenience store and many other areas that attract a lot of public traffic.
These systems are normally used as a way to help prevent any crime and identify anyone in the area. Someone sitting in a surveillance room is responsible for monitoring all of the cameras to ensure nothing funny is going on around the property. Wireless systems can be used for a specified amount of time or on a continual loop. An advanced closed circuit system will often utilize a digital video recorder, but there are still individuals who like to utilize an analog camera because of the still photo options. Depending on what type of camera you are using, the images will be able to be saved to a hard drive or a DVD.
In 1942, the very first closed circuit television system was used. However, it was not used as a crime fighting apparatus until 1968. The wireless systems are now proving to be one of the best deterrents when it comes to fighting crime. They are utilized in numerous inside and outside locations around the clock. Some of the systems will even come equipped with a built-in device that allows them to communicate with an individual who is within a specified range of the surveillance camera.
Most of the modernized surveillance cameras are available in miniature models offering high-definition capabilities. They are able to focus on even the tiniest of details, and often times you will find them linked directly to a computer. Some of the modern type systems are able to identify an individual's age simply looking at their pictures while others are able to identify the individual based upon their biometrics.
The systems are widely used as a way to monitor the flow of traffic and help send the desired information into a GPS system. They can be used as a way to spot any potential issues with the traffic, such as an accident or a jam. People who are worried about their safety when riding on a train or at the amusement park will no longer have to be concerned because these cameras will ensure their safety. Another great alternative is that they are able to monitor any luggage that may be left unattended at the transportation stations.
Some people believe that having one of these systems in place is essentially invading their privacy, but they are not going anywhere anytime soon. The systems have proven time and time again to be invaluable in today's day and age, especially when it comes to all of the terrorist attacks that are happening around the world. They are extremely effective when it comes to monitoring the movement of a criminal or as an investigative aid.
Closed circuit television systems have been used for a number of different objectives over the years. Back in the beginning days of broadcasting, various television shows and live sporting events were broadcast through nothing more than a closed circuit television system. Often times you will find that they are used for filming a low budget show, but they can also catch some of those really embarrassing moments out on the streets.
There are numerous security companies that specialize in wireless closed circuit television systems, so you will be able to monitor your property around the clock, regardless of whether it is your home or your business. Systems are usually installed on your property and then you are required to pay a monthly premium to have a company monitor your surveillance system for you. You can choose from a variety of styles when it comes to camera type, as well as colors and sizes to meet your specifications. If you are purchasing a wireless system, you need to make sure you have read through all of the fine print on your contract. You might also want to make sure you have a warranty to go along with your system as a preventative measure.
For more information please contact us.