Security Camera Power Supplies
Every Security Surveillance System requires some form of power supply for the cameras. Some CCTV Cameras use AC Power, some use DC Power, while there are some that are Dual Voltage. This means that they will accept both AC and DC Power. It is important to take note of the power requirements of your Security Cameras when choosing your CCTV Power Supply.
Security Camera Power Supplies come in 4, 8, 9, and 16 channel versions as well as AC and DC Voltages.
So, depending on the voltage requirements of your Surveillance System, you may need to mix and match your power supplies to meet your individual needs.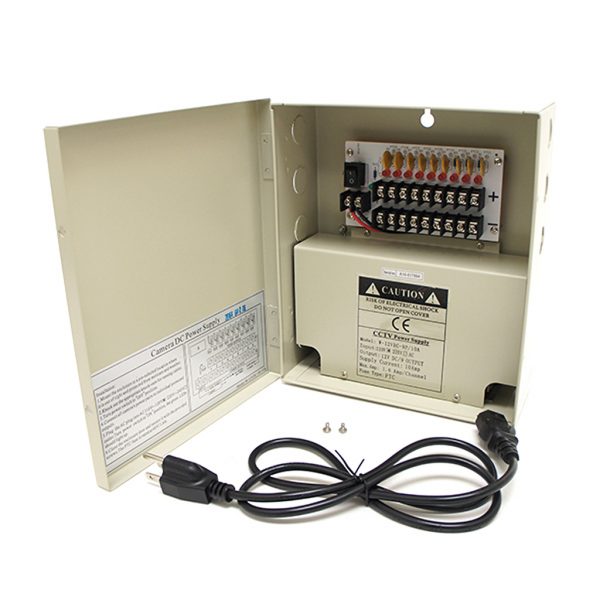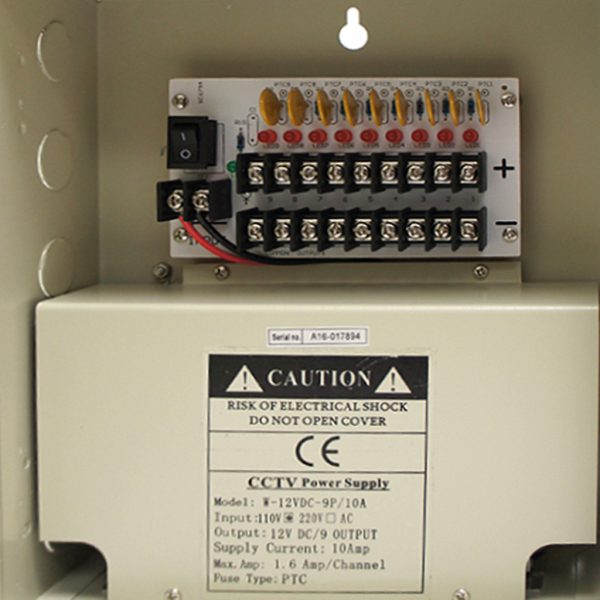 ---
Specifications
Power Input

:

110/220V AC

Power Output

:

12V DC per channel

Current

:

10 Amp

Max Amp

:

1.6 Amp per channel
$

61.11