Description
Description
Another great package to choose from is this new Elite Series Access Control Package that is capable of controlling up to 4 doors for your building and works with our free PSS Software. The 4 door controller will be neatly packed into a high quality, UL Rated, 12V DC power supply that also has surge protection and a fire alarm interface so you can easily connect to your fire alarms. We've included everything so you can control access to 1 door with a UL listed 12v DC 4 channel 12A power supply, the 4 door DX series TCP/IP Web Server Controller, 1 Keypad Access Control Readers, 1 Request to Exit Buttons, 100 feet of 18/2 Power Wire, 100 feet of 22 Gauge Stranded and Shielded Cable, 10 Access Control Cards, 10 Access Control Key Fobs and your choice of 1 magnetic lock or 1 door strike.
At the heart of this package is the ACP-EL4 from out Elite series of products. It is a surface mounted, Four-Door Access Controller that lets you set up a complete access control system. With this controller you can combine up to four card/fingerprint readers, four electronic locks, four exit buttons, four door sensors, and a number of different alarm functions into a fully integrated computer-managed system (all readers, locks, sensors, exit buttons, and alarm devices available separately). It efficiently communicates with your readers using the RS-485 and Wiegand interfaces and via TCP/IP RJ45 with your computer. There's a 16MB storage capacity that gives you room to store a massive number of 150,000 event records and the ability to recognize up to 100,000 unique card holders.
You can configure the controller to grant access to your property using a card, password, fingerprint, or a combination of those forms of identification. The alarm interface allows for integration with door time-out, intrusion, duress, and tamper alarms. Some of the other capabilities include anti-passback which prevents a card holder from passing the card to another user, multi-door interlock that keeps card holders from passing from one area to another and multi-card opening for special situations where the door will open only after consecutive verifications by a combination of several card holders. The controller is capable of supporting 128 groups of schedules to allow access to sets of employees at only certain times of the day, and 128 groups of holiday schedules for temporary schedules.
This measures 16in (H) x 16in (W) x 4.5in (D) and has both 1/2in and 3/4in knockouts. We've also included a 2.1mm Female Lead Plug that will allow for easy connection. You can add our EL reader or a 7 AH @ 12 Volt Battery Backup Power Supply by using the dropdown above. It is compatible with all of the DX Series Readers, Locks, Cards, Fobs, etc., and if you need any assistance with the setup, you can count on our FREE US based tech support staff.
This product comes with a 3 year warranty! FREE US based tech support for the life of the product! For further warranty information, click here.
This standard 1 Door Access Control Package Includes:
1 x 12V DC Power Supply, UL, 4 Outputs 12 Amps, w/Fire Alarm Interface

1 x Elite Four Door TCP-IP Webserver Controller

1 x DX Series Weather Resistant 125MHz Keypad Access Control Reader

1 x DX Series Small Zinc Alloy Luminous Exit Button w/ Back Box

100 x 22 Gauge 6 Conductor Stranded and Shielded Cable by the Foot
                     – (AC-226-FT)

100 x 18/2 AWG Power Wire by the Foot
                     – (PWR-PF)

10 x DX Series Credit Card Size 125KHz Access Control Cards

10 x DX Series 125KHz Access Control Key FOB (Black)

1 x 2.1mm Female DC Plug With 8 Inch Flying Leads CABLE

1 x DX Series 600lb Magnetic Lock With Time Delay
OR

1 x DX Series Standard (Fail Secure) Door Strike

Battery Backups 7 AH @ 12 Volt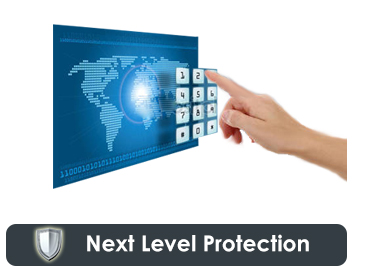 Full Line of Access Control
Access Control Proximity Card Readers and Electronic Door Locks and more!
Model
ACP-EL4
Main Processor
32 Bit
Memory
16 MB (32 MB external)
Nine (9) Total Inputs
– Four (4) Door Sensors
– Four (4) Exit Buttons
– Four (1) Alarm
Five (5) Total Relays
– Four (4) Door Locks
– Four (1) Alarm
Card Holders
100,000
Events
150,000
Schedule Settings
– Schedule: 128 Groups
– Period: 128 Groups
– Holiday: 128 Groups
Reader Compatibility
Wiegand, RS485
PC Compatibility
TCP/IP, RJ45 (10/100 Mbps)
Power Supply
– 9 to 15 VDC, 500 mA
– Requires a separate 12 VDC power supply
Operating Temperature
-22° F to +140° F
Dimensions
8.23 in x 4.57 in x 2.01 in
Net Weight
1.10 lb