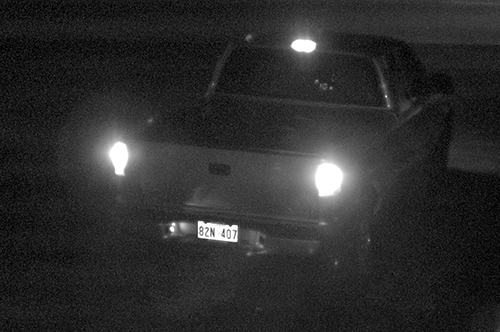 Using a surveillance camera to capture video footage of the license plates of vehicles that are entering and leaving an area has proven to be an effective way to have a record of the traffic at the location. Law enforcement agencies across this country are making use of this technique more and more commonly. It has already helped them to gather information that has helped them follow vehicles thought to be driven by individuals that were suspected of crimes, even when the officer is nowhere near the vehicle. The data that these cameras provide can be invaluable if a crime takes place, allowing someone to review footage and know who was in the area with certainty. The data collected about these license plates can be more helpful to law enforcement officials when trying to identify a suspect then the highest quality images of a suspect's face. The installation of security cameras for this function may seem deceptively simple but if it isn't done correctly you will not get the video that you need. This article will provide with the information that will you to accurately record video footage of license plates every time.
The first consideration that you should look at for licenses plate capture is the location. Finding the right place to record useful video of these small fast moving targets is a key element in the process. The place where you set up for this should be a place where traffic is already controlled in such a way to be beneficial for this process. Someplace where traffic is already forced to stop, such as a stop sign or the gate of a community, is an ideal spot. The entry way of a gated community is probably the best location because it will also be a place where there are fewer lanes of traffic and you will need a dedicated license plate capture camera for every lane of traffic that you're monitoring, so fewer lanes will require fewer cameras to get the video footage that you want.
The next thing that you should consider for this process is making sure that you have the proper equipment to record the best possible video of the license plates. There are many different security cameras on the market today that offer high quality video, but few are actually designed to record high quality video of a license plate. The cameras that perform this function correctly have to be able to deal with the glare of light bouncing off the reflective surface of the plate, angles that are often challenging, widely varying illumination levels, being able to record video of a moving target that isn't blurry and they usually have to cope with moderate to long distances. All of these factors, in addition to other location specific issues that haven't been mentioned, that the camera must deal with are the reasons that you really need to have a surveillance camera that is specifically designed to capture video of license plate despite the difficulties.
Another part of this process that you must account for, in order to do it correctly, is properly monitoring the area where you will be identifying the license plates as well as providing an exterior view of the vehicle. A camera that can capture video of the car or truck and its activity will provide you with some very useful information particularly when you can identify the vehicle's license plate at the same time. Making sure that you at least have a reasonable high resolution camera for this overview purpose is a very good idea, but it doesn't need to provide the same type of high quality of video that the license plate camera should. A moderately high quality camera for the overview role will allow you to have a high level of detail in the video shot to help you get an accurate understanding of what type of vehicle the license plate is attached to and how many passengers are in it. This over view camera can also provide other details about the vehicle such as the relative speed that it's traveling and whether it's being driven recklessly or not. It's also a good idea to get a camera for this purpose that has a varifocal lens so that you can adjust it to the camera view that's needed from the position that's available for mounting the camera. This type of lens will let you compensate for a reasonable amount of distance from the targeted area and make sure that it's focused on the exact point that you want.
So now we have established that an overview camera needs to be mounted in such a way that it can view the traffic choke point where you are going to be capturing video of license plates. The next step is to make sure that you have the surveillance camera that will actually be doing the license plate capturing in the right place. The traffic point that you choose for this installation should allow you to know where the target vehicle will stop. The license plate capture will need to be positioned in such a way that it's field of vision will be focused and the lens will need to be zoomed in to the point that the license plate will take up about sixty percent of the camera's view. Make sure that you take into account the varying heights of the different types of vehicles that will be traveling through the area. You will need to have one dedicated license plate capturing camera set up this way for each lane of traffic that you wish to monitor.
Once you have these cameras set up in the manner that's described in this article, you should be ready for monitoring the traffic in the area in great detail. It's a good idea to test how the camera views will catch the license plates where the vehicles will be stopped and the make the fine tuning adjustments in order to guarantee that you will be getting the video that you desire.