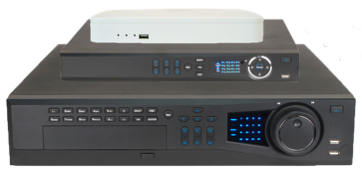 Security camera systems come in many different forms and its best to know the difference between them all to help decide what system works best. Here at Security Camera King we sell three different types of technologies. They all have their advantages and disadvantages and just like everything else the more advantages you get with a system can come at a price. Starting at our lower end models is our Analogue cameras which have been the pioneer of security cameras and have served us well. Going to the top is our IP camera systems which produce high definition quality picture and is becoming a standard in the security camera world. Then right in the middle is our HD-CVI camera system which utilizes Analogs existing cable technology but delivers the same picture quality as our IP systems. Given the different options of security camera systems to choose from can give a little confusion but once broken down and dissected will turn confusion into knowledge and help make the right choice for a security system.
When security cameras became popular the first technology was called Analog. These systems worked by using coaxial cable to transmit signals from the camera to a recording device such as a VCR or more relevant a DVR. This technology has worked well for years and is still around today. The benefits of Analog are that its cheaper than most other systems, it is very reliable, and has many options of cameras and DVR's. Analog is considerably cheaper then and IP or HD-SDI system and still gets the job done. To put in perspective, the difference in cost, if placed side by side a comparable 8ch Analog system and a 8ch HD-SDI system you will spend over 50% less on a Analog system. You won't get the same picture quality but if you're looking for a dependable video security system that will provide you a quality picture then this is the best option. The reliability of Analog systems is considerably higher than other systems because of the technology it uses and how it has been perfected for years. They increase in dependability if they are installed correctly and if quality cable was used during the install. The last benefit of Analog camera systems is that they have a wide verity of cameras and DVR combinations to help fit your budget. Cameras can have different technologies that can help with license plate capture or allow you to see at night with a technology called Infrared light and DVR's can allow you to record at better resolution and faster frame rates. Analog is not the top choice but can give reliability and more options than most other systems out there.
IP stands for "Internet Protocol" which is the next camera system on the list and for most would be the best system for the money. IP camera systems work by using a standard Ethernet cable to connect several cameras together to your LAN "Local Area Network" in your house. What's nice about IP cameras is that you don't have to use a recording device on the other end to operate them, they all consist of their own web based program that can be accessed through your computer or a phone for viewing or local camera recording. IP cameras have the most sophisticated technology that gives them ability to achieve these types of operations. If the need to record your footage we sell NVR's "Network Video Recorders" that allow you to connect up to 128 cameras to a single recorder. It also make it a central viewing station for all of the cameras you set up instead of logging into each individual camera. The cameras themselves can have different types of lenses which gives it the ability to view far away objects without distortion or view a wide shot for more coverage. The best thing about IP camera system is that you can record at a high resolution. In some cases you can record as high as 10 Megapixels! That's 5x the size as your standard 1080p HD TV. With that picture you can digitally zoom into a video with little to no distortion. There are also other benefits to IP camera systems like POE "Power Over Ethernet" which allows you to use one cable (Ethernet cable) to send power and data to avoid the use of and additional power cable. Doing so can save you time and money for installations and repairs. IP camera systems are becoming more affordable every day and will eventually become the standard in security cameras.
Getting the best shot is what most people are looking for in a security camera system and this can be achieve using the same technology as out predecessor the Analog camera system. HD-CVI can give you the reliability and price of a Analog system but the picture quality of an IP camera system. There are also a lot more benefits to using a HD-CVI camera system for example you can transfer video, audio, and data all through the same coaxial cable. This is something that is possible through IP but new to Analog. This is a benefit because it will save you on wiring and time with configurations on each unit. It also makes it possible to control the OSD functions of the camera at the DVR source. This makes it easier to manage your fixed cameras as well as PTZ's (Pan Tilt Zoom) The biggest advantage is you can record at 720p resolution ,normally found on a IP camera system, for over half the cost. It is a growing technology but shows its true potential in the field.
Knowing the products and technologies in the security camera industry can give you the upper hand in selling or for personal use. Analog gives you reliability and options all at a reasonable price. IP producing quality picture and on the move to becoming an industry standard. Last but not least HD-CVI which gives you most of the benefits of IP with a similar cost to Analog. Now that its broken down you can digest the information to make the best choice.