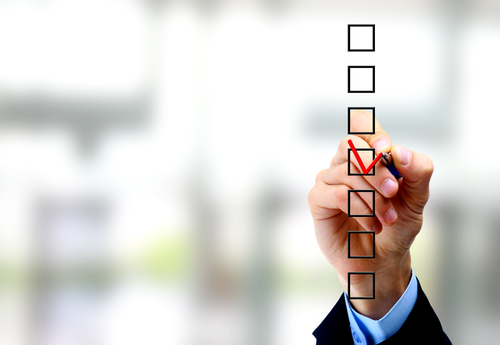 When shopping for a security camera system, its very easy to fall into any of the traps set by good marketing and advertising. You have to navigate through oodles of jargon and flat out lies in order to even start your decision. Here's a few ways to tell whether or not you're getting a good system from a reputable company (and no. Just because a company is "big" doesn't make it either a good system, or the makers/marketers any more reputable).
1) Tech Support. Quite possibly the biggest factor. It doesn't matter how amazing the picture is, or the quality, or anything else. If the manufacturing company doesn't offer accessible support, you're eventually going to be very unhappy. All things technical eventually, if not immediately have an issue. You want to make certain that you can actually reach someone in the event of an issue. Make sure there is more than one method as well. You want options like email, forums, phone lines, and online resources. Perhaps even go as far as give it a test run. Pretend you've had an issue before you've even bought something. What are you going to do? Can you find email contacts? Are there frequently asked questions sections in their resources? Can you get through to tech support? Does anyone answer the phone numbers provided? If you have a problem at any point, you want to be able to get it resolved. Support contact is imperative.
2) Warranty. Actually, not just if it has one either. Warranties are only as good as their usefulness. Some warranties don't actually cover anything. Also, some are flat unclaimable due to the fact that there is no one to contact if or when the system has an issue. If a company has two different warranties for two different products, there is most likely a reason for that. There are obviously differences between tiers of products. You really want a two to three year warranty if you can find one. Some companies offer five, six, seven, and rarely more years of coverage. Again, this could be because they stand behind their product, or it could be because they have no intention on being around when it comes to pay the piper. Be leary of excessive warranties. One or two years is the standard. Low voltage electronics are not designed to last this long due to the fact that they are typically out of date technically in under three years. Essentially; you're most likely going to want to replace them in two to three years anyway.
3) Value. Bang for the buck. No one likes the feeling they get when they buy a system and find out next week it went on sale, got discontinued or closed out, or is comparable (if not exactly the same) as another system for less money. Contact the company selling the system and find out these things. Also find out what is actually inside the machine. There aren't a lot of chip and processor companies out there. The likelihood that you can find the exact same components on the market in another housing is very very good. Don't base your entire decision on this, but use it as a "tiebreaker". Companies do not usually support products their competition have sold, even if they are exactly the same. Just because you got a great deal doesn't guarantee your long term happiness. What I find to work (often) is simply ask the company you like more to meet/match the price. They most likely are already familiar with the competitor. They may not match it all the way, or be happy about doing it. But they will most likely give you a price that will at least satisfy your pocket.
4) Future-proof. This actually goes more for the infrastructure involved with your system components. Often people are concerned about how long their components will last, and not at all about the cables and connectors that are involved. You really must consider this element as critical. As technology gets phased out, it becomes scarce. IDE hard drives are an excellent example of this. This was the standard for years, and within a single year they pretty much disappeared to the successor (PCI). Now its nearly impossible to find them. This too is somewhat true of the cables involved. You may think "big deal, cables are cheap". However, your time isn't. Even worse if you need to pay someone else to do the work. Being able to use your cables for future systems is probably going to save you a bundle later. Try to choose a cable type that can be used for something other than cameras (like Cat 5 or Cat 6). This will increase the likelihood of you getting future usage from them.
5) Knowledge. This is another common sense factor that often gets overlooked. The market is full of importers and warehouses. Yes, you can most likely get a deal from them. However don't forget to consider the amount you know about security camera systems. A discount computer is fine, due to the fact that you've most likely owned several dozen and are also most likely well-trained on the operating systems they work in. But have you spent the same amount of time working on camera systems? Choosing a company that knows its products can save you massive amounts of headache in the long run. Checking their website may give you some insight as to whether or not they know what they are selling. However, too often material on websites gets stolen, reworked and reworded, and then re-posted again. You really need to contact the company. Use several methods. Call them. Email them. Fax them. Use the methods you prefer. Do a little discovery to see what other contact and information forms they may have. A running forum perhaps? An active and updated online database? A video database? A YouTube Channel? All of these things can and will help you acquire knowledge quickly and efficiently when you need it.
Clearly the quality, capability, and performance of the equipment you choose is important. But also is being able to learn how to use it, getting it repaired or replaced, and upgraded. In today's market, there are so many good (and bad) alternatives that you really need to consider the place you purchase from as much (if not more) than the equipment itself. After all, you may save 50% on your purchase. But what good does it do you if you can't use it at all?