This is a video demonstration of how to install a vandal dome infrared security camera that comes in our packages. This is the box that the camera comes in.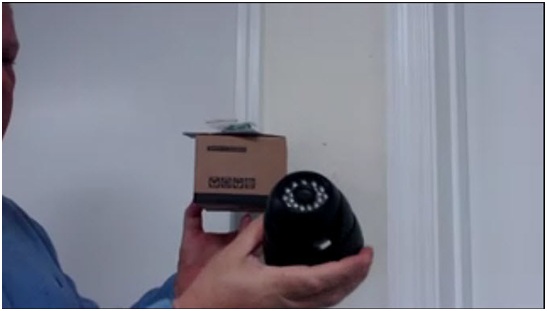 Included with the box is the instruction manual as well as the accessories which include the screws and the vandal dome security camera itself.
And now we're going to go ahead and install the camera and what were going to do is we are going to first unscrew the housing.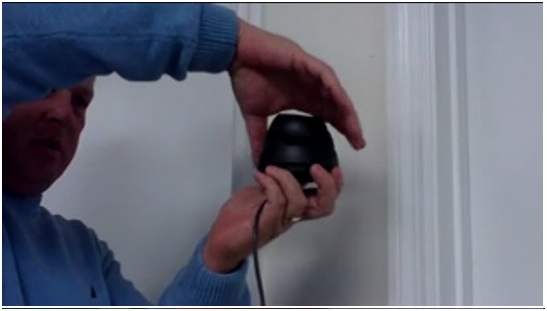 Once you unscrew it, the housing will separate and in addition you'll be able to actually remove the camera from the mounting housing itself, then what you'll want to do is go ahead and place the housing on the wall where you want to install the camera.  And then go ahead and place your screws then screw them into the wall.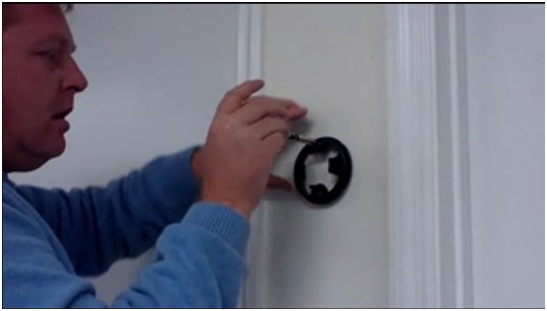 First you'll just screw one screw into the wall, and then . . .we'll go ahead and screw that one screw in . . .
You'll notice it's very easy to install, it's almost self-explanatory.  The camera housing is made out of aluminum.  It is indoor/outdoor rated, all weather, IP66.
Now you can go ahead and run your cable through the housing and as you run that you'll bring the camera back up and then you'll just suspend it in place . . .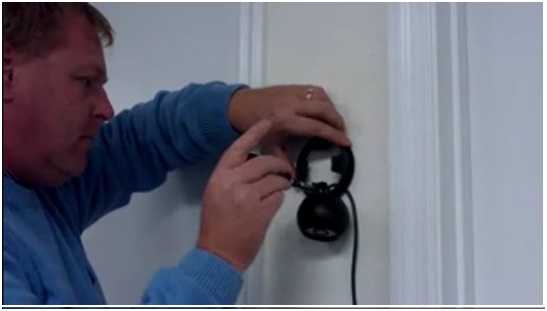 Once you place the cord into the flush mounting the channels that are setup for the flush mounting.  Then you can go ahead and place your next screw and tighten down the housing.
For video demonstration purposes we'll just go ahead and use two screws normally you would go ahead and mount it with four.
You can position the camera in almost any direction that you choose.  You always want to put it with the LED, the red LED pointed up and the rest pointed down.  Then you'll just go ahead and screw in the housing itself.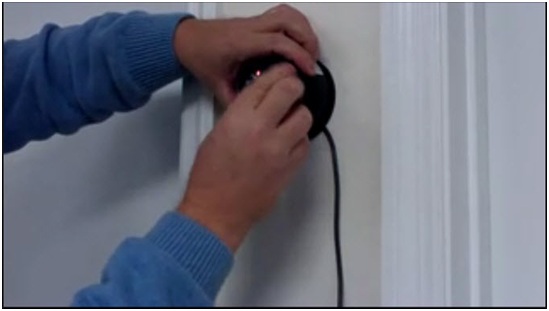 No special tools are required.  And then you can put the finishing touches of the positioning of the lens before you completely tighten it down.
Then that is the complete installation of one vandal dome infrared security camera.  And you'll notice that we have this one pointed here in this direction but it can be pointed in any direction at all.