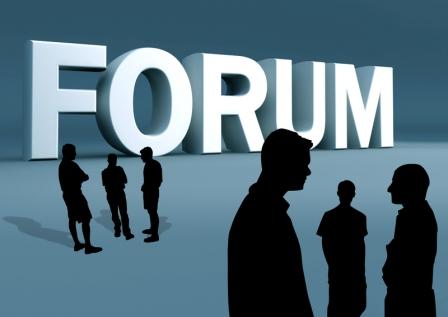 My name is Daniel and I have worked for SCK going on 2 years now. I am the self-proclaimed lead technical support person. I have by now heard just about every problem a person could have or might have had with their equipment. The biggest complaint I get from customers after purchase actually has nothing to do with our products. It has to do with our competitors. The lack of quality or features is not topic of discussion as you may think. Complete lack of support is… If you have purchased CCTV equipment from other vendors you know what I mean.
On a daily basis I have people asking how to do setup recording to remote access and everything in between. Here at Security Camera King, to help those that have not purchased equipment from us, the webmasters of the universe have setup an online forum.
In the forums you can ask about anything when it comes to cameras. I have many dealers and customer that have become very good with cameras and try to help out. Just the other day I had a new customer ask about remote setup. Then another customer answered him. It's great, I chime in with a few more tips and the new customer now knows what he or she needs to do to fix the issue. That is what we do for people that post on the forums that have purchased nothing… We will not short people on information. We have people asking for help on what type of system to use per environment. From relatively simple installations to apartment complexes, government buildings, local police, retail store fronts, bridges, horse farms, wild life preserves, beach front property, restaurants, manufacturing facilities, manufacturing processes, gated communities, parking lots, pharmacies. We help out with getting the right camera the right DVR or NVR per your environment. Not only can we make recommendations we also do installations locally, so we know what we are talking about. I can give you tips on how to pull cable through conduit and not have it bind up. Also we can help determine the best method for power, which is the most important to get good quality video footage. How to crimp you BNC fittings can be tricky until you do a few, so I can tell you how and show you a video. If you have ever done a CCTV installation you know how frustrating it can be not being able to ask the little questions. We want you to ask those questions, and we really want you to buy the right items the first time not the second time.
When you purchase a system for Security Camera King you get more than just the warranty. A warranty should be standard at any place you do business with. We will repair or replace defective equipment. It goes without saying that if a company cannot warranty their product clearly they area fly by night operation that should not be used. Some companies will still charge a service fee for warranty. At Security Camera King we will not do that. That is just not good business. All we ask is you return the item to us. Then we will promptly repair or replace the item and then we will return the device to you. If that's not fair I don't know what is.
I have prospective customers call all the time. They do not call sales first for one very important reason. People want to know just how fast they can get a hold of support for help. I have about 2-3 people a week on average that tells me as soon as I answer the phone I am going to buy from you because I get to talk to a live person. How awesome is that!?! It's almost like you don't get to talk to live people anymore when you need help. That is just the tip of the iceberg. With the technology we have access to we take support to the next level. I can remote into your computer on your local network. Once inside I can help set up remote access by getting the DVR or NVR configured to use your current IP scheme. I can change the DVR address or I can configure the router to match the DVR. If there are IP cameras involved it is better to setup a subnet that the cameras can use out of the box, and I can do that too. I can get port forwarding setup on router or modem. Now you can access the unit I can get window IE to operate with DVR for viewing. There are several hoops to jump through on the Internet Explorer, but I can get it to work. If for some reason the browser does not cooperate, I still have another trick up my sleeve. I can install TechPro SS remote viewing software for you instead. Configure the software and generally customize it to your liking. Another feature people need help with is motion detection. I understand how the pre-record, anit-dither, latch and latch record all work together. The pre-record is how far before the motion event is the DVR will record. The anit-dither is how long the camera must see motion before recording. In practice they effectively cancel each other out so recording starts when motion is detected. The delays can be adjusted to get say a person walking in the middle of the picture instead of on either side. Email alerts with snap shot pictures I can configure so you can see what happened. All the features and setup details that make the CCTV DVR system just amazing I can and will help with.
I know some of you are asking wow all these guys do is I can I can I can!!! There is a very good reason for that. We are veteran owned and veteran operated. Also I am a veteran that happens to be an employee. "I can't" has no place in our beliefs. We bring that determination to taking care of all past, present, and future customers.