French writer, historian, and philosopher Voltaire said, "With great power comes great responsibility". It appears that some that have great power through their knowledge choose to use that power irresponsibly.
It has recently come to my attention that there is a website on the Internet that allows you to see almost 10,000 IP Network Cameras that are using the default user names/passwords! These have not been secured with unique logon information and the host even has the Google Map coordinates showing approximately where the IP address of each camera originates. I realize that anybody who is really interested in doing this on their own could figure out how to do it but, this person has made it easy for perverts and potential criminals to see into people's living rooms, bedrooms and businesses and potentially even take control of said camera. I'm not going to give the website name because I feel that would be promoting this site, and in the eyes of someone who works in sales for the security industry, I feel that would be irresponsible and I don't condone it even though the host states that this is being done to bring the problem to light.
Many people think that the best way to keep their family or loved ones safe is to buy a baby monitor or security camera and possibly a DVR/NVR at one of those Big Box Stores or a Membership Club Warehouse and set it up so they can view it remotely on the Internet or their smart phone or tablet. I'm sure the initial intentions were good but now you have potentially opened your home, business or a family member's home to the view of anyone with a computer! Maybe that's the intention. Maybe you want to promote your business or make it so drivers can see traffic within your city. If that's the case, then keep the camera open to all who want to view it but please change the user name and password from the default for the administrator so that all users have the ability to view the video but cannot make changes to the camera settings.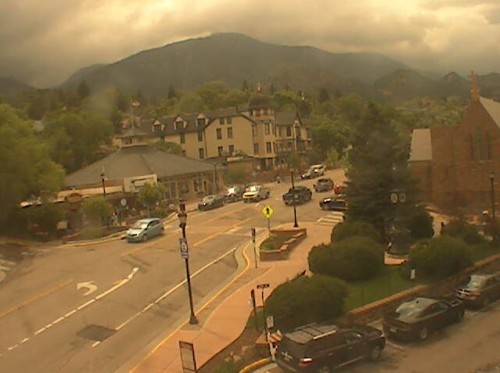 Beautiful Views of Denver
Don't get me wrong. I think IP Network Cameras are amazing! I think that you can keep your property and the people you care about safer with them than without them. The ability to view true 1080p images is useful for monitoring your loved ones, your business, your property, your employees and it's also useful because you can pair IP cameras with an NVR and produce a recorded image that is clear enough that you or the police can identify "The Bad Guy" if you should have a crime committed against you. You can put a flash drive into the USB port on the NVR, copy the recorded footage of someone committing a crime and hand that to the police for the most irrefutable evidence you can possibly provide if you have a quality camera and NVR/DVR!
If you're concerned about cost then you should consider this. Those single wireless cameras will cost you approximately $70 online or at discount retail store. They offer you the ability to record on movement to an online service, the ability to pan/tilt and the ability to see images in the dark using infrared (IR) technology all at a low, low resolution of 640 x 480. If you're just looking for a camera that you can hook up to your network and monitor, you don't need a cheap camera with poor resolution. For $83.33 you can get an inexpensive alternative . . . a 2MP IP Bullet Camera with 20′ of IR or a 2MP IP Dome Camera with 20′ of IR AND get our top notch US based tech support department to help you set it up and secure it so that you're not broadcasting it for the world to see!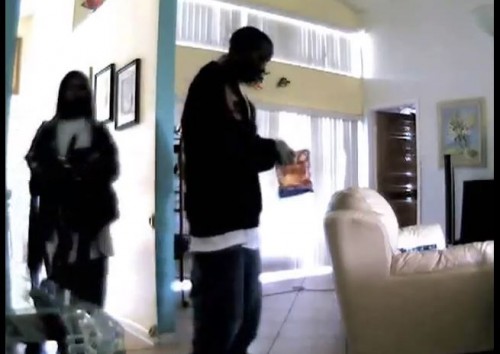 Criminals Being Criminals
Having the ability to monitor certain situations is great and being able to save a 60 second clip like some of these low resolution cameras do will be fine for some situations. But, I still believe that the best case scenario is that you have an NVR with a large enough hard drive to store your video for a set desired amount of time. If you were to set up your own system to monitor your baby, elderly family member, home or business, you could do that using as little as one IP Camera, a mini 4 Channel NVR that has built in ports to power the cameras and a 1TB CCTV Hard Drive. With that, you can record using one camera that is recording 2MP or 1080p at 30 frames per second for 2 weeks at 24 hours per day.
Think of it as an investment in your family's safety and your homes security. That NVR can grow as your family grows. You can add three more cameras and monitor other areas of your home. You can set one in the living room to keep an eye on the babysitter. You can add one in the home office to watch the gun safe or the liquor cabinet. You can put another one out by the pool to help you keep watch while the little ones are swimming. Whoever you buy from don't buy the cheapest!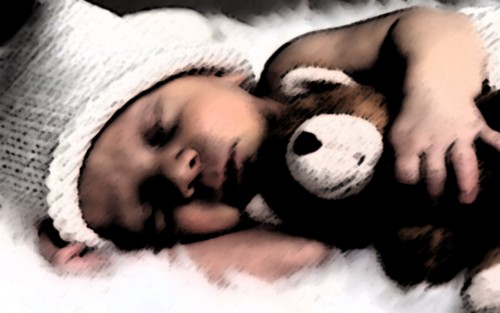 Watching Baby Sleep
The stories are rampant on the internet about hackers gaining access to baby monitors/cameras taking control using the web interface and SPEAKING to the children!! As a parent, that is absolutely horrifying! If your goal is to protect your family or property, you need to be proactive and do it the right way! I can't think of any logical reason to use a product that has been proven to have technology that is prone to hackers having the ability to access your camera and view video transmissions that you intended for your eyes only and to actually take control of that camera!
My preference would be that you call us at 1-866-573-8878 and buy a security camera system to protect your family and property but if you don't, please secure your IP Camera. Whether you buy it from us or not, I implore that you change your user name and password whenever you buy a product that will be hooked up to a network. Anything that has the standard default admin/admin password or anything similar should be changed to 8-10 (if allowed) characters that mix upper and lower case letters and numbers. Write it down, save it on your phone and protect yourself and what's yours!